How Ag Weighing Systems Help Modernize Operations in the Agricultural Industry
Ag weighing systems range in complexity and are designed to meet a myriad of needs. However, all of these systems share a common goal: to increase efficiency and maximize productivity. With custom software & programmable instruments, ag scales become part of a greater operation. Traditional ag scales are used to assist users in performing a task, whereas ag weighing systems are designed to complete the same task independently, freeing up the operator to perform more skilled labor. Let's take a closer look at a few types of ag weighing systems to better understand their role in the successful operation of a farm.
Improving Efficiency
On-Board Weighing Systems
On-board weighing systems can help users track harvest yield in the field by providing real-time weight of their trailer, gondola, or other collection receptacle. This helps prevent underload, which can ultimately help farmers save money on transport. However, on-board ag weighing systems also save time by allowing harvesters to obtain weighments while focusing on their jobs, instead of interrupting the flow of operations to visit a scale.
Portable Weighing Systems
Another great way to increase efficiency is to utilize portable scales, which allow weighing wherever, whenever. There are also portable, in-motion weighing systems that can be used to enable "roll over" weighing, allowing users to add a weighing function without causing a bottleneck.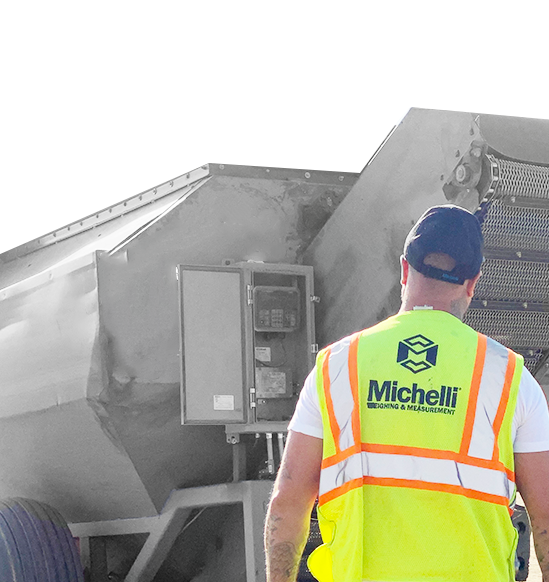 Enabling Automation
Filling Systems
Filling systems typically utilize a programmable weight indicator in conjunction with a scale, a hopper & a shut-off valve. The hopper releases material into some sort of receptacle until the target weight is reached. Then, the valve closes to stop the flow of material, ensuring consistency. These ag weighing systems save time by removing the need for an operator to fill, weigh, then return to the filling area to adjust.
Watch our video How to Use a Scale to Automate Filling Operations.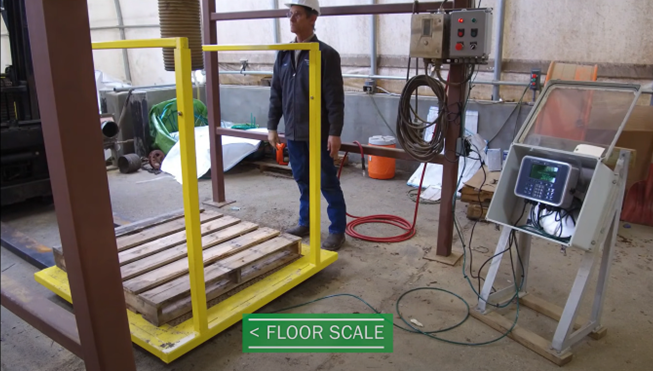 Improving Data Tracking
Truck in-and-out systems
Truck in-and-out systems utilize truck scales to capture & store timestamped weight data. This allows users to capture a truck's weight as it enters the facility and as it leaves the facility. These ag weighing systems can be equipped with additional features as well. For example, a truck in-and-out ag weighing system might include a camera that snaps a photo of the truck and license plate, or photo eyes to help drivers ensure proper scale placement for accurate weighments. Additionally, these weighing systems can include a kiosk with even more options such as an RFID reader, ticket printer or intercom, to facilitate faster operation, or even unmanned operation. By utilizing this type of ag weighing system, farmers no longer need to obtain & record scale tickets manually.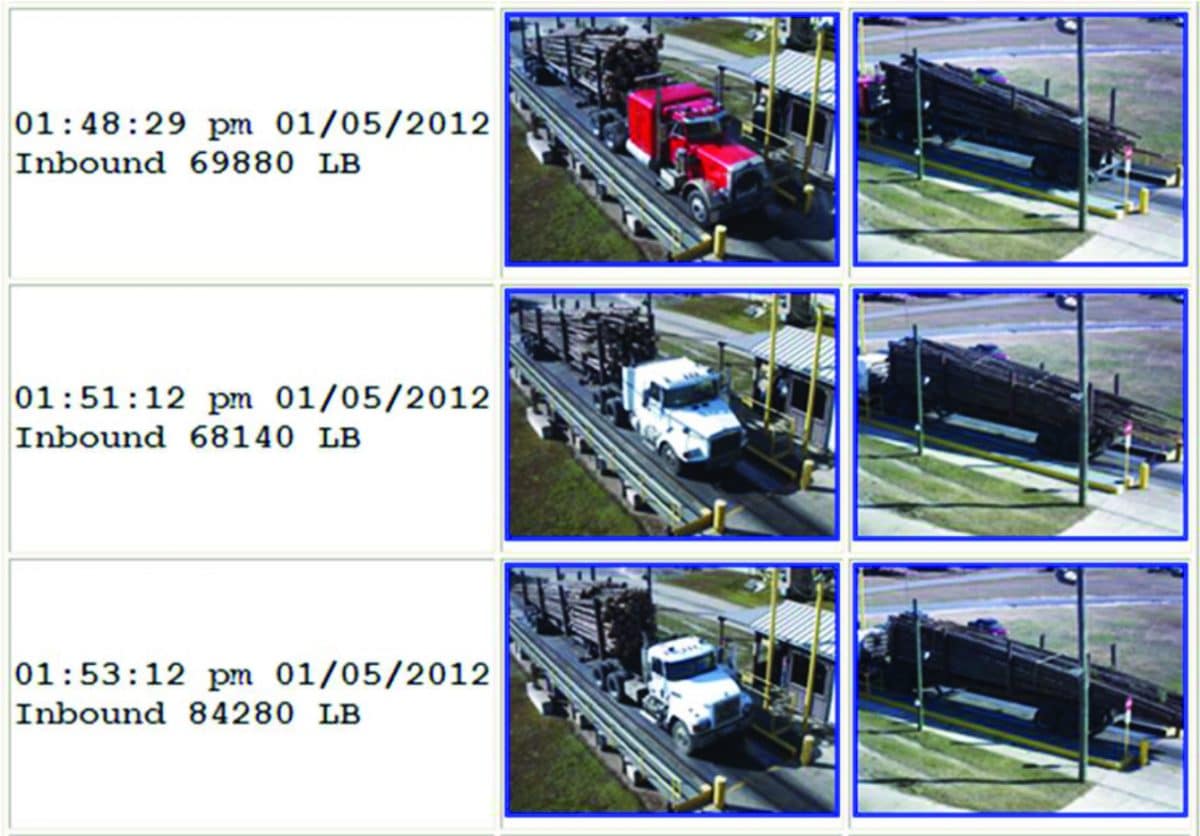 Cotton Seed Hopper System
The Cotton Seed Hopper is another great ag weighing system. It helps cotton gins collect data to establish pay rates for raw cotton producers. Once the cotton seed is separated & collected during ginning, it is transferred to the Cotton Seed Hopper to help the operator determine the total amount of seed gathered from a single producer. Operators can enter a target weight to ensure that each batch of seeds does not exceed a set amount. The weight of each batch of seeds can be accumulated & sent to a computer program for tracking & billing purposes.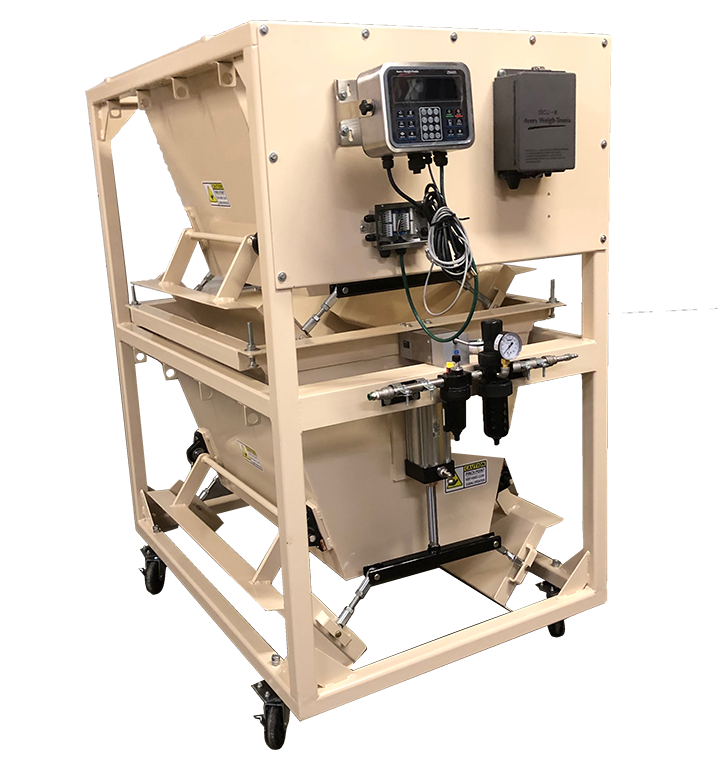 Ensuring Quality Control & Regulatory Compliance
Some ag weighing systems can be used for compliance purposes. For example, foreign object detection systems can help prevent dangerous situations. Packaging & labeling systems can wrap raw goods & affix a label identifying the product, weight, date, and any other information required to sell the goods to consumers. These types of ag weighing systems typically utilize a conveyor belt, which is integrated with a programmable indicator. Users define a set target weight or target weight range that establishes the acceptable standard of the finished product. In some cases, these types of weighing systems will be equipped with an accept or reject function to remove packages outside of the target range from the conveyor.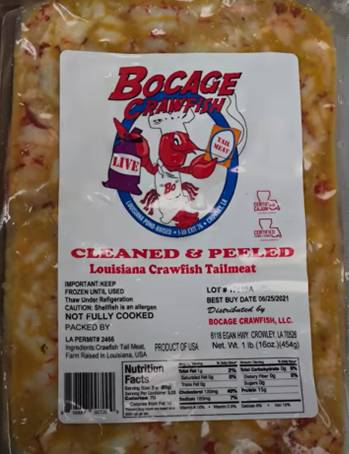 The modern agricultural industry depends heavily on ag scales & ag weighing systems in both daily and seasonal operations to make the most out of every minute. In today's world, "working smarter" is no longer an option, it's a necessity. Gone are the days mundane tasks like data entry had to be performed by humans. Ag weighing systems have given us the tools necessary to maximize productivity, ensure accuracy, and free up human hands for more skilled labor. Let us help you find the best ag weighing systems for your application & your environment. Learn more about solutions for the agriculture industry, or contact our experts today to discuss your options. Scales can be used for so much more than just capturing weight. Let us show you what measurement can do.
Could an ag weighing system help you increase efficiency?
Contact your nearest Michelli Weighing & Measurement location today to speak with our team of experts about your operation. We can recommend an ag weighing system to meet your need, or work with you to design a custom program.