Laboratory
Precision instruments & laboratory measurement equipment you can trust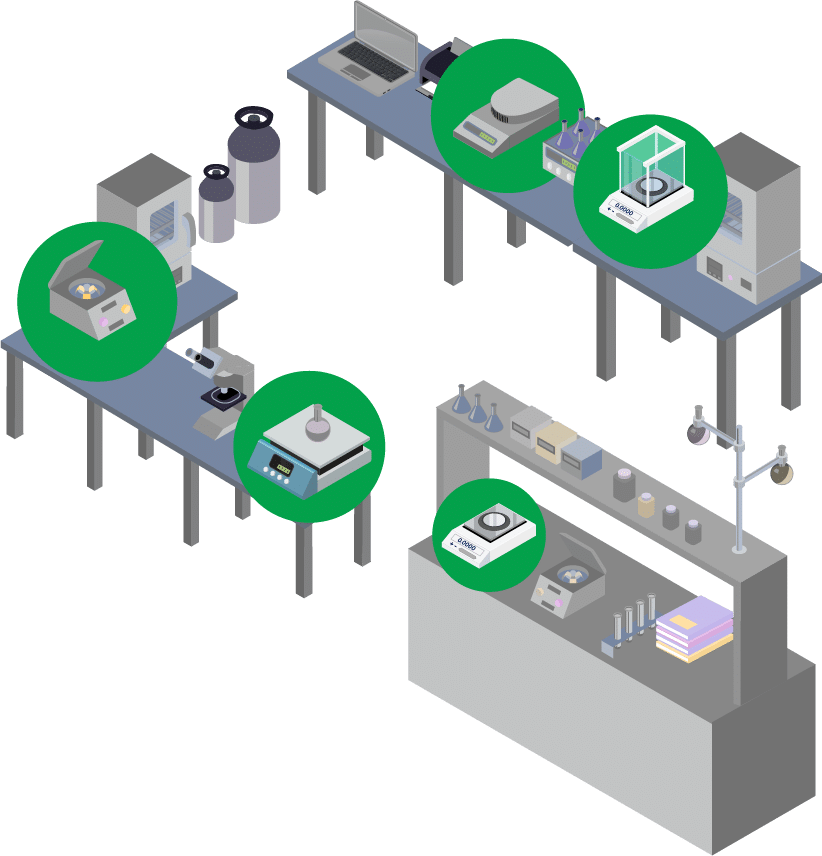 Dependable Laboratory Measurement Equipment for Reliable Accuracy
At Michelli Weighing & Measurement, we understand that accuracy is your top priority. We represent the best manufacturers in the industry, to provide you with the best laboratory measurement equipment options available.
From microbalances to analytical balances, and even moisture analyzers, Michelli has the equipment you need, and the brands you can trust. Our highly skilled product specialists can help match you with the right options, based on your budget, application & environment.
Need washdown safe scales or intrinsically safe laboratory measurement equipment? We can help with that. Michelli can help with specialized requests by communicating directly with the manufacturer on your behalf.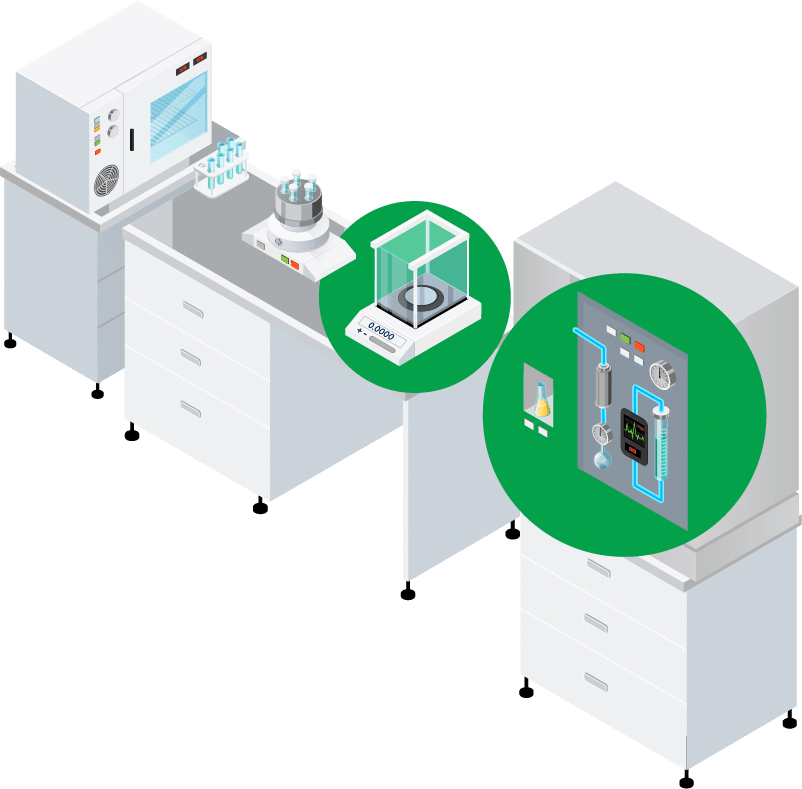 Trust our team of specialists
We can help you increase productivity & consistency
Safety is Priority
Decrease risk while increasing productivity with quality laboratory measurement equipment
When even one ounce of the wrong substance could make a difference, you need dependable & accurate laboratory measurement equipment. Through the use of high quality weighing systems & measurement devices, you can ensure the safety of both your team & your customers.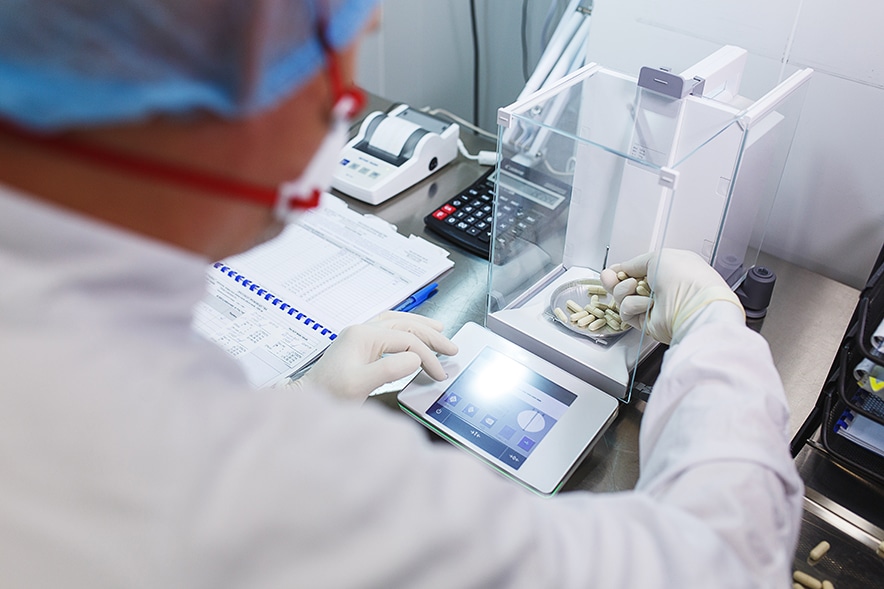 Consistency is Key
Ensure repeatability & quality control with quality precision lab instruments
Ensure consistency with the help of reliable laboratory measurement tools. The right equipment allows measurement to be incorporated into existing processes, helping you effortlessly monitor product repeatability throughout each phase of production.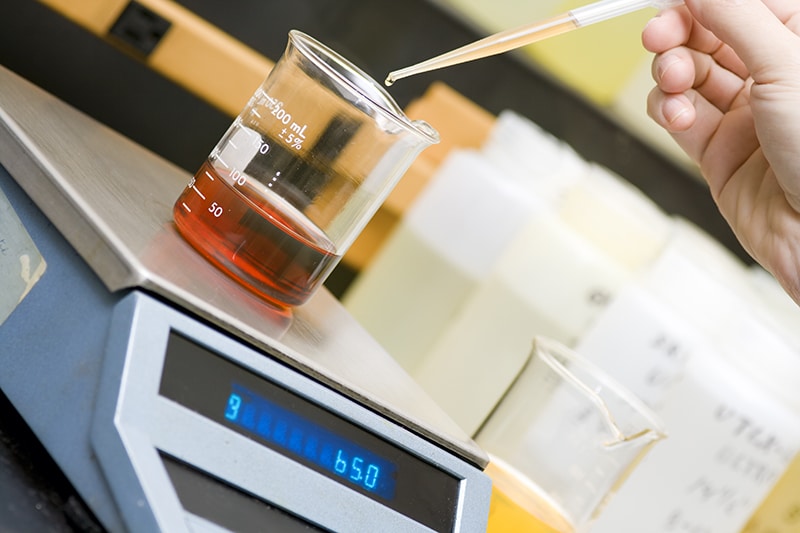 The Service Experts You Can Trust
Our experienced calibration technicians are here to help you get the largest return on investment from your scale or lab balance. The Michelli service team can provide calibrations, preventative maintenance & even repair for laboratory measurement equipment & high precision lab instruments.
Our experts will also recommend the best timeline for scheduled preventative maintenance, based on your application & the environment in which the equipment is located.
How can high quality laboratory measurement equipment help in your day-to-day operations?
Decrease Safety Risk
Ensure safe temperature & volume to decrease risk
Decrease Loss
Manage inventory easily with set point systems
Increase Efficiency
Add measurement functions to existing processes
Automate Filling
Increase productivity & ensure accurate measurement
Ensure Quality Control
Measure product throughout each production phase
Improve Workflow
Use automation to fill to exact volume consistently
Laboratory measurement equipment
Light, Medium & Heavy Capacity available
High Precision Scales
Top Loading Balances
Moisture Analyzers
Analytical Balances
Weighing Systems
Added functionality & productivity
Batching Systems
Statistic Systems
Belt Scale Systems
Automation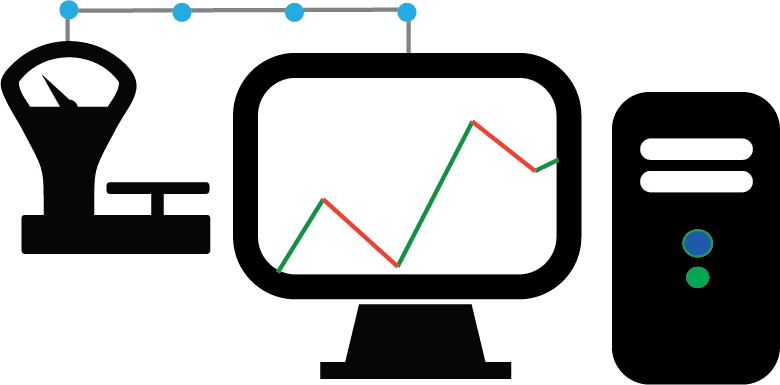 Michelli Offers Custom Programming for the Laboratory Industry
Turn your scale into a multi-tasker and increase productivity.
Some examples of programs we have created for the laboratory industry include:
Automated batching & mixing programs to ensure consistency
Set point & bottling programs to increase efficiency
Let's discuss your application & ways weighing & measurement could help to simplify your process.
View Our Certification Documentation
ISO 9001 Registered Company | ISO 17025 Accredited Laboratory