Careers at Michelli
Start your career with an innovative company primed for growth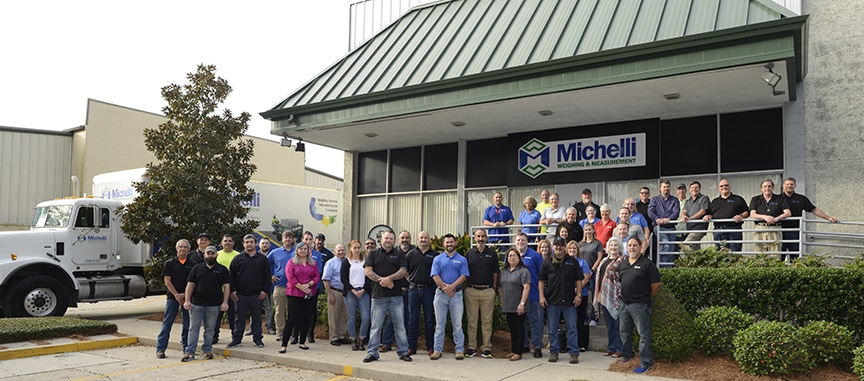 Interested in a Michelli Weighing & Measurement career?
Michelli Weighing & Measurement is an interesting & fast-paced work environment, where no day is ever the same. We serve a diverse group of customers daily, who work within every industry you can imagine.
It's incredibly interesting to work with equipment that keeps so many businesses running. The privilege of playing a role in the success of our customers is an added bonus.
If you're a hard working team player, ready to learn and play a role in the success of a wide range of industries, we would love to meet you.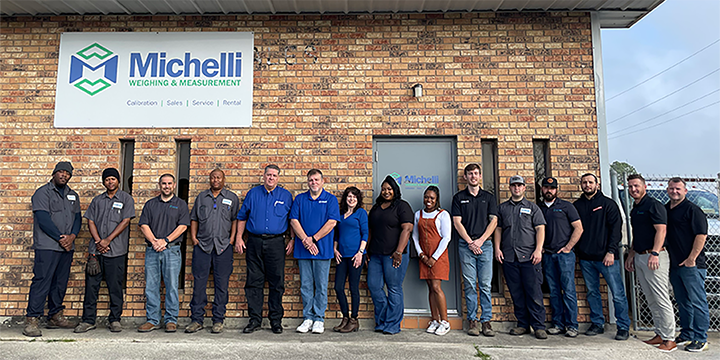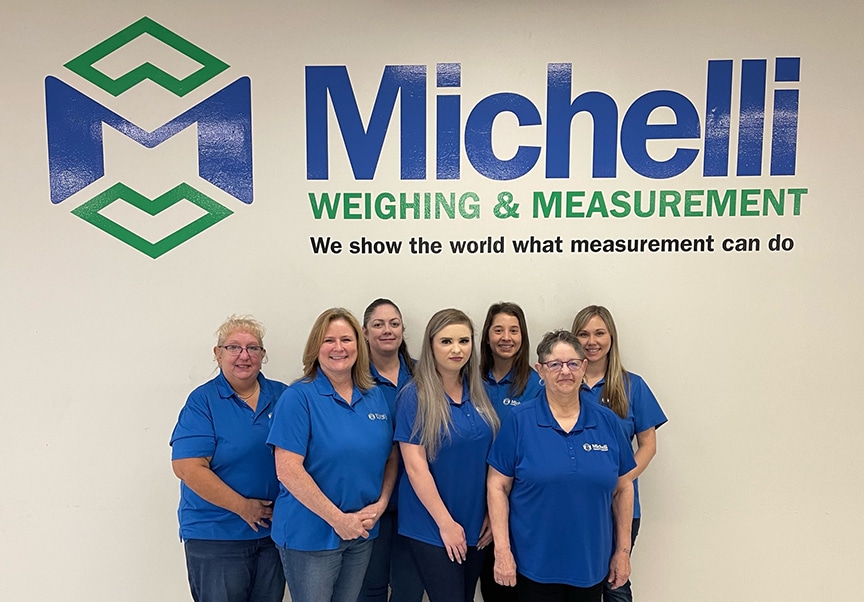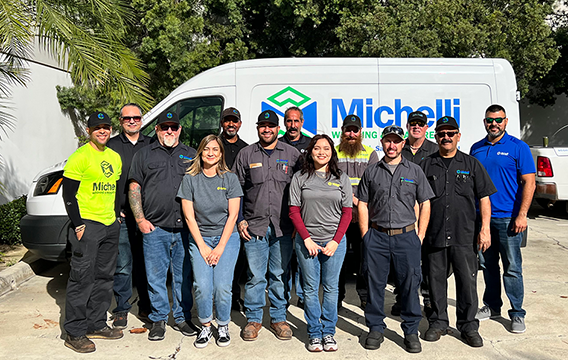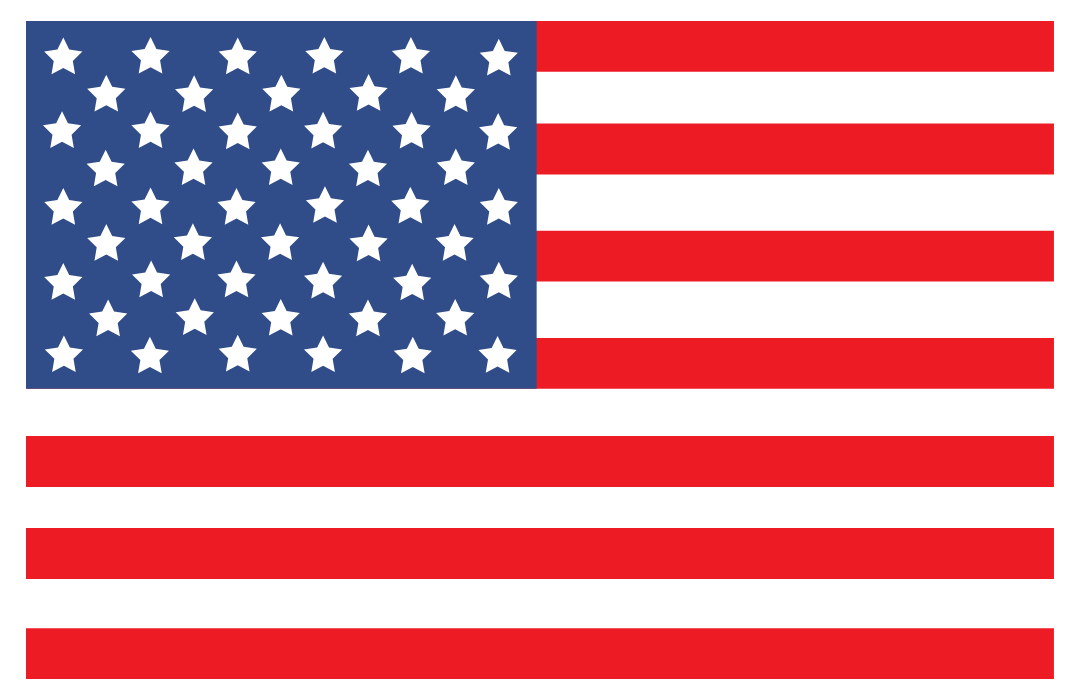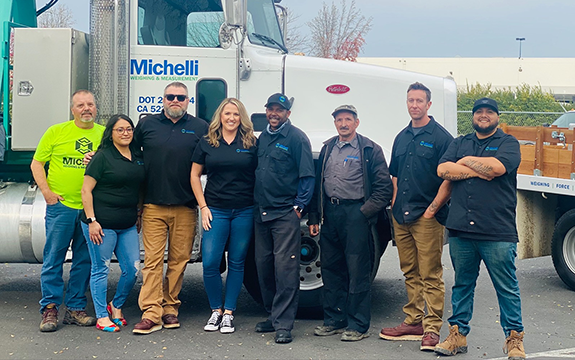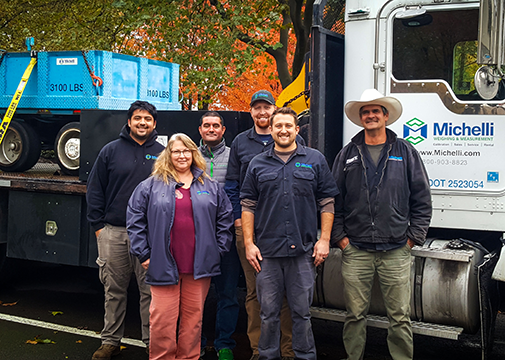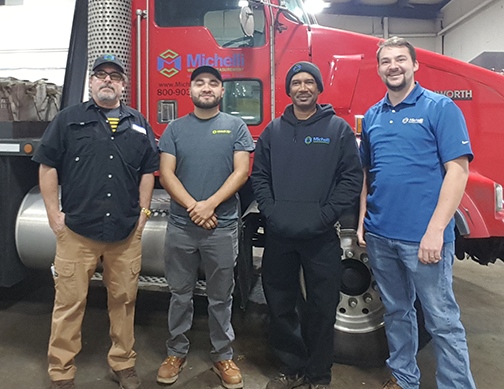 Here's what our employees enjoy most about working here…
Regional Manager
"Outstanding leadership, growth opportunities for everyone, never boring & always looking ahead."
Service Technician
"I'm not confined to a cubicle. I get to go new places and meet new people and build relationships. In this industry there are always lots of changes. One thing that never changes: things need to be weighed. This is as close to a recession proof job as there is. There will always be a demand for our service. This is a very specialized field, meaning there are plenty of opportunities to learn unique trades and skills that make me a better technician."
Sales/Service Administrator
"In our office, we are one big family and we look out for one another. I have always been amazed at the flexibility… had I found this job when I was young, my struggles would not have been as bad."
Service Technician
"The ability to have a career instead of a job, overtime availability, and the ability to acquire various job skills such as computer skills, industrial maintenance, and troubleshooting."
Sales/Service Administrator
"Family atmosphere, flexibility for personal needs, work/life balance"
Sales/Service Administrator
"Working together as a team and not against one another to get the job done, and the ability to communicate with one another and provide help along the way. We work together to be a Michelli family and not just another paycheck kind of job."
Sales/Service Administrator
"Family orientated, core values align with my own (integrity, initiative, teamwork, quality, leadership & accountability). You are not micromanaged, the company has trust in their employees that they are getting tasks done even when nobody is watching. "
Account Manager
"I really enjoy being apart of a winning team/growing culture that is centered around our core values. The wealth of knowledge and experience from top to bottom within our organization is extremely helpful. Having people you can reach out to for things you may have questions on or need assistance with has really helped my career progress at Michelli. Helping others achieve their personal goals through their work accomplishments as well as their growth within our organization."
Account Manager
"The flexibility and stability that this company offers, the various industries we serve and solve problems for (there's always something new), our growth mindset, and a management team that does not micro-manage."
Service Technician
"The variety of work and environments, working with a knowledgeable team of people, and teaching customers how scales can help productivity and efficiency."
Service Technician
"It's a family first company. You feel like a part of the team from day one."
Sales Manager
"Life/work flexibility, the benefits, and the diversity in daily work"
Account Manager
"Job and market stability, fair compensation for work, and every day is different so jobs are not monotonous."
Account Manager
"Great pay that rewards results, teamwork – everyone is there to help you succeed, and it's a well-branded company that has been in business since 1947."
Service Technician
"A family atmosphere that can be felt as soon as you say hello"
Service Technician
"Our industry not as vulnerable to market downturns as most. Employment is not project oriented. You won't get laid off because you've done what you were hired to do. Shallow management hierarchy. Our top leaders are accessible and have been in the field and know what it's like for us to do our jobs."
Sales/Service Administrator
"My coworkers, the learning experience, I'm always busy, there is always something to do & time goes by fast."
Service Technician
Family owned company with great values, great teamwork support and training, and very stable work all year and something different to do every day.
Manager
Growth opportunities, ability for the company to rapidly expand its capabilities, executive support for growth.
Account Manager
Great work environment, passionate team with positive leaders, great work/life balance.
Manager
We have a large company with a small company feel, family atmosphere, management that gets to know employees and cares about them, and flexible working conditions. We are in an industry built to last and I look forward to Michelli existing for many generations to come!
Regional Manager
Michelli is a smaller company, more of a family environment, with lots of opportunity to advance, especially if you can relocate. Healthcare, 401k with matching funds, vision and dental.
Service Manager
Michelli provides extensive experience in multiple fields of industry, and opportunities to travel and meeting new people. Michelli has created a welcoming and professional environment for its employees.
Regional Manager
It's a family culture where every day is different and presents a new challenge. All the owners/partners work in the business daily, so I feel like I work with them instead of for them.
Service Manager
The hours are pretty steady. (Not too much weekend work or much overtime required.) We are home most nights with a little out of town work that requires hotel stays. Stand up company. Paychecks are always on time.
Service Technician
I enjoy the support we have from our fellow coworkers, I enjoy the benefits offered, and I also enjoy the places we are able to travel to for work!
Account Manager
Michelli provides a unique work environment – something different every day. There are great people from top to bottom, and you can learn new skills and strengthen techniques respective to your role.
Account Manager
I enjoy the people, the environment and that there is something new and challenging every day. Not the same old mundane situation as a plant job.
Service Technician
The atmosphere is amazing. Everyone here at Michelli is helpful. Michelli has a positive learning environment.
Account Manager
Family atmosphere- I've had plenty of jobs where I felt just like a number to my employer. At Michelli I've never felt that way. We're the best! We have the best technicians that can troubleshoot and service our customers unlike any other provider. Michelli is an essential business. Many of our customers can't function if their equipment isn't working. It feels great to be part of a team that helps make businesses that we all rely upon run smoothly.
Service Technician
I enjoy the people I work with, learning something new every day, and driving a company vehicle.
Regional Manager
The stability, constant growth and family atmosphere.
Service Technician
Work/life balance, recession proof industry (there is always work available), the pay and reward for hard work.
Regional Manager
Work/life balance, income and benefits, and a path for future growth opportunities.
Service Technician
Flexible scheduling and ability to take days off. Of all my jobs, this one has been a blessing to help me schedule time off and get what is requested. NOT working weekends! I work enough throughout the week. My weekends are for the chores I cannot get to during the week. The ability for advancement in both pay and position within the business.
Service Technician
A family-oriented company that takes the needs of an employee's family & obligations seriously. Recognition for employees who stand out and opportunity for lateral movement from within the company. All the normal perks that come with a professional job, i.e. 401k match, health benefits, production bonus but most notably, a take-home work truck.
Michelli is an equal opportunity employer, and a drug-free workplace.
Michelli companies are located within 11 states throughout the Southern & Western United States, including Louisiana, Mississippi, Alabama, Arkansas, Tennessee, Texas, Nevada, Arizona, California, Oregon & Washington.
If you are interested in a Michelli Weighing & Measurement career, please complete an application & our team will contact you. Our innovative industry is based around scales & measurement equipment. Our hard-working employees enable the customers we serve to get their jobs done by providing solutions for day-to-day issues.
Sales Positions (Equipment & Service)
Account Manager – San Jose, CA
Other Available Positions
Shipping/Receiving Clerk – Harahan, LA
Heavy Duty Service Technician Positions (CDL Required)
Heavy Duty Service Technician – Santa Fe Springs, CA
Heavy Duty Service Technician – Hayward, CA
Heavy Duty Service Technician – Kent, WA
Heavy Duty Service Technician – Phoenix, CA
Metrologist
Metrologist – Santa Barbara, CA
Field Calibration Service Technician Positions
Service Technician – Bossier City, LA
Service Technician – Olive Branch, MS
Service Technician – Birmingham, AL
Service Technician – Springdale, AR
Service Technician – Fresno, CA
Service Technician – Phoenix, AZ
Service Technician – Stockton, CA
Service Technician – Kent, WA
Service Technician – San Jose, CA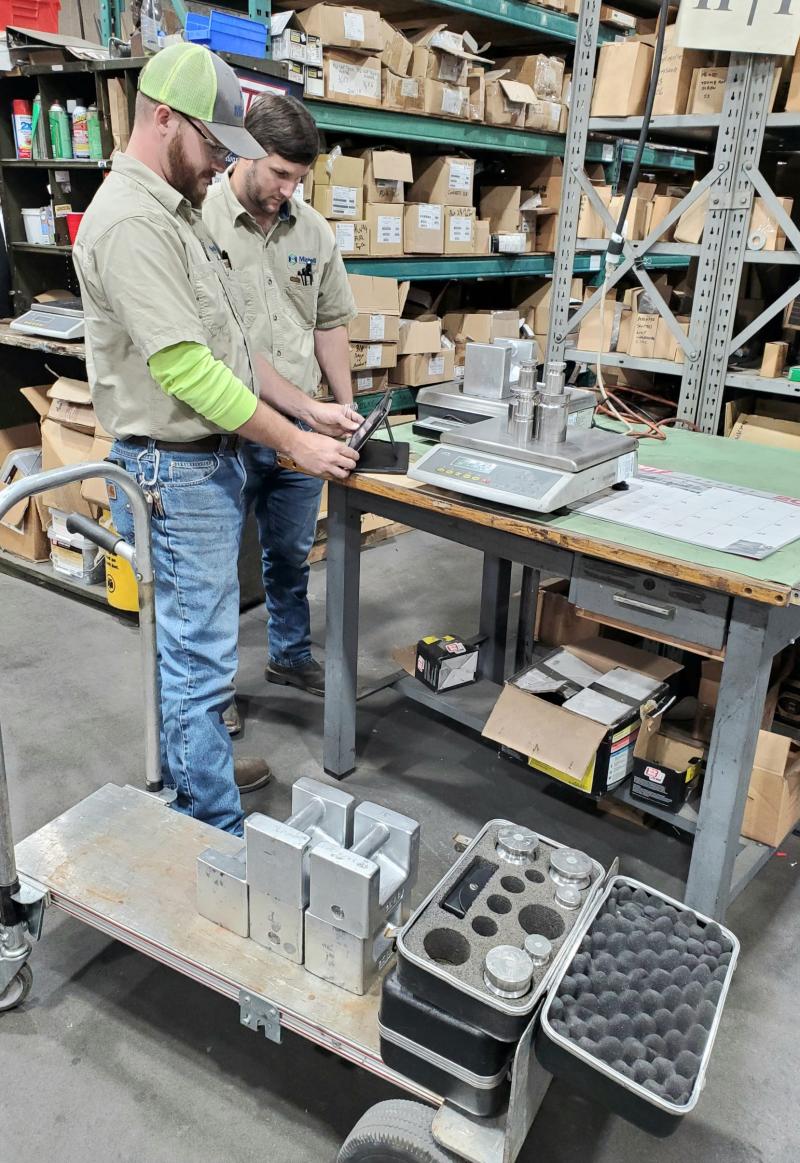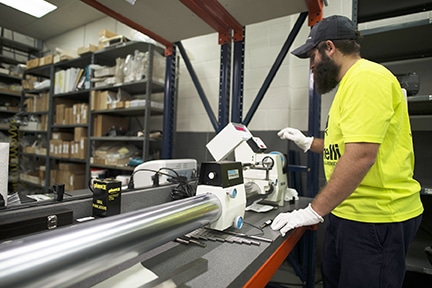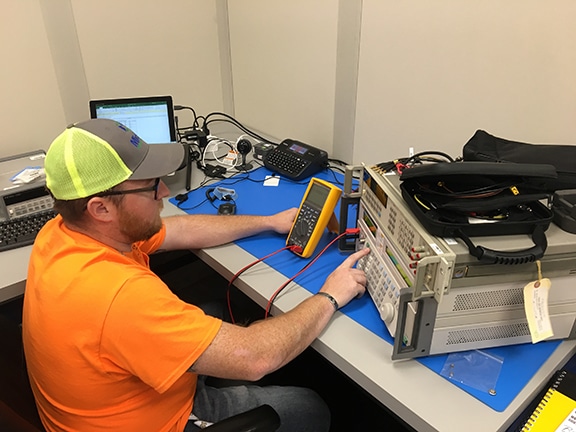 Team Work Makes the Dream Work
The Michelli team works together to find solutions, not problems. We strive to create an environment free of micromanagement, with a focus on teamwork. We are all here to help one another learn & provide our customers with an unmatched level of service.
Michelli employees are encouraged to take initiative and ownership of every situation, from customer interactions to helping other departments when necessary. We encourage open and honest communication in a diverse workplace full of different personalities.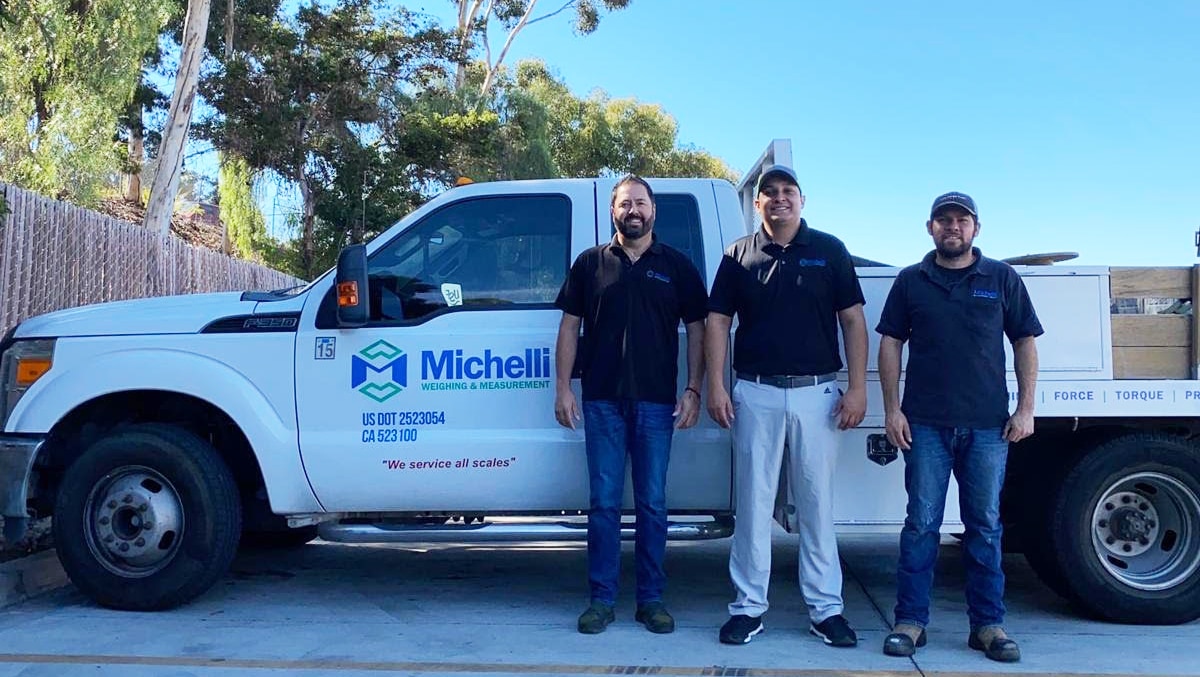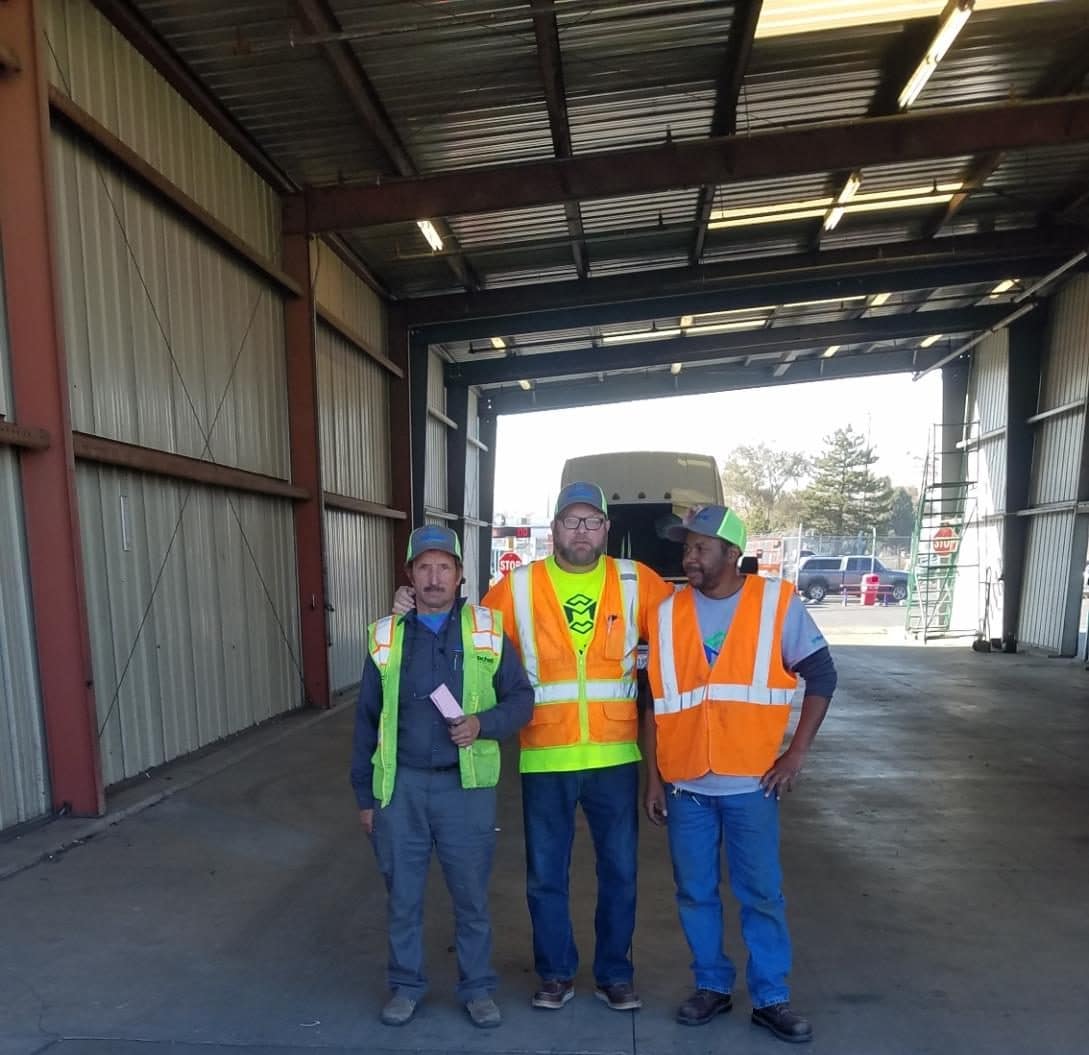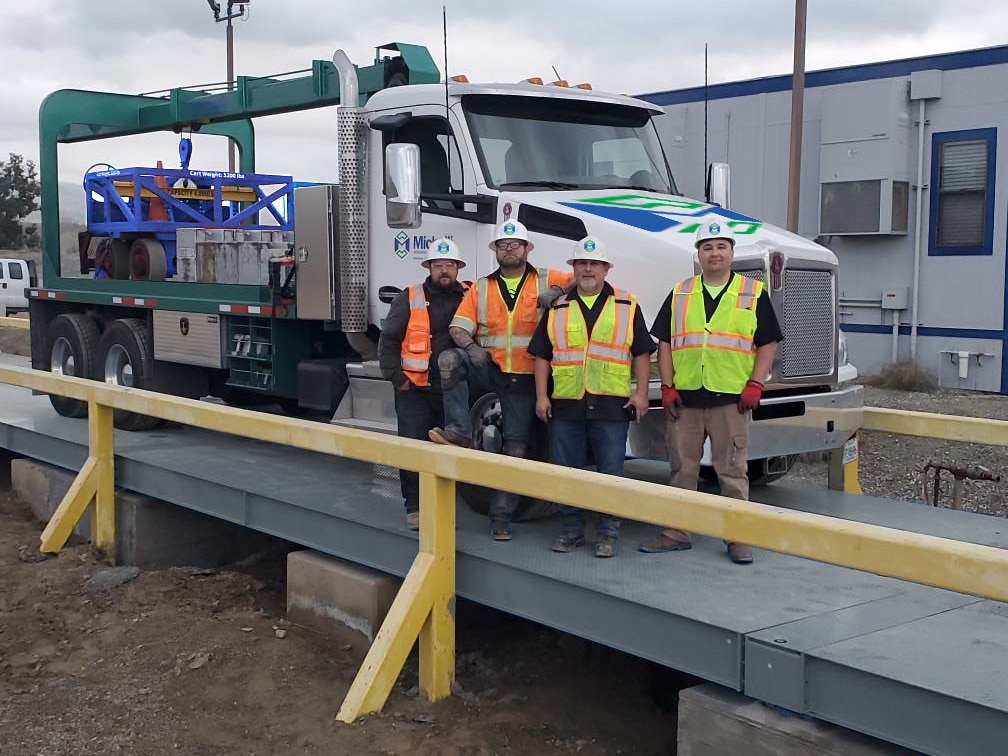 Michelli employee benefits include:
Medical Insurance
Dental Insurance
 Vision insurance
Paid Time Off
Incentive Opportunities
Performance Based Bonuses
Career Advancement Opportunities
401K Retirement Plan
Health Savings Account
Life Insurance
Ready for an interesting career that helps keep businesses operating every day?
Take the first step. Contact us today.