Manufacturing
The manufacturing measurement equipment you need with the service you can trust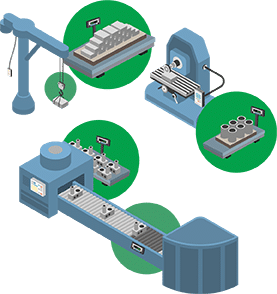 Measurement equipment used in manufacturing is highlighted in green in the photo above.
Quality Control Depends on Quality Manufacturing Measurement Equipment
From counting parts to weighing final products to ensure quality control, you can't afford to use low quality measurement equipment in manufacturing.
Michelli carries a wide range of high quality weighing & measurement equipment, ranging from high precision measurement tools like vernier calipers & micrometers, to heavy capacity scales.
From counting scales for inventory control to truck scales for final product quality control, we've got you covered.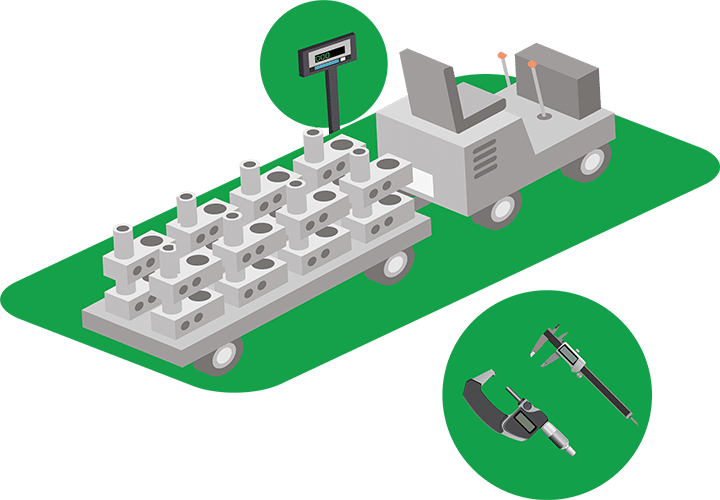 Precision instruments & measurement equipment used in manufacturing is highlighted in green in the photo above.
Let's work together
Contact us today to learn how weighing & measurement equipment can make your day-to-day operations easier.
How is measurement equipment used in manufacturing?
Streamline quality control & maintain consistency with ease
Quality control is simple with the right equipment. Adding quality weighing & measurement equipment that was designed for use in the manufacturing industry can help streamline operations. Incorporating conveyor scales, checkweigher scales & counting scales into the production process can help you ensure uniformity.
Track each piece, part & final product with inventory control equipment
Make inventory management hassle-free by incorporating weighing & measurement equipment designed for inventory control. Counting scales & set point systems can help make tracking more manageable by minimizing error & increasing speed simultaneously.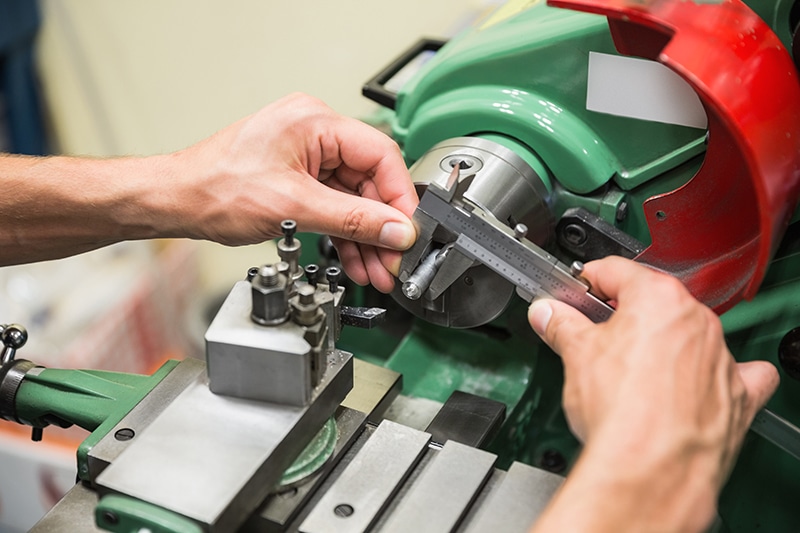 Increase Efficiency With a Weighing System
Michelli develops custom software to run weighing systems that can help customers expedite production, automate processes, generate productivity report, and much more.
Weighing systems create a program that uses your scale as the main input. Imagine freeing up skilled laborers by automating menial processes, or enabling your workers to maintain quality control using only the weight of a finished product. Custom programming can increase safety, productivity & efficiency.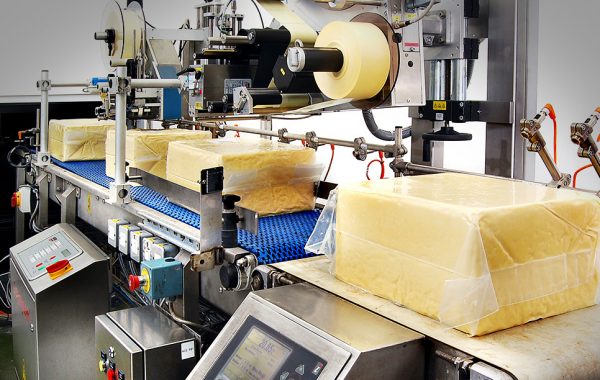 How can accurate manufacturing measurement equipment help in day-to-day operations?
Save Money
Decrease waste by measuring at each stage of production
Decrease loss
Track inventory quickly & easily with counting scales & inventory control equipment
Improve Workflow
Increase productivity without disrupting operations
Increase Efficiency
Utilize set points to streamline bulk packaging
Ensure Quality Control
Minimize product variation with multi-point measurement
Minimize Safety Risks
Ensure products meet exact specification
Services
Available on all makes & models
Manufacturing Measurement Equipment
Light, Medium & Heavy Capacity available
Dynamometers
Floor Scales
Lab Balances
Micrometers
Forklift Scales
Vernier Calipers
In-Motion Checkweighers
Torque & Bolting Tools
Counting Scales
Weighing Systems
Added functionality & productivity
Data Tracking
Bulk Packaging
Set Point Systems
Belt Scale Systems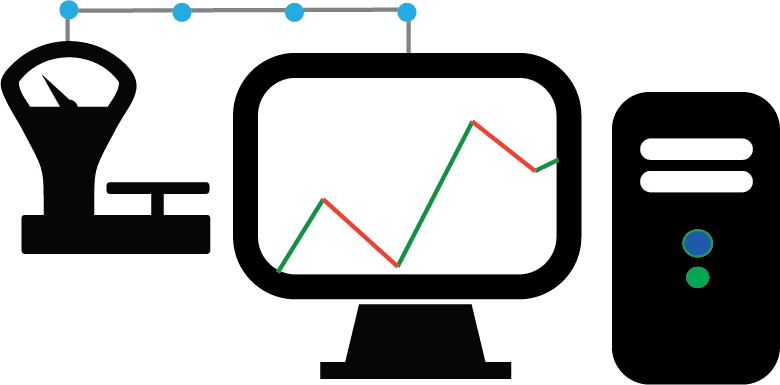 Michelli Offers Custom Programming for the Manufacturing Industry
Turn your scale into a multi-tasker and increase productivity.
Some examples of programs we have created for the manufacturing industry include:
Conveyor weighing programs assist in sorting operations
Quality control systems ensure uniformity before transport
In-motion weighing ensures ideal weight during operations
Let's discuss your application & ways weighing & measurement could help to simplify your process.
Questions?
Contact us. We're here to help.
View Our Certification Documentation
ISO 9001 Registered Company | ISO 17025 Accredited Laboratory