Tennessee Scales & Measurement Equipment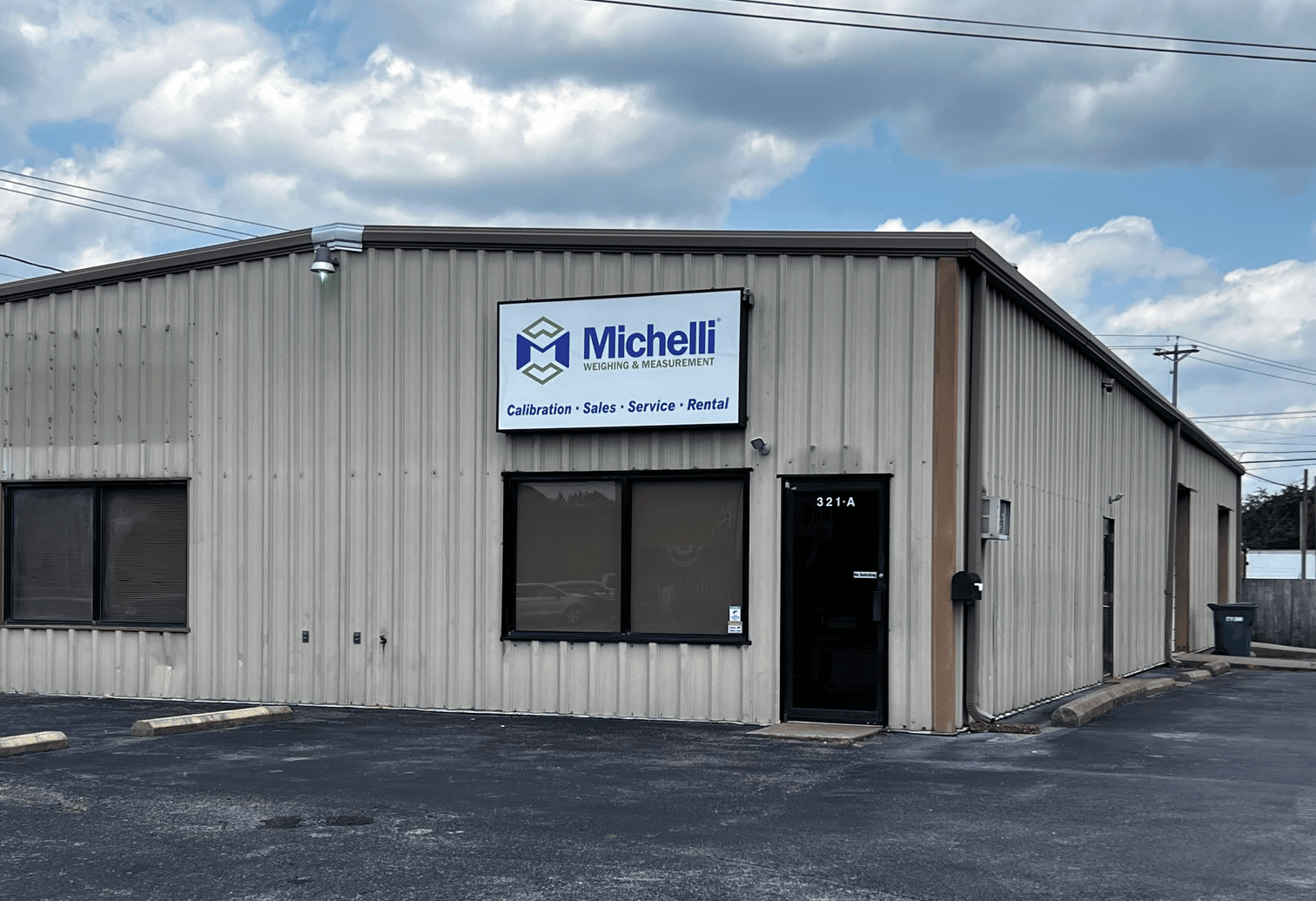 Office Hours
Mon- Fri 8:00 AM – 4:30 PM
The Volunteer State…
Michelli is proud to serve as your Tennessee scales & measurement equipment distributor & service provider. Our Tennessee service operations are based out of Nashville, Tennessee, where we offer both standard calibration & ISO 17025 accredited calibration, scale installation, repairs, rentals, sales & even preventative maintenance. The Michelli Weighing & Measurement team in Nashville works together with the rest of our service team, located across the Southern & Western U.S., to provide comprehensive scale service to our customers.
Industrial scales, lab balances, and other measurement equipment plays a vital role in many Tennessee industries, including manufacturing, agriculture, transportation & logistics. Michelli Weighing & Measurement takes great pride in providing essential products & services to these industries. By providing light capacity, medium capacity & heavy capacity scales to Tennessee industries, we help keep industries ensure accuracy. Through preventative maintenance & scale calibration in Tennessee, we help our fellow industries get the most out of their equipment investment while tracking every single pound.
We provide scale service in Tennessee on all makes & models, including equipment purchased elsewhere. The Michelli Weighing & Measurement experts provide rental, repair, calibration & preventative maintenance on all scales, including light, medium capacity scales & heavy capacity scales. From industrial scales to precision measurement devices, Michelli has the equipment & the service team to keep your operations running. 
Our highly skilled scale technicians have undergone extensive safety & equipment training to better serve you. Michelli is a member of numerous local reciprocal safety councils, PECS, PICS, ISNetWOrld & DISA. Learn more on our safety page.
Choose Michelli, the team you can trust for your Tennessee scales & measurement equipment sales & service.
We are proud to represent the following manufacturers in Tennessee
Michelli provides scale service in Tennessee for all makes & models, even those not listed here.
Let's work together.
Let our experts help find the right equipment for your application & your budget
Request A Quote