Lab Balance Calibration Service
Michelli Weighing & Measurement offers standard laboratory balance calibration & ISO 17025 accredited lab balance calibration services. Our expert calibration technicians service analytical laboratory balances, top loading lab balances & more to ensure that they produce accurate measurements. Also, Michelli services all lab balance makes & models, including those purchased elsewhere.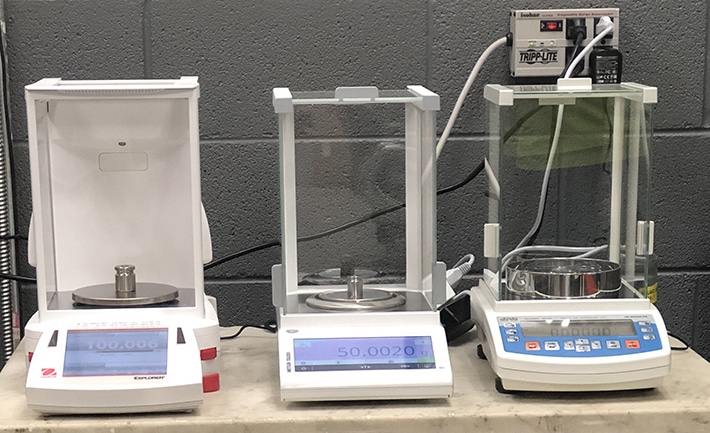 What do lab balances measure?
Laboratory balances are used in a variety of settings to measure mass. There are a few types of balances with varying levels of precision, including the analytical lab balance, triple beam lab balance, micro lab balance & semi-micro lab balance. Typically, balances are used in scientific applications to produce precise measurements. The analytical lab balance includes a draft shield that encloses the pan on which the object being measured sits. Because the device is so sensitive, the enclosure is required to ensure the accuracy of the measurement. The draft shield protects the pan inside of the analytical balance from outside factors, such as humidity, that could affect the reading.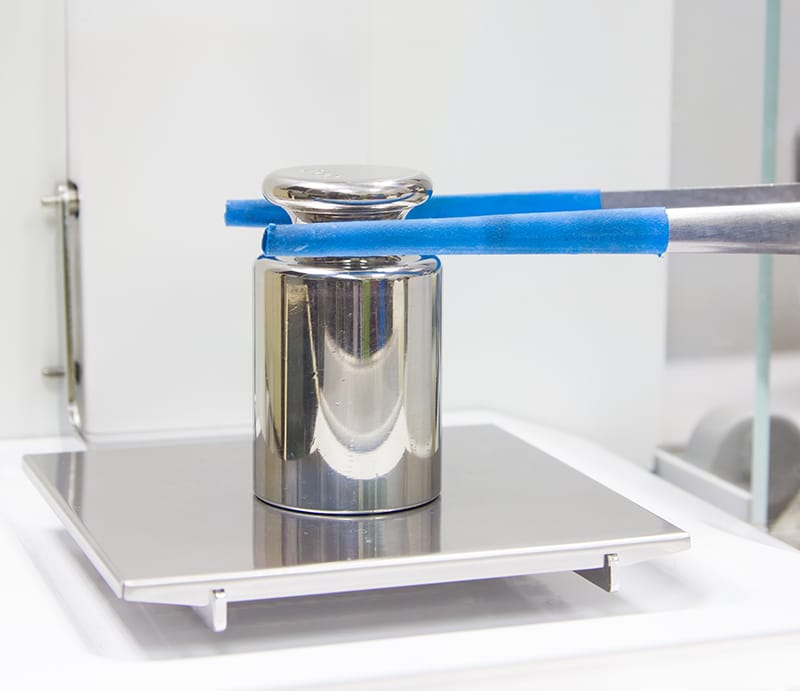 What does lab balance calibration entail?
During lab balance calibration, a specially trained technician utilizes a traceable measurement standard test weight to test the accuracy of the balance. Utilizing a standard enables the calibration technician to determine if the device is out of tolerance. The standard has a known value, so if the reading produced by the lab balance does not match the known value of the standard, it must be adjusted.
The test weights used to perform lab balance calibration cannot be handled directly with bare hands. When calibrating a lab balance, gloves or tweezers should be used to touch or move the test weights, as our hands release moisture that could affect the accuracy of the weight. During calibration, the technician places the test weight in the center of the pan. Then, the technician allows the lab balance to settle on a weight. Lastly, that weight is recorded & compared to the traceable standard test weight. The calibration technician can then determine if the lab balance is within the acceptable tolerance range, or out of tolerance. If it is out of tolerance, the technician will perform lab balance calibration, or adjustment, until the readings produced match the known value of the test weight.
Michelli Weighing & Measurement offers calibration of the following types of measurement devices:
Top loading laboratory balances
Analytical laboratory balances
Micro-Balances
Semi Micro-Balances
On-site lab balance calibration is available in some situations. Please contact your nearest Michelli Weighing & Measurement location for more information.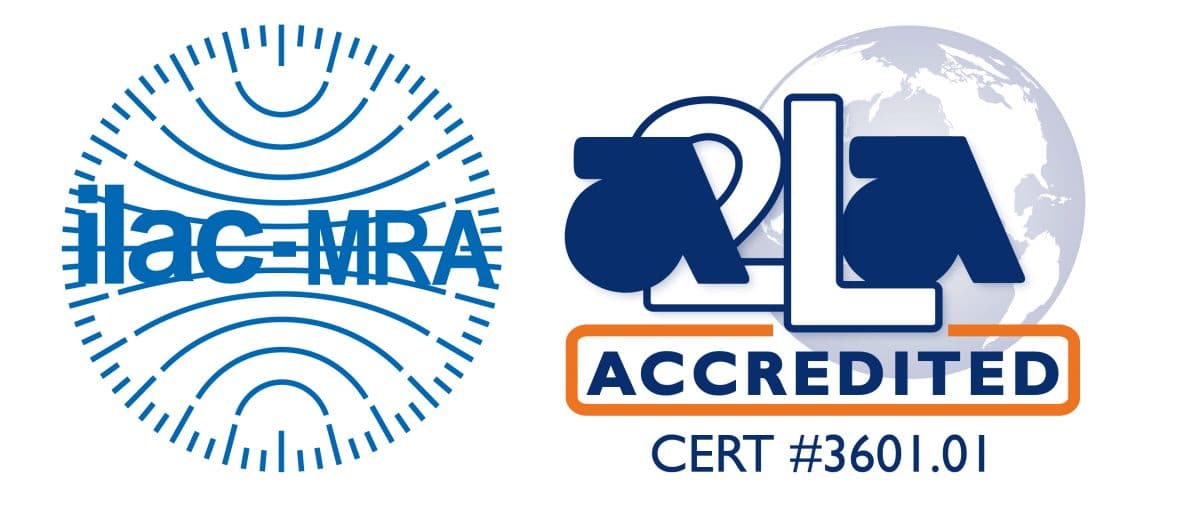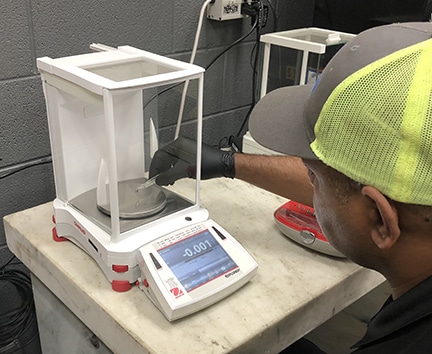 Speak to a laboratory balance expert
Contact us today to request a lab balance calibration quote.
Would you like to purchase a new laboratory balance? We can help with that too. Please contact your nearest Michelli office to speak to an expert.
Interested in shipping your equipment in for calibration?
Please download our easy-fill equipment list here, print and ship it with your equipment to your nearest location. (Addresses available here.)