Installation
Services available on all make & models of scales & measurement equipment
ISO 9001 Registered | ISO 17025 Accredited
Proper scale installation is important
Scale installation affects accuracy. It's important to ensure your measurement equipment is installed correctly, and calibrated after installation. Factors like altitude, centrifugal force and even humidity can affect measurement capabilities.
Trust the experts
Our technicians can help identify the best placement prior to scale installation. The Michelli service team can also make recommendations for equipment maintenance, and show you how to troubleshoot minor issues. Our highly skilled technicians have seen it all, and they're a great source of information. 
We provide scale installation you can trust. Use the Michelli team to ensure your equipment is functioning properly.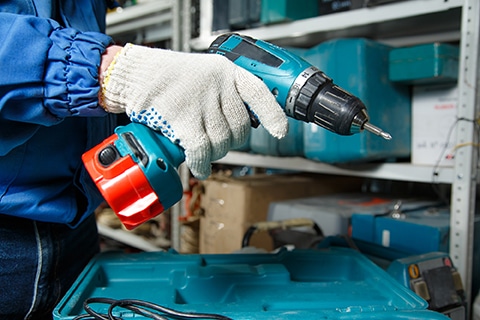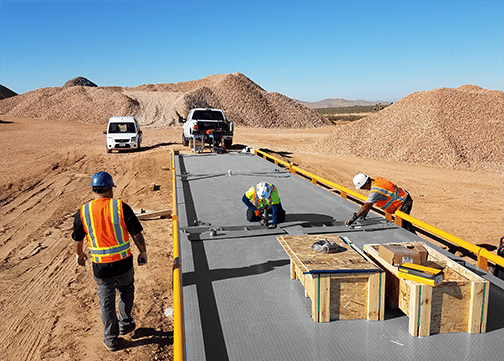 Truck scale installation
The Michelli service team knows how valuable your time is. We will coordinate the delivery & installation of your scale based on your schedule. We can visit your site to help you figure out what prep work needs to take place prior to the scale install. Our experts will even help you decide the best placement & setup based on your application.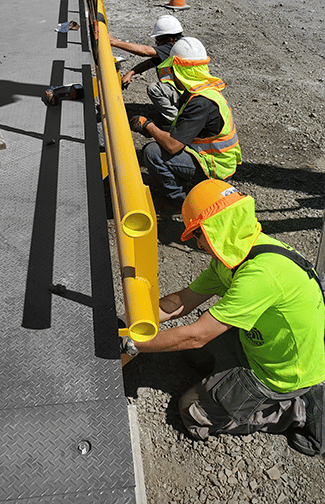 Expert Installation
Trust the experts with your scale installation. At Michelli, we've got scale installations down to a science. We make sure to complete each step of the process correctly before moving on to the next. This helps keep your team safe & your measurements reliable.
Need to schedule a scale or measurement equipment installation?
View Our Certification Documentation
ISO 9001 Registered Company | ISO 17025 Accredited Laboratory