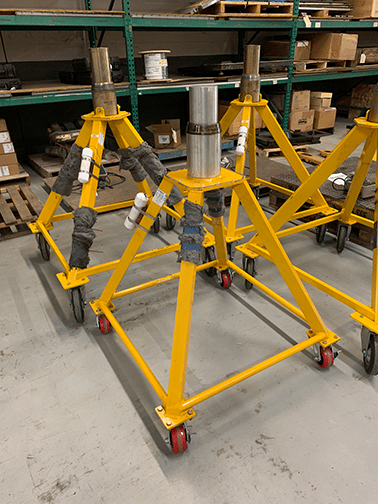 Michelli Weighing & Measurement Offers Aircraft Jack Stand Proof Load Testing
Regular proof load testing of aircraft jacks will ensure structural integrity during normal use.  Considering the critical role of aircraft jack stands, manufacturers recommend a minimum annual proof load test.
Michelli is an ISO/IEC 17025 Accredited Laboratory.  The testing is performed at our laboratory in Harahan, LA.
Click here to learn more about our ISO/IEC 17025 Accreditation.
Need Jack Stand Proof Load Testing Performed?
We can help with proof load testing. Contact us today.