The following post was provided by Avery Weigh-Tronix, our featured manufacturer this month. Avery Weigh-Tronix designs & manufactures a wide range of high quality weighing scales, systems, software components and peripherals for industrial and business use, and has done so for 200 years.
Avery Weigh-Tronix Indicators
Avery Weigh-Tronix indicators provide a wide range of functionality, from basic to complex. They work by displaying various weight indications, including the weight to complex recipe formulation, process control, and transmission of data for back-office management. Our weight indicators can be paired with a range of weighing scales and software for a complete weighing solution. Avery Weigh-Tronix indicators come in a variety of packages, such as PC-based software packages, remote displays, and weight indicators.
PC-Based Software Packages
Avery Weigh-Tronix software solutions are specifically designed to work with weighing equipment to provide weighing intelligence to your business.
Most packages are Windows based and easily configurable to suit your operation. Our scale software packages include those used for simple reporting, to more complex, real-time production management systems. They can run on stand-alone PCs or be integrated into existing networks and systems.
Our software solutions can be paired with a range of weighing scales and indicators for a complete weighing and data management solution.
Pair these software packages with Avery Weight-Tronix remote display, and you'll be able to enjoy clear, comfortable viewing of scale information at considerable distances. They are ideal for both indoor and outdoor applications.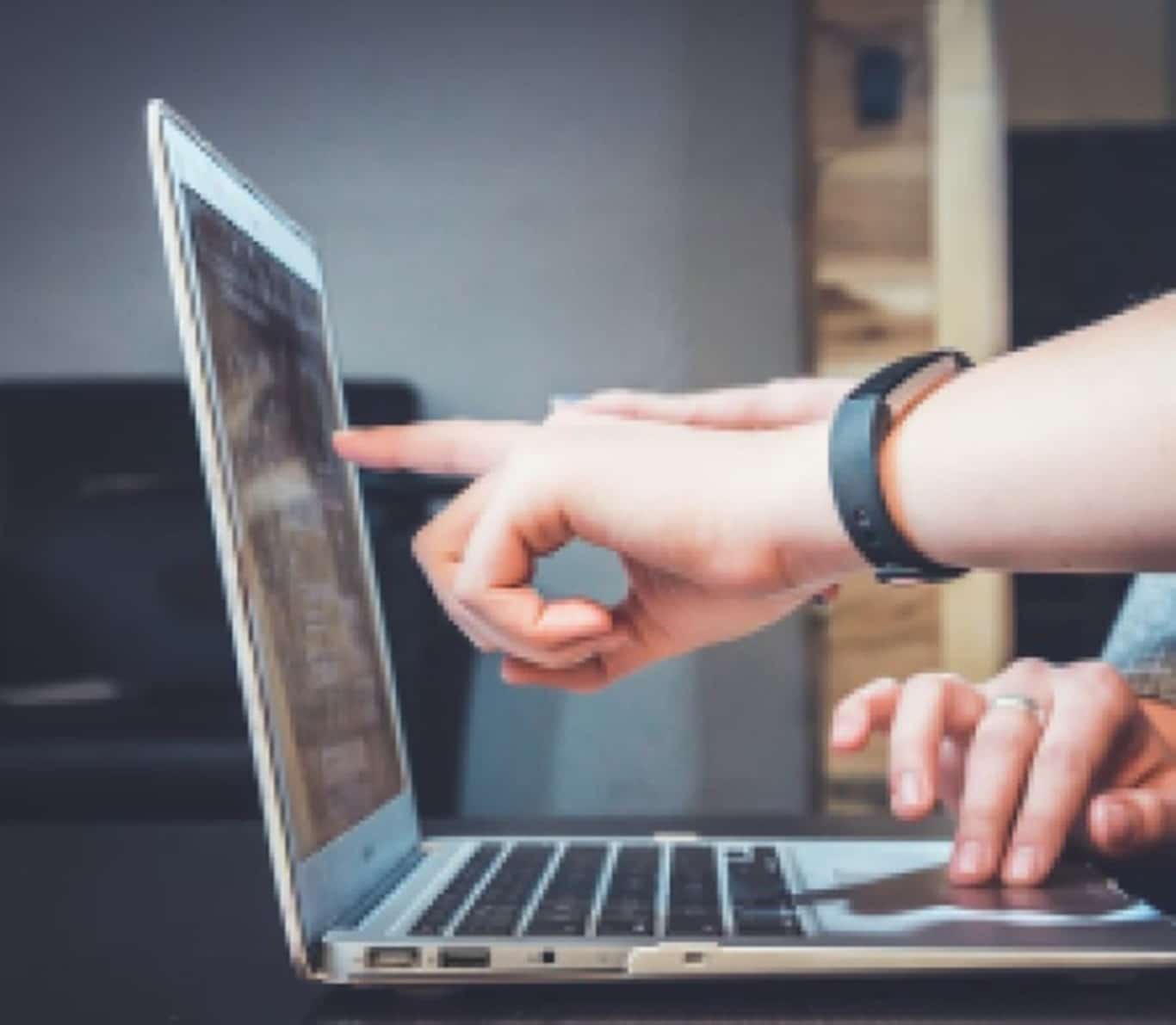 Avery Weigh-Tronix Indicator Product Line
Avery Weigh-Tronix digital weight Indicators display and manage the weight data that the scale platform detects. They are designed for any weighing application, to suit any business seeking to increase the visibility of their data and gain maximum efficiency from operational processes.
Avery Weigh Tronix boasts a wide array of indicators to tackle any weight application in various industries, from agriculture to transportation. No matter the job, we've got an indicator suited to your needs.
ZM400 Series Avery Weigh-Tronix Indicators
Some of the best options from our product line are the ZM400 series Avery Weigh-Tronix indicators, which are specialized to handle industrial applications that require advanced weighing routines and high connectivity. With 304 brushed stainless steel, these indicators are designed for long service in extreme conditions, which includes corrosive environments and frequent, heavy washdown.
Features
The ZM400 series indicators come in desk, wall, or column mount versions, making them easy to use where you need them most. A comprehensive 24 key alphanumeric keypad allows ZM405 indicator users to store multiple tares and alphanumeric IDs in the internal memory for easy retrieval, and for simple entry of values. All ZM400 series indicator models come with the addition of a USB keyboard.
With exceptional flexibility, the ZM400 series indicators are equipped to handle a wide range of weighing platforms, including bench and floor scales, truck scales, scales for batching, counting, and checkweighing. Additionally, a high contrast, nine segment IBN display provides excellent color contrast and enhanced viewing at various angles.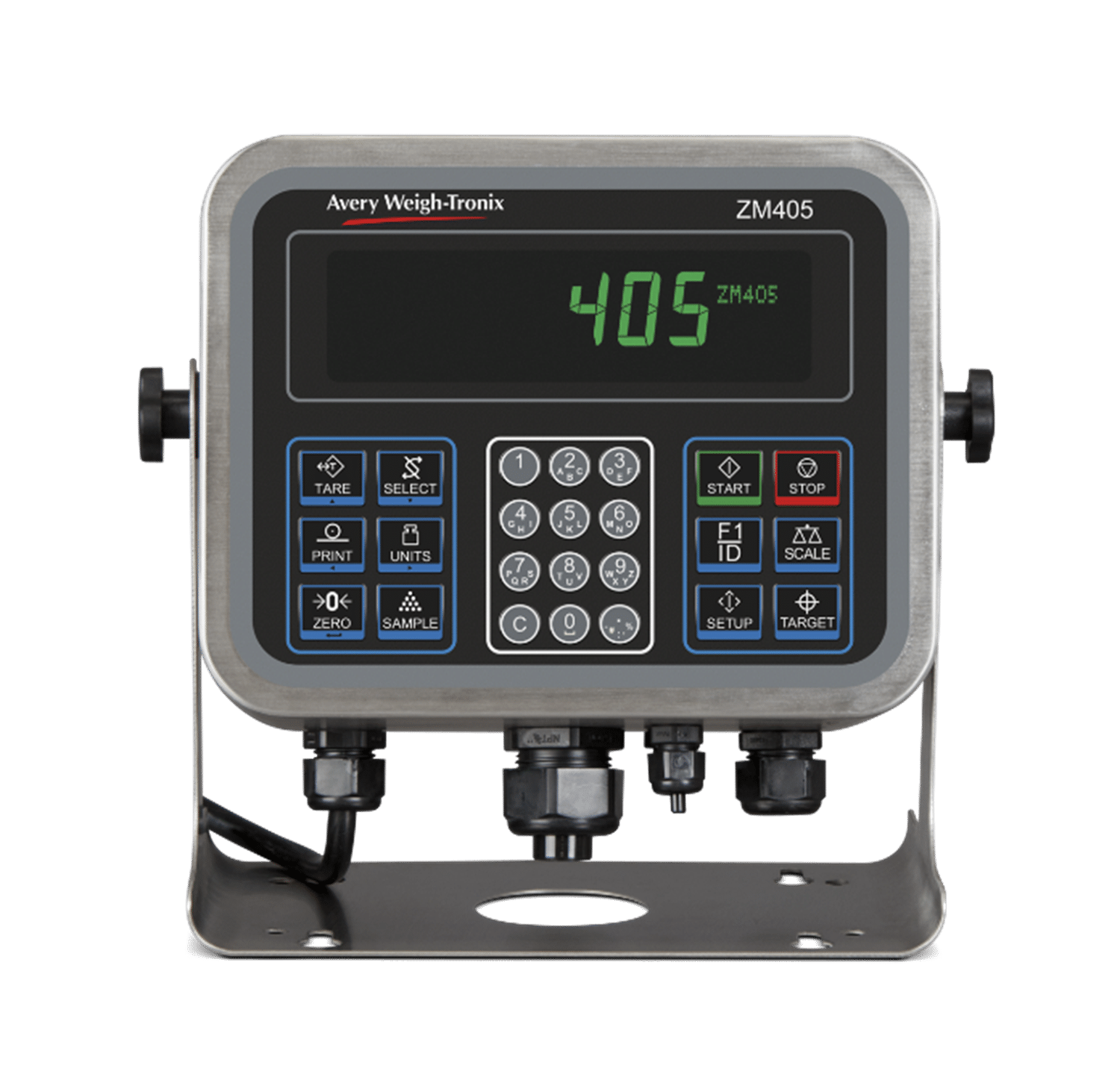 Avery Weigh-Tronix ZM400 Series Indicator Application
The ZM400 series Avery Weigh-Tronix indicators, and the ZM405 indicator specifically, have a wide range of potential applications in the field. However, two of the most common industrial applications include truck in/out applications (both primary and secondary) and axle weighing.
Truck In/Out Applications
Many of our customers find particular use with the ZM405 Avery Weigh-Tronix indicator in performing Truck IO processes. This process starts with the weighing of an empty (or full) truck, with the weight being stored under a specific truck ID. This same weight will be recalled when the truck returns to the scale, either empty or full, and uses the same truck ID to record the gross, tare, and net weights of the two separate transactions. In this case, the net weight will be the product received or dumped.
The primary indicator is connected and located next to the truck scale, and will allow for the driver to input the truck ID and get a printed ticket when the office is busy or closed. This indicator can also run a scoreboard display with traffic lights.
The secondary indicator is connected to the primary unit via ethernet or serial communication, and duplicates the operation of the primary from a remote location. Inside, the operator can also input the truck ID and print tickets as needed.
Axle Weighing
An Axle weigher can be used to print and display the weight of each axle, and then the total weight of the truck, after the last axle has been weighed. Although Axle weighing is not legal for trade,  a truck's axle weights are important to know because there are legal requirements for balance of the load across axles, and total weight limits.
In addition to a printer, an axle scale will usually have a scoreboard display with traffic lights to let the driver see their axle weights and indicate when to move onto the next axle after a weight is captured. Typically, the scale is a 10' wide by 12' long, which will only allow for a single axle to be on the scale at a time.
Avery Weigh-Tronix, Offering Quality Weighing Solutions
Avery Weigh-Tronix has been a leading provider of weighing solutions for more than 200 years. With this much experience, we design, manufacture, market, and service a broad range of high-quality industrial products and weighing systems.
This same level of quality extends to our indicator product line. By drawing on the latest research and technology from around the globe, Avery Weigh-Tronix offers a selection of indicators that is second to none. We operate worldwide through a network of wholly-owned companies and international dealers and distributors, allowing us to provide a fast response and locally-tailored solutions in more than 100 countries.
As one of our strongest distributors, we've worked alongside Michelli Weighing & Measurement to provide our line of weight indicators to customers in need of weighing solutions across the world. Contact your nearest Michelli Weighing & Measurement location for more information on Avery Weigh-Tronix indicators today!
Request a Quote for an Avery Weigh-Tronix Indicator
Speak to a Michelli Weighing & Measurement product expert about an Avery Weigh-Tronix indicator today. We can help you find the right product for your application & your budget.