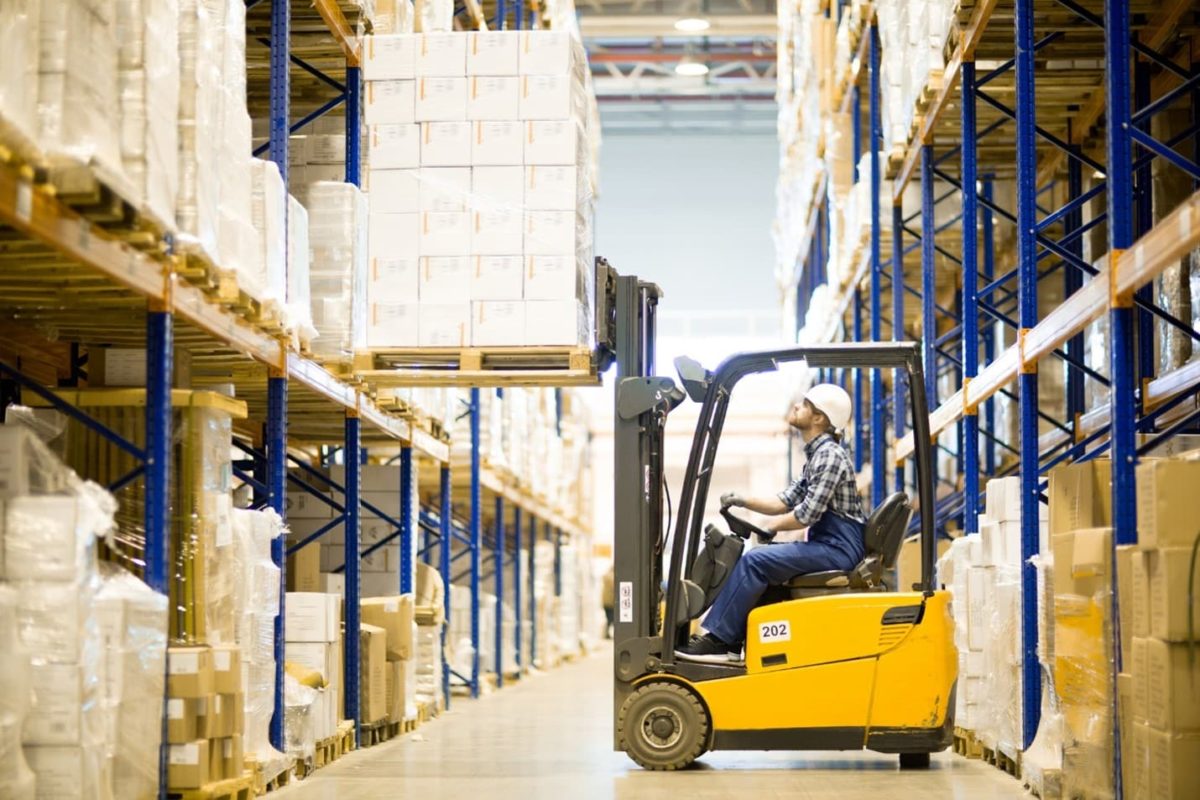 Avery Weigh-Tronix Forklift Scales Provide Unparalleled Productivity and Accuracy
Avery Weigh-Tronix Forklift scales provide a continuous means of capturing shipment data for internal and regulatory requirements while minimizing production downtime. A forklift scale allows you to weigh loads without disrupting your normal work routine. Let's take a closer look at how Avery Weigh-Tronix forklift scales and the data they provide can contribute to operational efficiency.
Inventory Management and Billing
Material handling charges are one of the major considerations many companies face, and they are frequently determined by the weight of a transported load. That makes high accuracy weighing processes key to optimizing revenue in various applications. Properly managing inventory and billing in material handling and logistics environments also depends upon documenting and weighing freight upon arrival and before shipping.
Forklift scales are the solution to all these issues. By allowing you to take the weight and measurements of materials and inventory while they're being moved, you can save on time and energy that would have otherwise been spent driving to a centralized scale, wasting time and money.  
When businesses require weight data to maximize profit, increase efficiencies or meet legislation requirements, they need a continuous means of capturing that data. By providing real-time data, forklift scales can contribute to operational efficiency.
Precise weighing also ensures customers are invoiced for the exact amount of materials purchased or shipped, maintaining a satisfied customer base and improving inventory management. By enhancing productivity and billing accuracy, a reliable scale system can contribute to thousands of dollars in savings each year.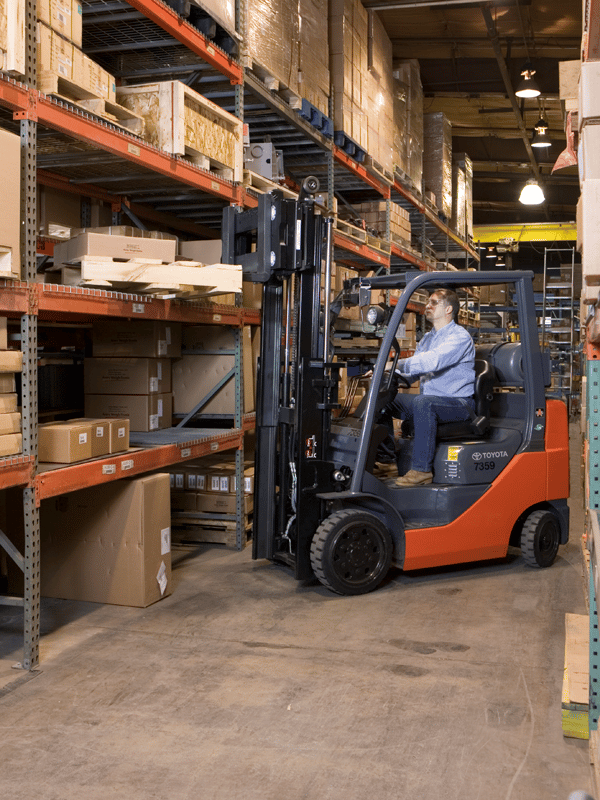 Precision On the Go
A forklift scale allows integration of weighing and data management, making it possible to lift, weigh, move and record a load in one operation. Specific types of forklift scales provide legal-for-trade weighing, allowing end users to employ them in applications with large loads while ensuring they remain within specified weighing regulations. The onboard forklift scales allow operators to accurately weigh materials while in transit, which increases productivity and reduces downtime.
So, what does this look like in practice? A forklift driver uses an in-cab instrument to manage data collection and communicate weight data to the center's computers. This allows supervisors to monitor and manage freight arrival and shipments in real-time, facilitating more efficient, accurate inventory and billing records. This also saves valuable time as weight measurements can be made on the go, as opposed to dropping the load on a scale and then continuing with the process after.
The secret to such consistent, accurate weighing is the Avery Weigh-Tronix Weigh Bar®. Their forklift scale systems utilize Weigh Bar® electronic weight sensors for reliable, repeatable weighing of heavy loads. This design is ideal for busy plant environments because it features no flexures, hydraulics, or springs. This allows it to withstand frequent jolts and deliver accurate results, even if the forklift mast is tilted.
Avery Weigh-Tronix, Offering Quality Weighing Solutions
Avery Weigh-Tronix has been a leading provider of weighing solutions for more than 200 years. With this much experience, they design, manufacture, market, and service a broad range of high-quality industrial products and weighing systems.
This same level of quality extends to their Forklift Scale product line. By drawing on the latest research and technology from around the globe, Avery Weigh-Tronix offers a selection of Forklift Scales that is second to none. They operate worldwide through a network of wholly owned companies and international dealers and distributors, allowing them to provide a fast response and locally tailored solutions in more than 100 countries.
As one of their strongest distributors, Michelli has worked alongside Avery Weigh-Tronix to provide Forklift Scales to customers in need of weighing solutions across the world. Contact your nearest Michelli Weighing & Measurement location for more information on Avery Weigh-Tronix Forklift Scales today!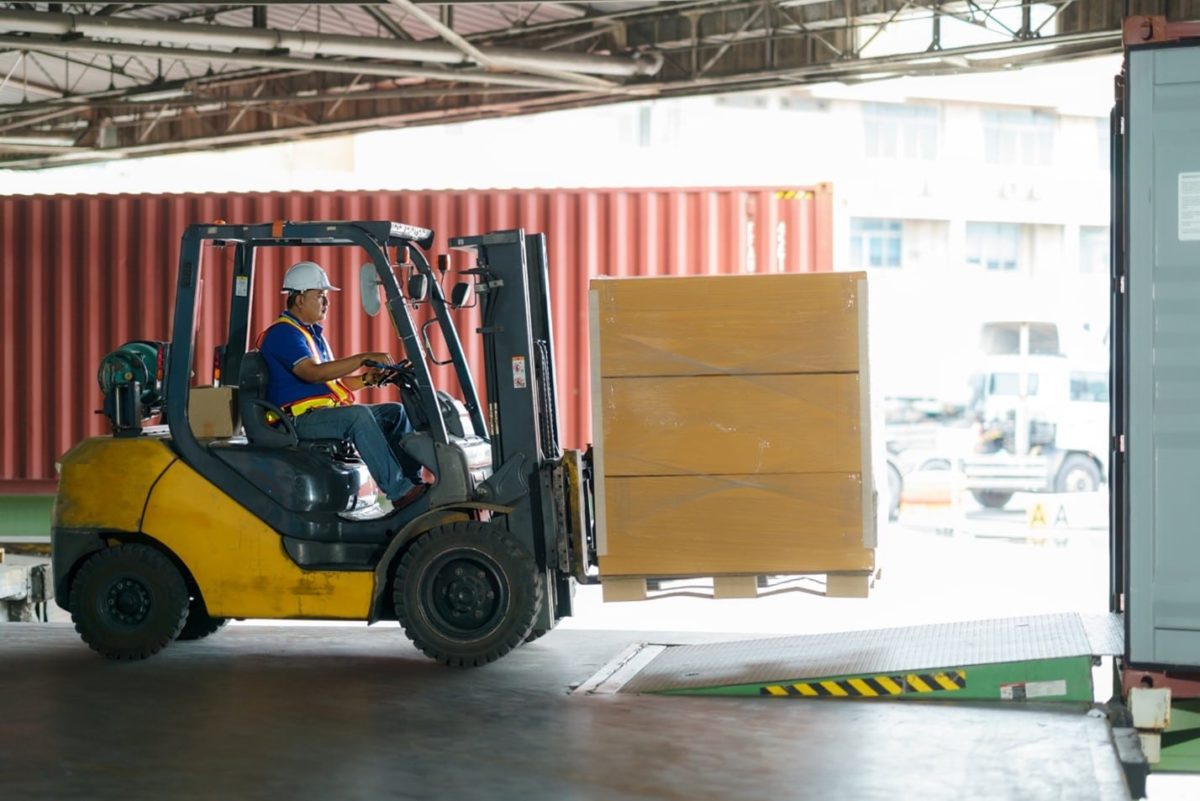 Request a Quote for an Avery Weigh-Tronix Forklift Scale
Let one of our experts help you increase productivity with an Avery Weigh-Tronix forklift scale. We can help you find the right fit for your operations. 
The following post was provided by Avery Weigh-Tronix, our featured manufacturer this month. Avery Weigh-Tronix designs & manufactures a wide range of high quality weighing scales, systems, software components and peripherals for industrial and business use, and has done so for 200 years.