The following post was written Larry Behrens at Avery Weigh-Tronix, our featured manufacturer this month. Avery Weigh-Tronix offers a wide range of weighing scales, systems, software components & peripherals for industrial & business use.  
The Avery Weigh-Tronix ZM Kiosk System
An Avery Weigh-Tronix truck scale paired with a ZM Kiosk system can help improve safety and increase efficiency throughout your entire operation by optimizing the flow of trucks and materials.  The ZM Kiosk solution keeps truck scales operating smoothly with or without a dedicated operator and can maximize use of facilities around the clock if so desired.  It supports automatic identification of trucks and fully automated or semi-unattended ticketing and can virtually eliminate transaction errors by automating everything from the point of sale to account management.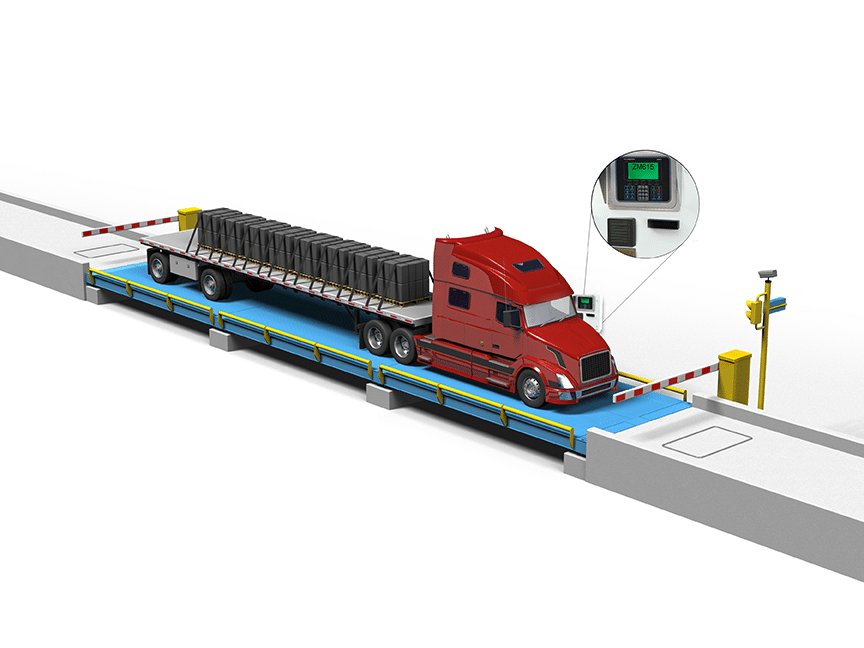 The ZM Kiosk can be customized to create the perfect weighing system for your operation
Standard features of the ZM Kiosk include a panel-mounted, programmable Z Series Indicator and a thermal printer with cutter/presenter and a large paper roll.  The system is easily expanded and customized with an array of options such as RFID reader, intercom, traffic light controls, and wireless Ethernet to eliminate the need for underground wiring or having a building near the scale.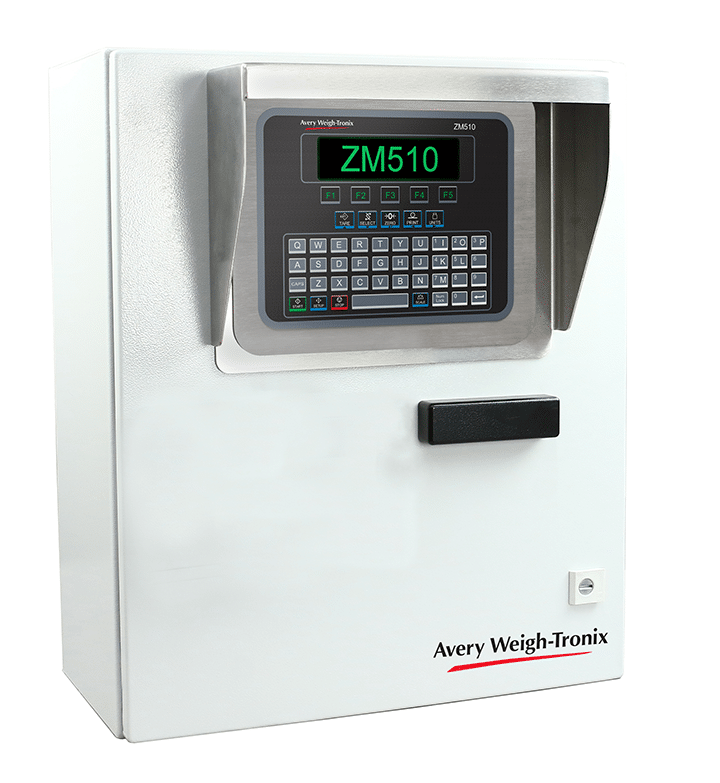 A standard Avery Weigh-Tronix ZM Kiosk for use with truck scales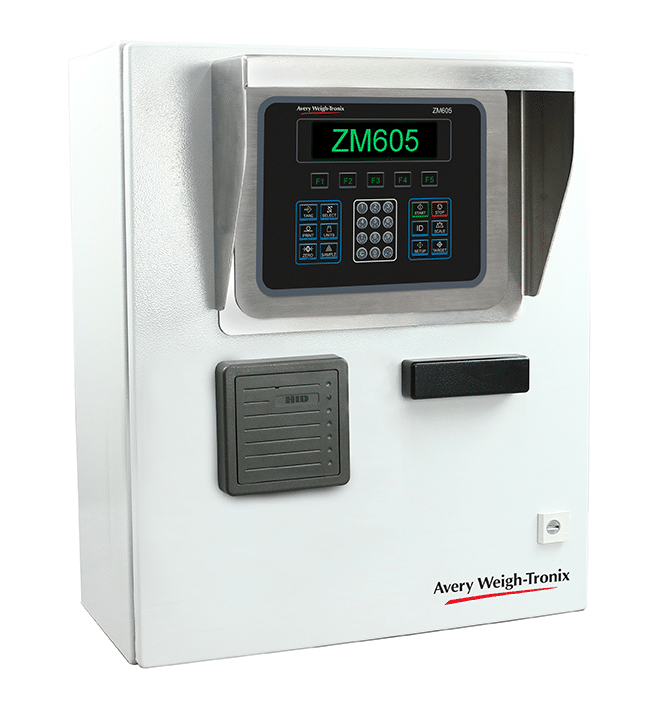 The Avery Weigh-Tronix ZM Kiosk with RFID reader for use with truck scale weighing systems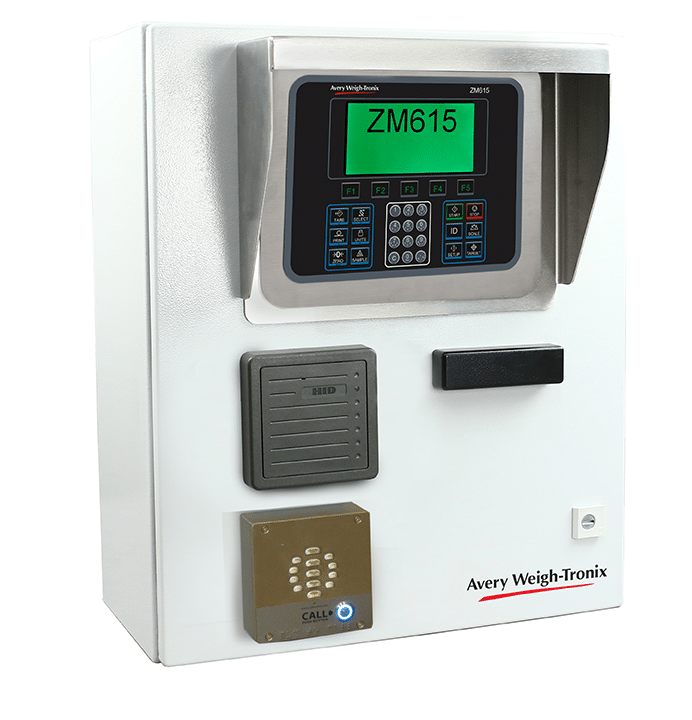 The Avery Weigh-Tronix ZM Kiosk with RFID reader & intercom, for use with truck scale weighing systems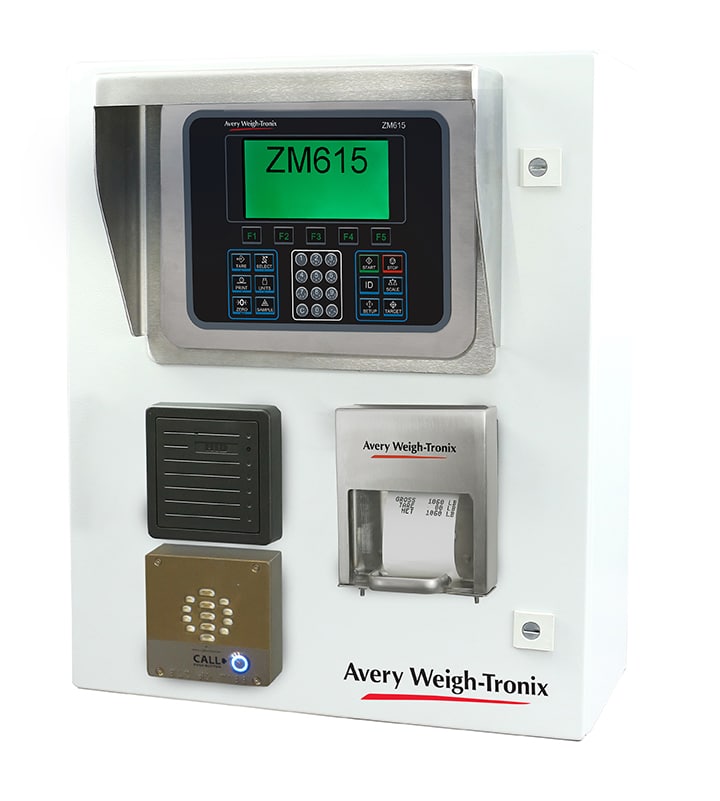 The Avery Weigh-Tronix ZM Kiosk with RFID reader, intercom, & ticket printer, for use with truck scale weighing systems
At the heart of the kiosk is a ZM Series indicator which is a highly reliable instrument that ensures accurate processing of signals from the weighbridge, plus the ZM series indicator offers an easy-to-read display, driver prompting, secure database via password protection, full network connectivity for remote communications, flexibility of multiple databases, and easy transfer of database (Web, Email, FTP, USB memory stick).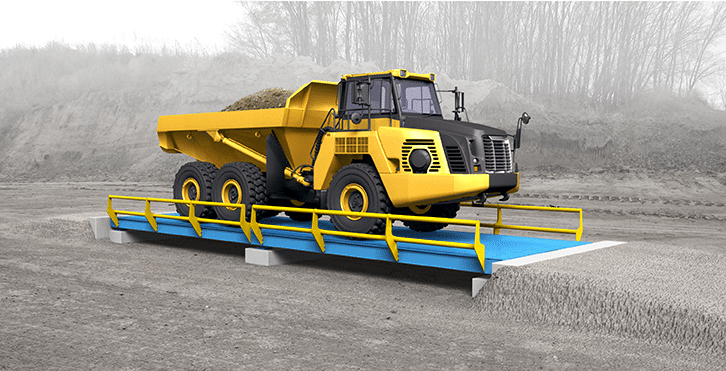 Could an Avery Weigh-Tronix ZM Kiosk & Truck Scale system work in your industry?
The system can be configured to meet the needs of a wide range of industrial applications such as Agriculture, Aggregate, Asphalt, Chemical, Feed mill, Fertilizer, Food, Landfill, Logging, Manufacturing, Mining, Ports, Recycling/Solid waste/Transfer station, and Transportation/Trucking terminal.
Some of the key benefits available to your operation by utilizing kiosk technology include:
Faster in-out weighing of trucks, leading to higher throughput
Less time at the scale results in more time for efficient deliveries and less fuel wasted sitting idle
Improved traffic flow which is appealing to busy drivers and increases profitability
Automation which reduces labor costs and allows expanded service hours
Drivers staying in their vehicle which improves safety and reduces liability of people walking across scale and traffic lanes
Fewer transaction errors helps to build stronger customer relationships
Truck scale transaction data is critical business information and a ZM Kiosk can help collect and manage that data in an efficient and reliable manner.
Let us create a weighing system that helps you increase efficiency
Contact your nearest Michelli location to tell us more about your application & day-to-day operations.
From there, our product specialists & technicians will show you what measurement can do to help increase efficiency.
Let's work together to develop a weighing system that helps your team work better together.