The following post was provided by Wayne Wille at Crosby Straightpoint, our featured manufacturer this month. With wireless & cabled weighing & measurement products ranging from load shackles to crane scales, including intrinsically safe options, Crosby Straightpoint is your load monitoring expert. With solutions for low head clearance, the harshest of weather conditions, and wireless data transmission up to 2300 feet, Crosby Straightpoint provides quality solutions to help ensure you "know the load" every time.  
Recalibrate before you repair or replace
There has been much discussion recently about the repair versus replacement consideration. In other words, should an item be restored or disposed of and a new one sourced? Load cells—SP ones, at least—will last for many years; we say that they can take up to a million loading cycles. How many products can you say that of? Not many. It's important therefore not to treat them like other lifting or rigging tools.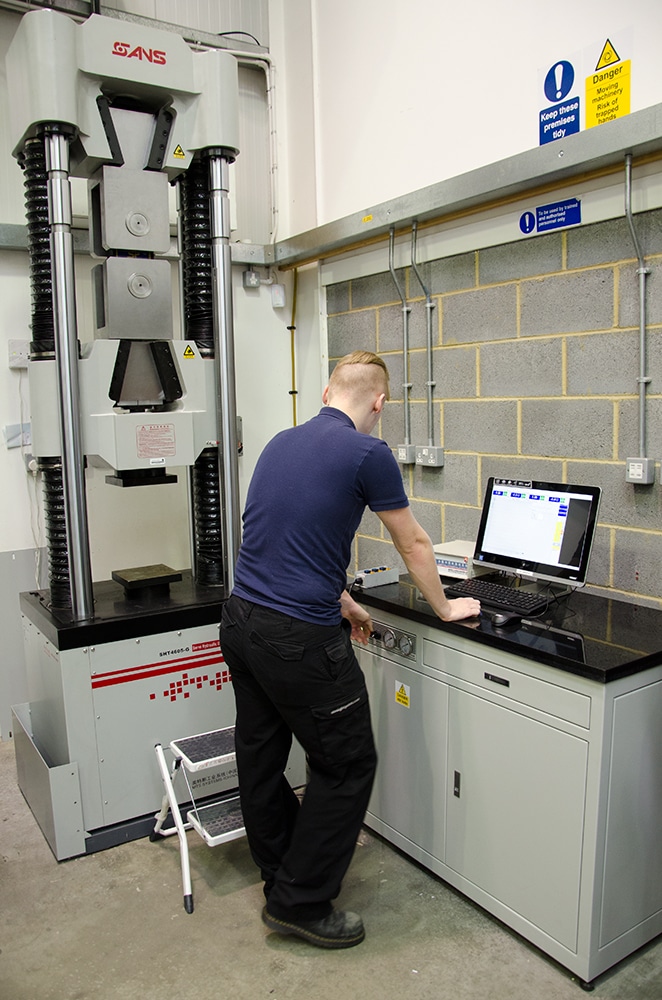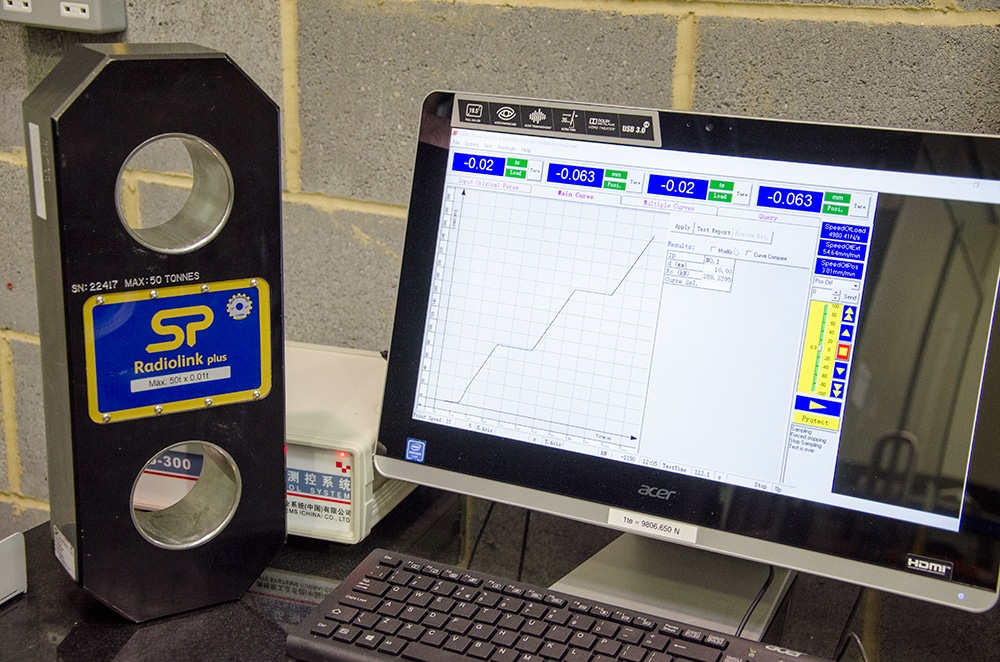 What is recalibration?
It is the correlation of the readings of an instrument to check accuracy. Load cells are calibrated upon manufacture / distribution and recalibration is the periodic repetition of that process.
It is a crucial component of force measurement, but it is very underestimated. It's true that recalibration of load cells is an area that most end users could understand better.
Only when the user receives a load cell do they have 100% ownership / responsibility, so we try to make the sales process as informative as possible. This article contains some of the information we share.
First, we have to take responsibility at the point of sale to stress the importance of safe use, which always touches on recalibration. We actually steer customers away from asking themselves the question further down the road:
"We've had this load cell a while and we're not sure about its ongoing reliability or accuracy. Shall we repair it or replace it?"
Where load cells and force measurement equipment are concerned, the more important question to ask, beyond should you repair or replace an item, is:
"How can we ensure we're using the most accurate and the safest product?"
The answer is to get it recalibrated.
Even if repair or replacement is a requirement, recalibration comes first. It's at that stage that the overload counter is checked and the body of the product inspected. If there has been a big overload or significant physical damage to the body of the load cell itself, a major repair or replacement might be required and that dialogue can ensue with the owner of the product.
If an owner is conscious of misuse or failure, Michelli Weighing & Measurement should be contacted immediately. However, fact is that if you use a load cell within the working load limit (WLL), you should never need to carry out a repair—only an annual recalibration.
While it's true that many SP products can take up to a million loading cycles, it's important that the fact isn't misinterpreted to mean that they're indestructible. If a load cell is shock-loaded, for example, it can cause great damage to its ability to safely and accurately measure force. That can happen during the first use if poor practice is present, and then safety during the other 999,999 uses will be compromised.
Why is recalibration important?
If an instrument is not calibrated, it defeats the object of using it to monitor a lift, as it's not providing a true and accurate measure of the load. Simply, safety starts with accurate measurement. One of the root causes of widespread ignorance about calibration / recalibration is that as manufacturers and distributors, we can only recommend that users recalibrate.
As we've said, we recommend that calibration is completed every 12 months, but guidance can vary depending how intensively a load cell is used. If an instrument were employed for hundreds of lifts per day, we would recommend it be calibrated more frequently. Some higher duty load cells are recalibrated every six months, while others might be left two years, which isn't necessarily advisable, but there might be a reason for such a recalibration schedule.
Accuracy is always important, but in some cases more than others. In the aerospace industry, for example, planes can be weighed before and after painting because the aircraft's aerodynamics can be affected severely by weight. In that situation, the user would be much more inclined to recalibrate more often to ensure the weighing / measurement device is as accurate as possible.
Agriculture, laboratory, chemical and petrochemical, transportation and logistics, food and beverage, manufacturing, aggregates, energy, waste and recycling, and other facilities will have their own varied requirements for accurate measurement and some will be more critical than the next.
Our advice would be to anyone considering repair, replacement or recalibration: speak to a Michelli Weighing and Measurement expert to fully understand the situation and options. Product specialists are a great resource and good ones don't pressure the customer into a commitment. It's a case of gaining knowledge upon which to plan a pathway forward. Michelli Weighing & Measurement offers a full calibration laboratory supported by knowledgeable, competent force measurement professionals. Expertise is readily available.
Cutting-Edge Technology
We get asked a lot: how does technological advancement dictate to repair / replacement / recalibration in the load cell market? The answer is: it depends. Technology is always changing and improving. If the customer has many units, sometimes they like to keep things consistent. On the other hand, if they are a new user or only have a few units, then they will always want the latest models.
As we reiterate, SP load cells are almost 100% serviceable. When we start to discuss technological advancements, people may be concerned that they will need to upgrade their fleet on a regular basis. But if we can highlight recent and existing advancements, and also the durability / longevity of the equipment at the point of sale, it can reassure customers that their money is being spent wisely and long-term use, if supported by annual recalibration, is probable.
Technology is continuing to drive safety and best practices, in that it's now possible to move an operator further away from a dangerous situation, while still giving them the ability to take measurements. Think of being able to measure a load remotely instead of standing close enough to a crane to read a display that is attached to the hook being used to lift the load. Also, technology such as automated reporting, which can now be included in the equipment purchase, can severely decrease labor costs and man hours spent on data collection related activities. Ten years ago, that wasn't even an option.
The diversity of force measurement equipment and the myriad of industries in which they are applied means not all guidance (about repair, replace, recalibration, or otherwise) is applicable every time. Subsea is its own world, for example, where load cells typically work in tension. We have to know some important factors like depth below water, duration below water, cable length, etc. to prescribe product and consult on recalibration requirements.
In conclusion, whether a customer chooses to repair or replace their equipment, or has a question about recalibration, we have a solution and we can help. Now under Crosby ownership, SP carries even greater weight and offers a more comprehensive lifting equipment portfolio, putting products closer to the point of use the world over than ever before.
Schedule an inspection or calibration today
Are you interested in a scale inspection or calibration? Preventative maintenance & a regular calibration schedule are crucial to keeping your equipment operating in good working order. Let the experts at Michelli Weighing & Measurement help ensure you get the most out of your scales & measurement devices.
Request a quote now, and a Michelli representative from your nearest location will contact you to learn how we can help.