The following post was provided by Dillon. The Dillon product line is one of the oldest and most respected in the field of industrial measurement. For years, Dillon has led the way by creating an innovative line that is tough, reliable and most importantly, safe.
Minimizing Downtime with Dillon Dynamometers, Tension Meters & Force Gauges
Dillon is the preferred choice when it comes to minimizing downtime on all industrial weighing and measurement processes. When it comes to force measurement, there's no one better than Dillon.
Dillon's ability to streamline industrial processes boils down to a few key factors, which are quality, durability, and reliability. Their weighing equipment is constructed of the highest quality materials, yielding top performance across the board.
By using quality tools, you can make sure to get the job done right the first time. Add durability to that, and you'll be able to continue to use those same tools for years to come, saving you time in having to source new tools. By reliably getting the job done right the first time, you'll save time by never needing to repeat a job you've already done. No jobs will be delayed due to unreliable tools.
The tools themselves are also in stock and have lead times of just a few days, making them quick and easy to order. Having already been assembled ahead of time, they'll be ready to go right out of the box.
Dillon offers a few major tools to help you minimize downtime, including the Dillon dynamometers, tension meters, and force gauges.
The Dillon Dynamometer
Since 1937, Dillon Dynamometers have been chosen for the jobs where only the best will do. Now, Dillon has once again lifted the performance bar and set the standard for others to follow, providing a way to minimize downtime in key measurement processes.
Dynamometers, also known as load cells or load links, are instruments that display the tension force exerted between two attached shackles. Generally used to determine tension in a line or suspended weight, dynamometers are easy and simple to operate.
Dillon is the most recognized name in dynamometers. Their instruments are portable, factory pre-calibrated, and ready to work out of the box. Offering both mechanical and electronic models, Dillon boasts the widest selection of styles and capacities. Additionally, all models include a calibration certificate.  Experienced technicians calibrate each instrument on an individual basis making certain that all parts are carefully adjusted and that every unit is within stated accuracy tolerances before it leaves the factory.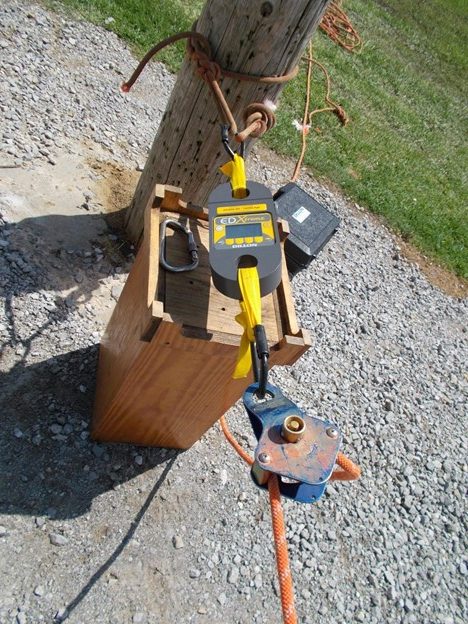 Types of Dynamometers
Dillon dynamometers come in three types, including the AP Dynamometer, the EDjunior Dynamometer, and the EDXtreme Dynamometer. The AP is a simple mechanical dynamometer with a dial face, while the EDjunior is a basic digital dynamometer with an LCD display. Finally, the EDX is a digital dynamometer with additional features. Because each of these models is designed with different specializations in mind, there's sure to be a dynamometer for every job.
AP Dynamometers
Originally designed to measure the tension on telephone wires, the AP Dynamometer has proven to have limitless versatility as a tension and weight measuring instrument. It can be used for a wide range of jobs and tasks, including:
• Aircraft engine removal as part of a boot strap assembly
• Line sagging and erecting
• Onboard load testing cranes/davits/lifeboats
• Tensioning of flare stack guy wires
• Safe lifting and tension monitoring
• Erecting and monitoring stage rigging
• Installation and maintenance of overhead high voltage electrical lines (OHEL)
• Installation and tension monitoring of large glass installations and tension wires
• Cable pulling, zip wire tensioning, logging, highway recovery vehicles, and tugboats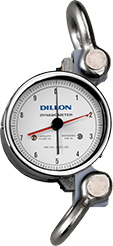 The AP dynamometer's sturdy design, top-grade components, and premium coating allow it to last for years in severe environments and applications, including pounding aboard military vehicles, rough handling in the field, or even underwater. Embraced by industrial contractors across the globe, the AP is sure to satisfy your most demanding applications while minimizing downtime.
Why Choose the Dillon Dynamometer?
So why choose Dillon to minimize downtime for your weight measurement needs? One of the foremost reasons that sets Dillon apart from competitors is added functionality, which includes the following features:
Remote Real-Time Data Acquisition – The radio or hardwired options available with the EDXtreme offer the convenience and safety of remote operation. Additionally, data from the dynamometer(s) can be downloaded to a PC via an RS-232 connection for compilation and analysis or to generate hard-copy printouts.
Improved Radio Performance – The EDXtreme radio dynamometer utilizes leading-edge 2.4Ghz radio frequency technology to eliminate common interference issues. This spread spectrum technology will establish and maintain the strongest, most reliable communications.
Dynamic Monitoring and Control – The optional Communicator is an extremely powerful handheld remote that can define the function and manage the operation of one or more EDXtreme dynamometers. In multiple link lifting arrays, the Communicator can display readings at any or all lift points and calculate the total load.
Optional Audible Alarm – When safety and load monitoring are paramount, the optional audible alarm adds an extra level of protection. The alarm sounds when a pre-defined load limit has been exceeded, ideal for situations when the operator may not have sight of the screen.
Quick Check Tension Meter
Dillon Quick Check tension meters are the premier innovation of the cable tensioning industry. Nothing comes close to the absolute simplicity of its design and accuracy. They're ideal for cable guardrails, guy lines, and overhead wires. With a rugged, highly repeatable, and accurate digital load cell, the Quick Check tension meter is sure to streamline your processes and minimize downtime.
Dillon's newly launched Quick Check T is even more versatile and easy to use. Pair this with a handy cell phone app that guides users through the process of tension reading, from site information to summary, and you'll be taking tension measurements faster than ever before. You can also send completed reports directly from your phone with the app's automatic site form completion feature, saving on time required to do paperwork.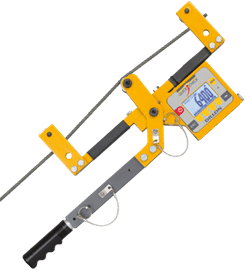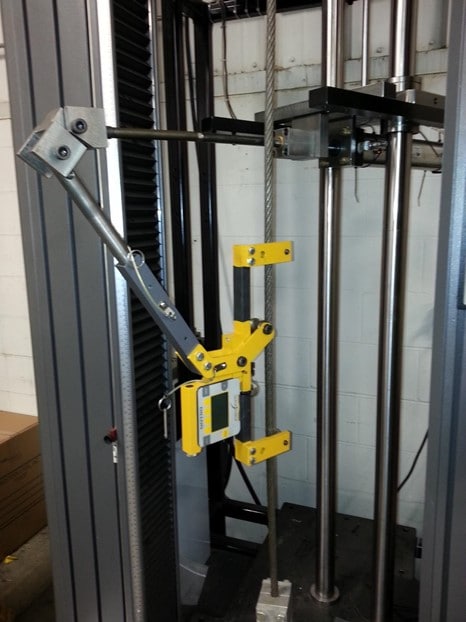 Force Gauges
Mechanical force gauges are ultra-small instruments that display the force exerted between two load points. Available in tension, compression, or both (push-pull) versions, mechanical force gauges are used to monitor tension in a small cable or to measure compressive forces within a press.
Force gauges are simple to operate with one main operating function, ZERO. Some models may be equipped with a maximum pointer to retain peak reading. By checking and calibrating your machines quickly and easily, force gauges will further help to reduce downtime.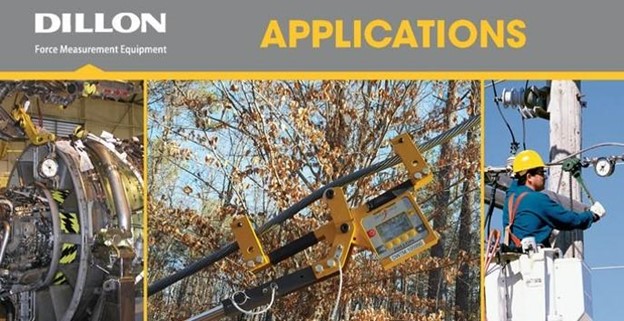 Dillon force measurement equipment is the preferred choice of public utilities, nuclear facilities, tower erectors, armed services, and material handlers throughout the world. With Dillon's high accuracy mechanical line of dynamometers, you'll get exceptional value for minimizing downtime on all applications.
Contact your nearest Michelli Weighing & Measurement location for more information on Dillon products!
Learn more about Dillon Dynamometers & Force Measurement Equipment
Contact your nearest Michelli location to speak with your local Account Manager.
We can help you decide which Dillon dynamometer, tension meter or force gauge is right for you.