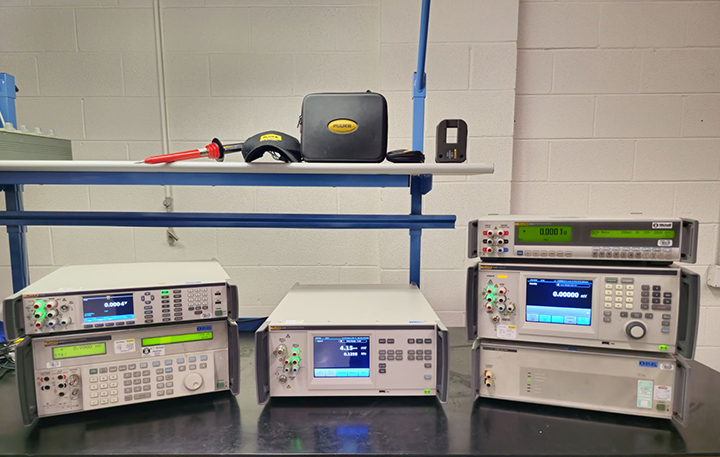 Michelli Weighing & Measurement has enhanced its electrical calibration capabilities 
The following equipment gives us enhanced Electrical Calibration capabilities through higher accuracy and better measurement uncertainty:
Fluke 5730A Multi-Function Calibration
Fluke 5790B AC Measurement Standard
Fluke 8588A Reference Meter
Fluke 734C DC Voltage Reference Standard
52120A Transconductance Amplifier
Learn more about our electronic calibration capabilities here.
Need Calibration on Your Electrical Measurement Equipment?
Request a quote now for calibration services on your precision measurement equipment.