The following post was provided by Mountz, the torque specialists and our featured manufacturer this month. From the development of the first electronic torque calibrator that launched a new product category, Mountz has always challenged the status quo and pursued new ideas to help customers optimize precision, accuracy and quality across their manufacturing processes.
Implement Error-Proofing Processes to Minimize Production Downtime
Complex fastening regimes with multiple screws and high-speed production can lead to missed screws, torque failures, and compromised quality. Monitoring the fastening process allows production managers to correct fastening errors as they occur, rather than waiting until the product reaches the quality inspection stage. The later an error is detected on the assembly line, the more rework time and expenses.
Error-proofing the complete tightening process improves the quality control process for manufacturers by reducing the number of defective products pulled from the assembly line and hedging the risk of liability from product failures in the field. Creating reliable products requires a poka-yoke torque control system that eliminates manufacturing risks and production delays and prevents defects.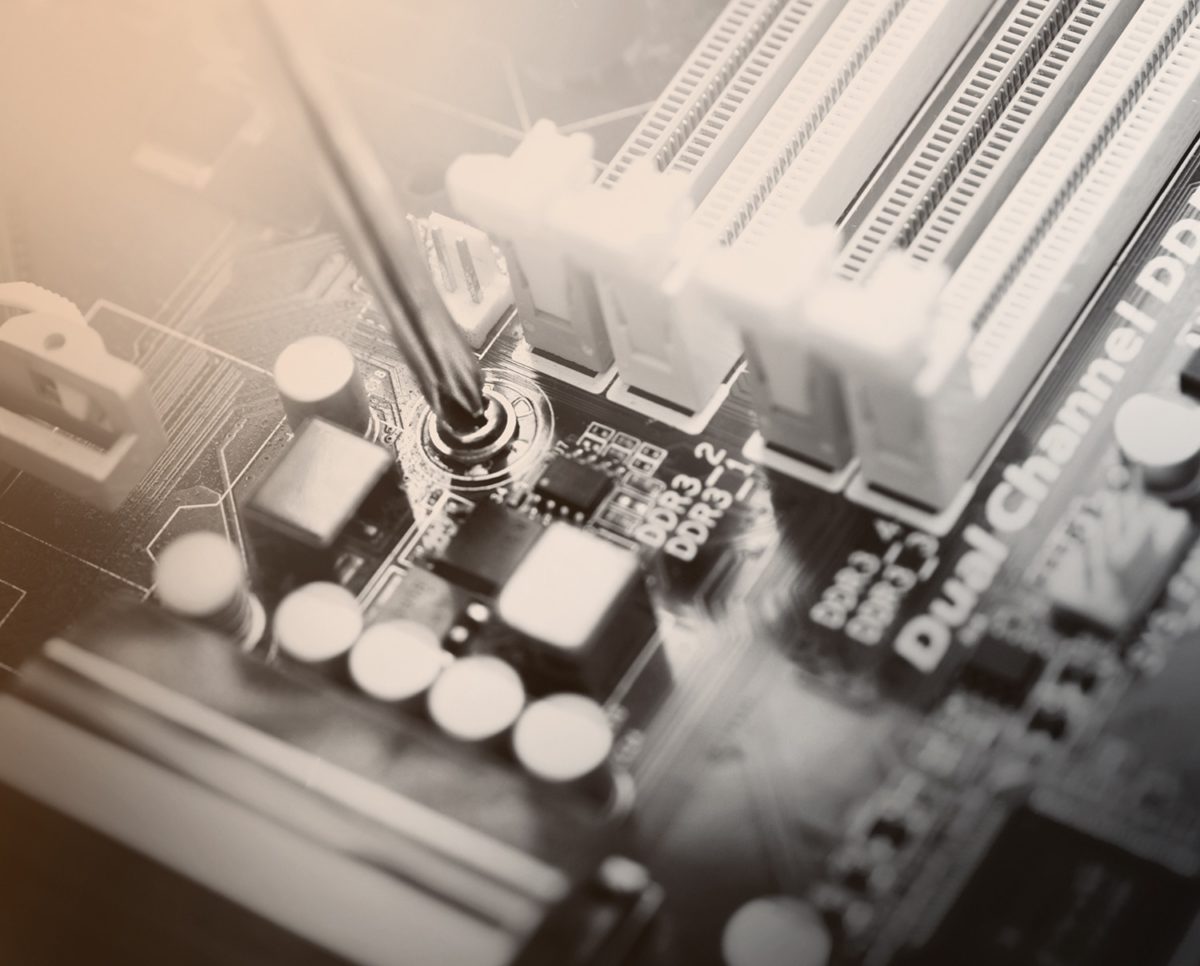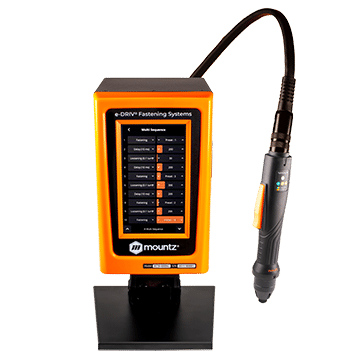 Error-Proofing Manufacturing Increases Assurance in Critical Assembly Operations
The ECT-Series torque control system expedites all aspects of the automation process, from installing error-proofing disciplines to adaptive fastening strategies. A single Mountz DC control automation system replaces up to 15 power tools. The assembly tool reduces tooling costs and improves operations by optimizing a company's manufacturing footprint. Achieve multiple fastening tasks with one tooling system. The assembly tool gives you the flexibility you need to carry out varied and complicated manufacturing plans. The ECT-Series is a transducerized tool that features a built-in sensor that continually measures torque in real-time and feeds data back into the system. Mountz intelligent screwdriver system offers maximum production results and product oversight with a built-in screw counter and error-proofing software. And by providing documented fastening results, Mountz DC control tools also make regulatory compliance effortless.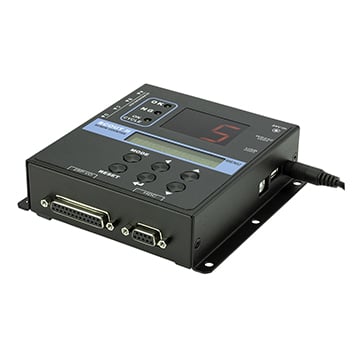 Screw Counting Process to Maximize Productivity
The screw counting process intends to ensure that all screws are accounted for during the assembly process. Fastener tracking devices, like screw counters, count the number of screws delivered and detect and display fastening errors such as cross-threading, omissions, and unfinished rundowns. From there, these error-proofing devices can inform line workers or production supervisors in real-time, who can correct the problem by properly completing the process or prevent the faulty product from being moved down the line.
The Mountz Scout screw counter helps manufacturers detect and eliminate costly screw-fastening errors during the assembly process. Using a screw counter is like putting the eyes and ears of a quality control manager where they are needed most – right on the assembly area. Any errors detected are immediately displayed on a digital screen to catch the attention of the operator. Screw counters verify that all fasteners have been installed and were seated to the tool's preset torque setting. Total tallies can also be uploaded to a central data system, where they can be viewed, aggregated, reported, and studied.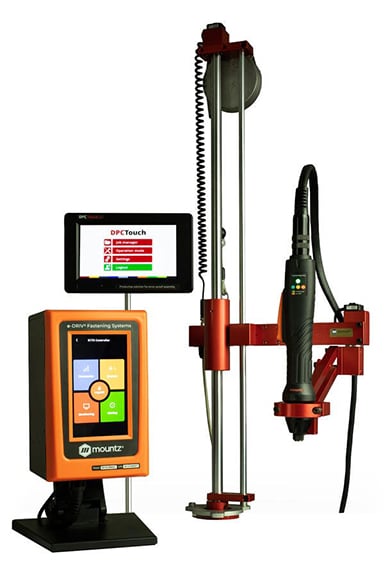 Ensure Every Screw is Correctly Tightened in the Correct Sequence
In many assemblies, tightening fasteners in the correct sequence is what ensures the reliability of the joint. Position control torque arms are designed for assembly lines with sequential fastening. They reduce the risks of improper fastening through the use of a position-control system (posi-control device). It consists of a torque arm equipped with an encoder and the posi-control device itself.
Common Sequence & Tightening Failures
Under-tightening: Loose fasteners cause slippage between parts, placing unwanted shear stress
Gasket creep – reading to loss of clamp force
Screw Joint Failures
Joint relaxation – Bolt tightness relaxes
Joint Coefficients – Effect of friction coefficients in torque–preloading relationship
Risks of missing screws, unfinished rundowns
Risks of cross-threading
Risks of incorrect fastening sequence
Risks of human errors
Lacking training, instructions, or guides for operators
Lacking proper tools and supporting equipment
A position control torque arm system ensures a power tool runs down the fasteners in the proper sequence. The encoder sends arm positioning data to the posi-control device, saving the data and its time to complete the rundown. During subsequent fastening with the positioning torque arm, the posi-control device will not clear a sequence unless completed within the set parameters. It's like putting the eyes and ears of a quality control manager at each workstation.
Safeguarding against fastening failures requires deploying tools equipped with error-proofing capabilities that track each screw the tools fasten. Eliminate product rework, production downtime, and warranties by adding an error-proofing process to the manufacturing line.
Ready to Purchase Mountz Error-Proofing Tools?
Your local Michelli Weighing & Measurement office can help you get the Mountz equipment you need for error-proofing the tightening process to increase assurance. Contact your nearest location today to speak with a torque tool expert.