The following post was provided by Intercomp, our featured manufacturer of the month. For over 40 years, Intercomp has provided superior-quality portable and in-ground weighing systems, along with the highest levels of customer satisfaction, for a wide range of industries. As the axle-weighing specialist, their static wheel axle scales and dynamic weigh-in-motion systems and sensors are designed with the most innovative technology in the world.
Get to Know Intercomp
Intercomp designs and manufactures weighing and measurement solutions to help our customers improve product development, performance and compliance for more than 40 years, making us the Axle Weighing Specialist. Utilizing high quality components, the company manufactures each of our rugged, user-friendly scale products in our US production center. Weigh-In-Motion (WIM) technology represents the latest evolution in truck scales, accurately weighing almost any type of commercial transportation vehicle at a variety of speeds. WIM technology is an effective alternative to full-length truck scales when used in non-legal-for-trade applications where factors like traffic flow and physical space are a concern. Ideal applications include entry/exit gate management, inventory tracking, and weight compliance.
What is Weigh-In Motion?
Weigh-In-Motion (WIM) provides the ability to weigh vehicles while they continue moving, increasing the rate at which trucks are weighed. Intercomp's WIM technology is available in a portable format and has two in-ground varieties, including a heavy-duty weighbridge system and minimally-invasive strip sensor system. Each of these utilizes strain gauge load cells, universally considered the most accurate way to measure the weight of vehicles, and works using a similar process.
In each case, the vehicle to be weighed drives over the scale device at a consistent low to highway speed, depending on the system. The weight data travels to a CPU where weights for each axle are determined and can be displayed on an indicator or scoreboard display, in real time, as the vehicle drives over the scale. Since axle weights are often used by authorities when determining commercial vehicle weight compliance, knowing the weight of individual axles is critical. Additional data, like axle group, gross, NET and TARE weights can also be automatically determined and utilized in a variety of business functions.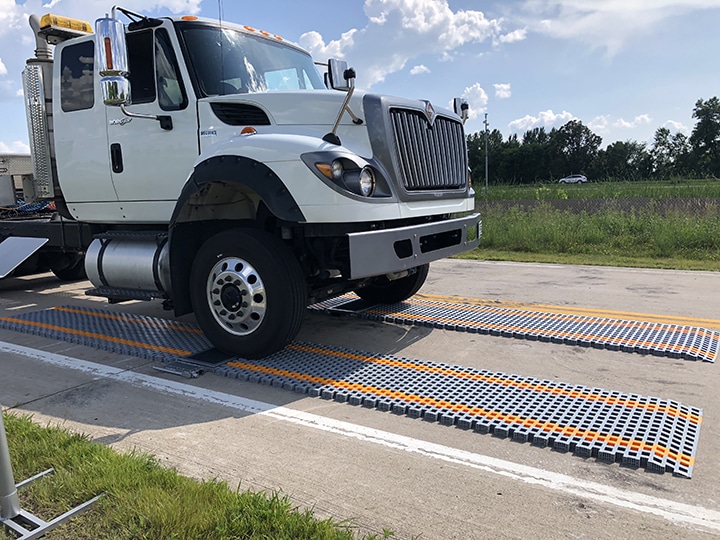 LS630-WIM™ Portable Scale System
Intercomp's portable LS630-WIM™ Scale System is a complete package developed for easy transport, set up, and operation, allowing WIM technology to be utilized where and when it is needed. The system includes two low-profile, portable WIM scale pads, four roll-up ramps/levelers, and a choice of a fully-encased CPU or PC software to communicate with the scales. Intercomp's portable CPU controllers include our new TS30™ Touchscreen CPU and PT20WIM™ CPU.
Since 2018, Fleet Plant Hire, an Australian civil construction transportation and logistics firm, has purchased several types of Intercomp WIM scale systems that are used at an ongoing civil expansion project. The company utilizes its LS630-WIM™ systems to ensure that trucks filled with excavated material are compliant with local vehicle weight limitations before leaving a job site. Aside from the extreme portability of the system, Fleet Plant Hire chose the LS630-WIM™ because of space limitations at the entry and exit points at its job sites. The alternative was to use a full-length truck scale located offsite, but doing this would expose the organization to avoidable overweight citations and safety risks.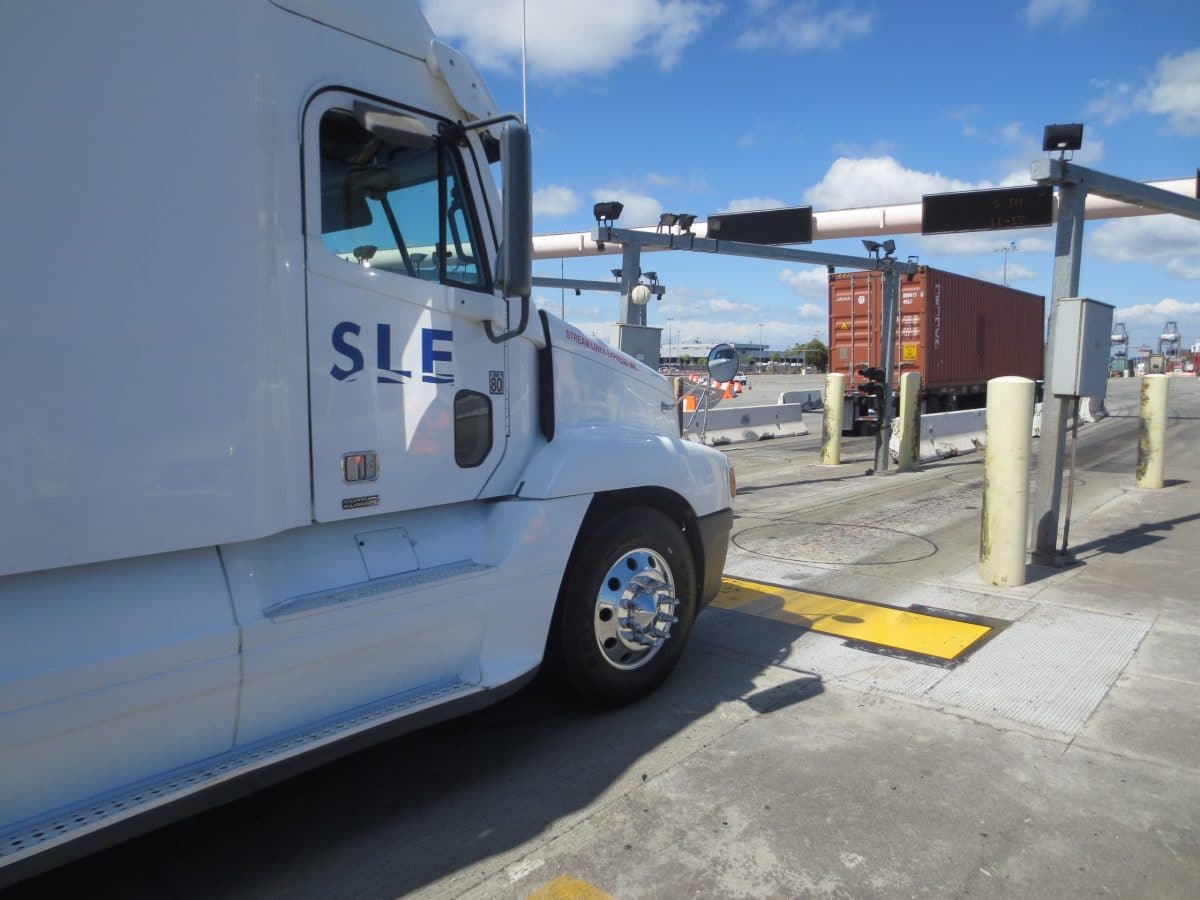 LS-WIM™
The Intercomp LS-WIM™ scale is a permanent, in-ground system that is ideal for high-traffic installations, such as entry and exit gates at a busy facility. The scale utilizes a heavy-duty weighbridge design simplifying the installation and maintenance process when compared to other truck scale systems. Our scale is manufactured using commercially-available load cells that can be sourced quickly and economically, if needed. The weighing surface of the LS-WIM™ scale is 13 feet wide by 2.5 feet deep, allowing single axles to be weighed individually for any standard-width truck, and some oversized loads that require specialized permits. This scale can be used as part of a stand-alone Intercomp scale system in conjunction utilizing the LS20 indicator, or can be integrated to provide real-time weight data to an existing third-party data system. For operation as an unmanned solution, the LS-WIM system also supports a variety of complimentary automated vehicle recognition technologies such as license plate recognition or RFID.
As part of the previously mentioned ongoing civil expansion project, Fleet Plant Hire also installed LS-WIM™ scales at key locations. Because of the limited free space at these work sites, overall size of the scale was a primary concern. Fleet Plant Hire chose the LS-WIM™ scales for these high-traffic locations because the systems made it possible to process more vehicles while comfortably fitting in the limited space.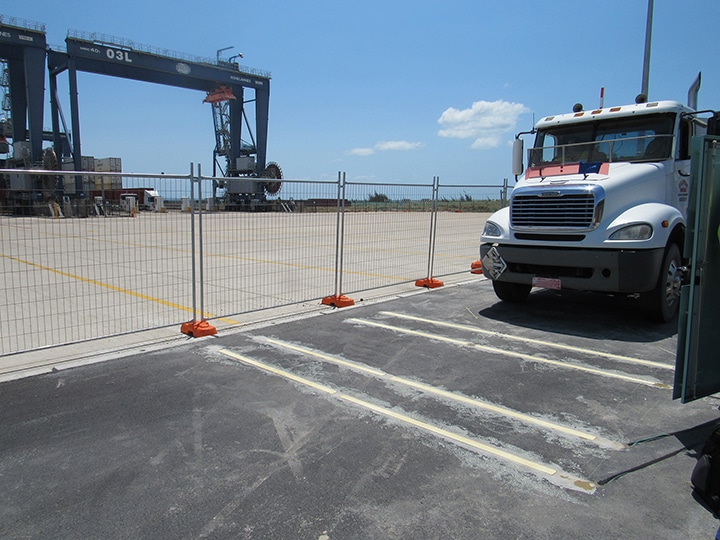 Strip Sensors
Intercomp's Strip Sensor systems are our most innovative WIM products available today. The Strip Sensors expand our full suite of WIM solutions, offering a broad range of speed and flexibility, while also requiring significantly less installation downtime and investment. Our Strip Sensors utilize strain gauge load cells making them a compact, yet durable, option for a variety of vehicle weighing applications. Like our in-ground LS-WIM™ scales, these can be utilized as a stand-alone scale or integrated into a currently-installed system. However, Strip Sensors can capture the weight of vehicles traveling up to highway speeds. Strip Sensor systems can prove to be very cost-effective because of its minimally invasive installation process and limited maintenance requirements.
Fleet Plant Hire also purchased and installed multiple strip sensor systems to fulfil their scale needs. The company chose Intercomp Strip Sensors for two primary reasons – a rugged design ideal for a construction work site and digging restrictions that made an LS-WIM™ installation impossible. Strip Sensors require only 3-inch wide by 3-inch deep grooves cut into the pavement, perpendicular to the traffic flow, with a grout compound holding the sensors in place. This concrete-free installation allows Strip Sensor systems to be installed and operational in the same day, minimizing disruption of existing operations.
Weigh-In-Motion technology can fulfill nearly any non-legal-for-trade truck scale application in a variety of industries. From transportation and logistics, to local utility providers, to agricultural operations, WIM truck scales provide businesses the ability to build profits through greater efficiency while minimizing exposure to overweight citations and the associated safety risks.
Common WIM applications:
Weight-Based Inventory Management
Verification of Axle & GVW Weight Compliance
Access Control at Entry/Exit Gates
Security Screening at Ports of Entry/Border Crossings
Facilities with Limited Space for Scale Operations
For additional information, please contact Intercomp's WIM Sales and Applications expert, Matthew McGreavey, at [email protected], or call 800-328-3336. Additional information can be found on our website at IntercompCompany.com.
Interested in axle scales or a weigh-in-motion system?
Contact your local Michelli Weighing & Measurement office today to learn more about axle scales and weigh-in-motion systems. Our specialists can help match your application with the right products to help you increase productivity.