Is there a difference between ISO 9001 Compliant & ISO 9001 Registered?
Oftentimes, new Michelli customers are shocked to learn that their prior scale company was ISO compliant, and not actually ISO 9001 registered. A company that is ISO 9001 registered has demonstrated, to a third-party auditor, the adherence of their quality management system to the ISO 9001 standard.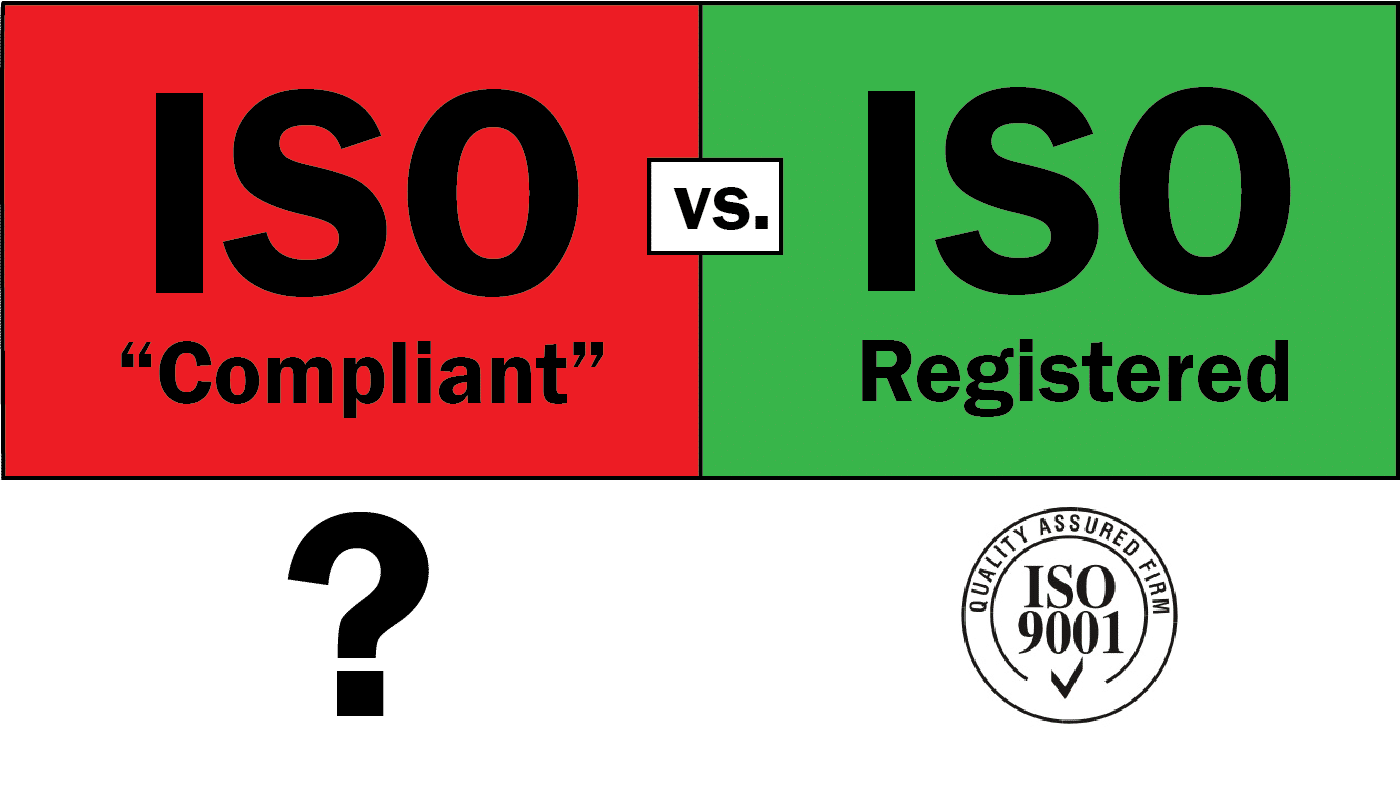 What does ISO 9001 registration mean to a customer?
An ISO 9001 registered company has demonstrated the following:
The organization is focused on organized & efficient processes
The employees fulfill their responsibilities according to standard operating procedures & through the use of clear communication
The goal of the organization is to ensure customer, employee & management satisfaction
The organization is dedicated to continual improvement
In summary, an ISO registered company is a respectable organization from which you can expect professionalism.
Michelli companies are ISO 9001 registered
Michelli Weighing & Measurement companies are ISO 9001 registered. To view our Certificates of Registration, please click here & choose the company in your area. 
To learn more about this important distinction, please read the article below.
ISO 9001 Registered vs ISO 9001 Compliant
By Patrick Jester – Compliance Manager, Michelli Weighing & Measurement
The ISO 9001 Quality Management System standard was first published in 1987 by the International Organization for Standardization (ISO).1 Since its first release, the standard has been revised many times. The latest revision occurred in 2015. The 2015 revision of the ISO 9001 standard has become the foundation upon which all ISO standards are based.
Organizations that make the decision to become registered to the ISO 9001 standard go through a rigorous assessment process, subjecting their organization to a high level of scrutiny. The very nature of ISO 9001, indeed all ISO standards is the idea of saying what you do and doing what you say, then proving it through a showing of objective evidence. When an organization becomes registered to the ISO 9001 standard, their registration is through a certification body known as a Registrar. The registrar performs a rigorous assessment of the organization's processes, policies and procedures to ensure continuous conformance with the ISO 9001 standard and the organization is in compliance with its documented quality management system.
So, what is the difference between being ISO 9001 Registered and a proclamation of being ISO 9001 Compliant? As briefly outlined above, ISO 9001 Registration is a documented, closely monitored and highly scrutinized process of verification by a third-party registrar. While it is possible to use a consulting firm to do so, an organization purporting to be ISO 9001 Compliant does not necessarily have a third-party to evaluate and assess for conformance. A proclamation of ISO 9001 Compliance raises the question of, "How do you know you are ISO 9001 Compliant?" Just saying that you are ISO 9001 Compliant does not make it so. It is all about the objective evidence. Parents evaluate their children from a view point that is biased, overlooking flaws and imperfections. The same can be said for corporate leaders when evaluating their organization, they are looking through subjectively biased eyes.
When selecting an organization to perform services for you, it is important to know whether they adhere to the same standards for quality as your organization. When you select an ISO 9001 Registered Organization as your service provider, you have the benefit of knowing they have proven their conformance to the ISO 9001 Quality Management System standard by a showing of objective evidence, and not simply proclaiming self-compliance.
1 Praxiom Research Group Limited, (2015/01/12) A Brief History of ISO 9001, Retrieved from  http://www.praxiom.com/iso-9001-standard.htm
Contact us today to experience superior service
Michelli is ISO 9001 Registered. When you deal with the Michelli team, you can rest assured that you are dealing with experienced professionals.