The following post was provided by Minebea Intec, our featured manufacturer of the month. With more than 147 years experience Minebea Intec provides products, solutions and services to the process industry for increasing the reliability, safety and efficiency of production and packaging lines.
Hygienic Scale Design Principles
Certification
Some directives, such as in Europe, for example, the EHEDG have developed a certification system and issue hygienic design certificates for individual structural elements as well as for entire facilities. Individual structural elements and system components, which are subject to particularly stringent purity requirements can therefore be certified if they meet the hygienic design guidelines and pass specified cleaning tests. Questions relating to design, the materials used and the cleanability of components must be answered in accordance with the guidelines.
Certifications for entire facilities (HDW certified systems) assess the degree of implementation of the hygienic design requirements across the entire facility. In terms of scoring, all components are assessed with regard to their degree of fulfillment at structural element level. The higher the degree of hygienic implementation, the lower the risk of food contamination and the better the ability to clean the facility. Certification according to the design guidelines for hygienic design is not yet legally required but is instead carried out on a voluntary basis.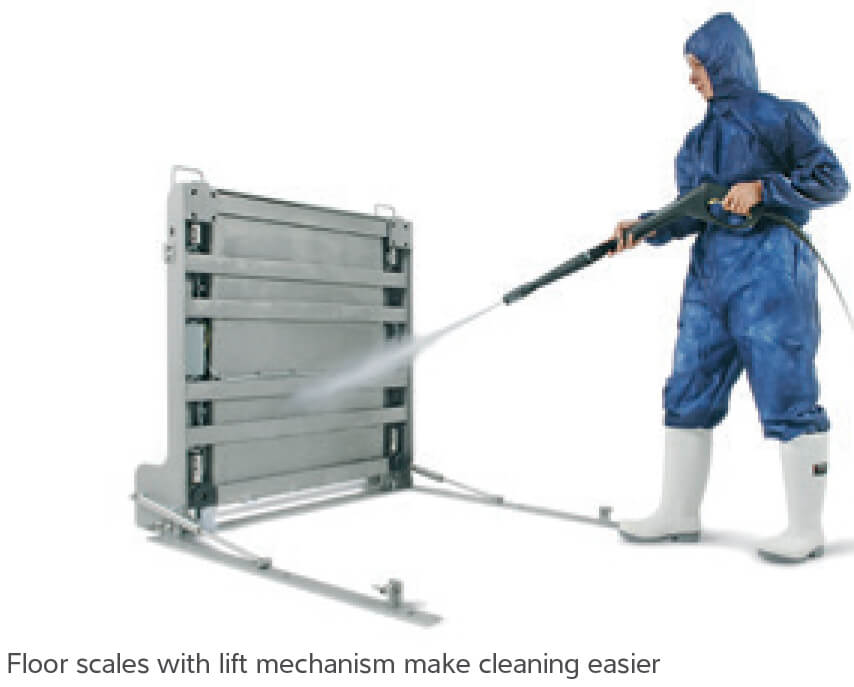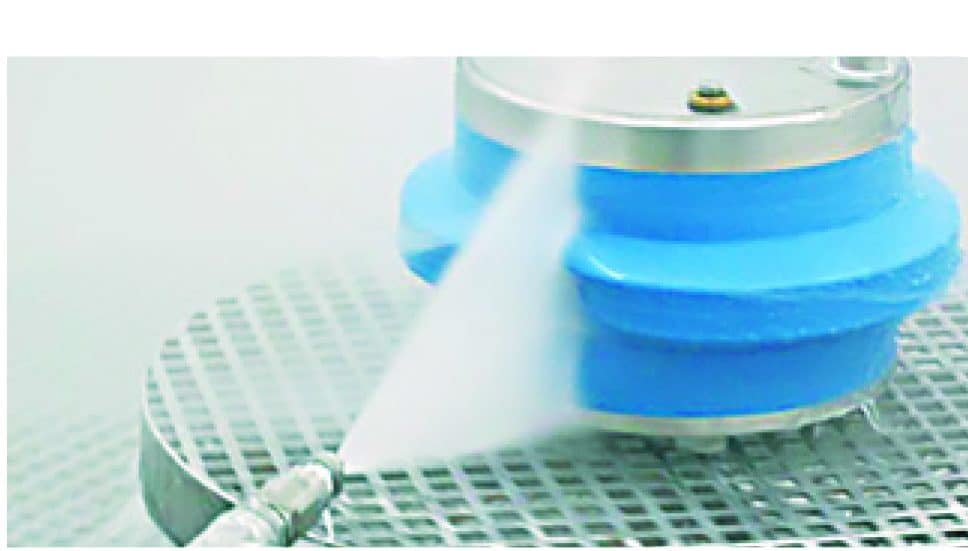 Cleanability
The quality of cleanability is contingent on the design of structural elements, components and facilities. It is important to exclude residues of contaminants, which result in the growth of micro-organisms. Areas with zones which are structurally difficult to clean should also be avoided as cleaning these is associated with high expenditure. The result of an easy-to-clean facility is increased hygiene and reduced cleaning expenditure (cost savings, environmental protection). For this, no distinction is made between the cleaning methods. The same degree of cleanliness should be achieved for dry cleaning as for wet cleaning.
Tools for dry cleaning:
■ cloths
■ brushes
■ vacuum cleaner
Tools for wet cleaning (IP54/IP65):
■ damp cloths
■ chemicals
Tools for wet cleaning (IP69):
■ high-pressure cleaner
■ chemicals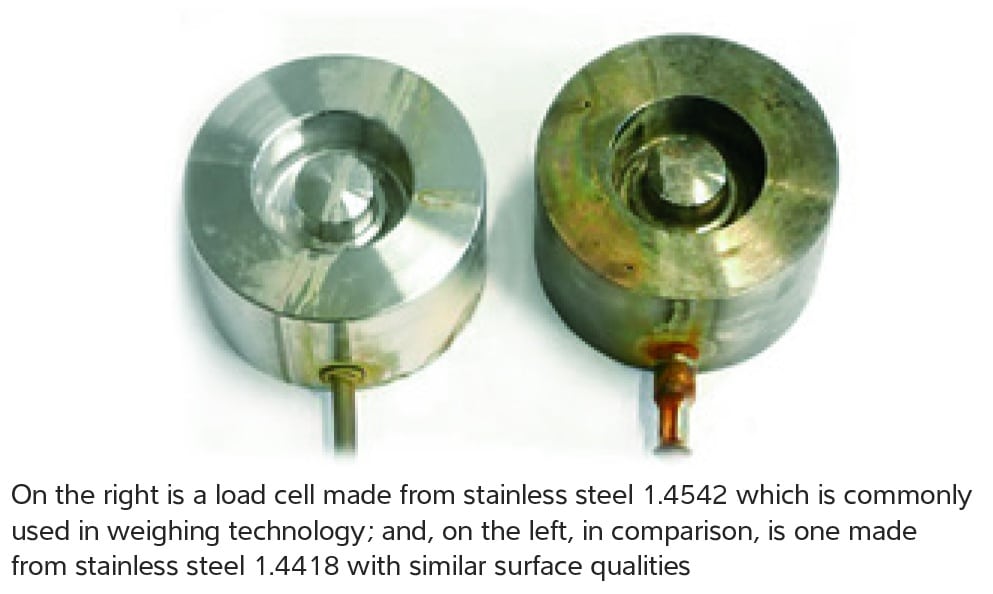 Materials Science
The selection of materials plays an important role in developing components, structural elements and production facilities. Although stainless steel is commonly considered to be the best choice of hygienic materials, even high-quality stainless steels can corrode, for example, in chemically aggressive environments.
Even the chlorides contained in cleaning agents may trigger the corrosion process. The corrosion depends on the quality of the material and its condition or, more precisely, the smoothness and flawlessness of the surfaces. The smoother the surface the better. The EHEDG recommends passivation, e.g. by means of electropolishing, and defines a mean roughness depth of max. 0.8 µm for this.

Access
Many production facilities in the food industry are cleaned without dismantling. Access to problem areas should therefore be provided. Here, the economically and technically expedient and justifiable expenditure for achieving the required level of cleanliness must be defined. In areas which require wet cleaning for production reasons, partial dismantling of the facilities for cleaning purposes can't be be avoided. Therefore, it is necessary that disassembly can be carried out easily, preferably without tools.
Cost Considerations
The benefits of hygienic design are often offset by increased capital expenditure. However, the comparably increased costs for equipment and facilities using a hygienic design should be addressed in relation to their associated benefits.
Associated benefits of hygienic design:
Time saving when cleaning the facility
Reduced cleaning agents
Lower energy requirement
Lower staff and maintenance costs
Simple fulfillment of/compliance with regulations/requirements
Considering all factors neutrally proves that hygienic design facilities are a long-term investment. They ensure both optimal line efficiency and environmental protection. The TCO (total cost of ownership) is therefore comparatively lower for facilities using hygienic design as not only the purchase costs are included in this statement of account but also all of the expenditure associated with subsequent use.
Savings associated with hygienic design facilities:
Resource costs (water, waste water, chemicals, etc.)
Energy costs (electric, thermal)
Maintenance/repair costs
Staff costs
Minimized risk of production failure, rejection etc.
Hygienic design has a positive influence on many areas of the TCO, providing safe food with a good and positive image while at the same time protecting the environment.
Factors for Hygienic Design
For the development and construction of structural elements, machines and production facilities, hygienic design is the design principle used to ensure that designs satisfy cleaning regulations as well as being easy to clean.
The following manufacturing levels are affected by this:
Design
Material selection (material pairings)
Manufacturing processes
Surface treatment
Connection techniques
The design principles for hygienic design define the following parameters:
Points to consider include a high surface quality, food-safe (suitable) materials and a corresponding environment for food production, which also includes the soil condition.
No horizontal surfaces
Smooth surface finish/self-draining surfaces
No sharp corners/angles (radii min. 3 mm, better >6 mm)
No unnecessary holes
No avoidable contact surfaces, screws and gaps
No hollow part
No dead spaces
Few structural elements
Open design
High ground clearance
Easy inspection
Good accessibility
Furthermore, the surface must meet the following requirements. Material selection is an important factor for this: the use of stainless steel is often considered to be hygienic design. Even though stainless steel is a better choice than standard steel, its suitability depends on the application and design.
The following parameters must be considered for surfaces:
Corrosion resistance
Water impermeability
No cracks or crevices
Flawlessness of the surface (Ra <0.8 µm)
Resistance, durability (maintenance-free)
Quality of the connection points, in particular welded joints
In terms of risk assessment, hygienic design distinguishes between surfaces which come into contact with the product, and those which do not.
A hygienic design assessment is therefore possible depending on the areas.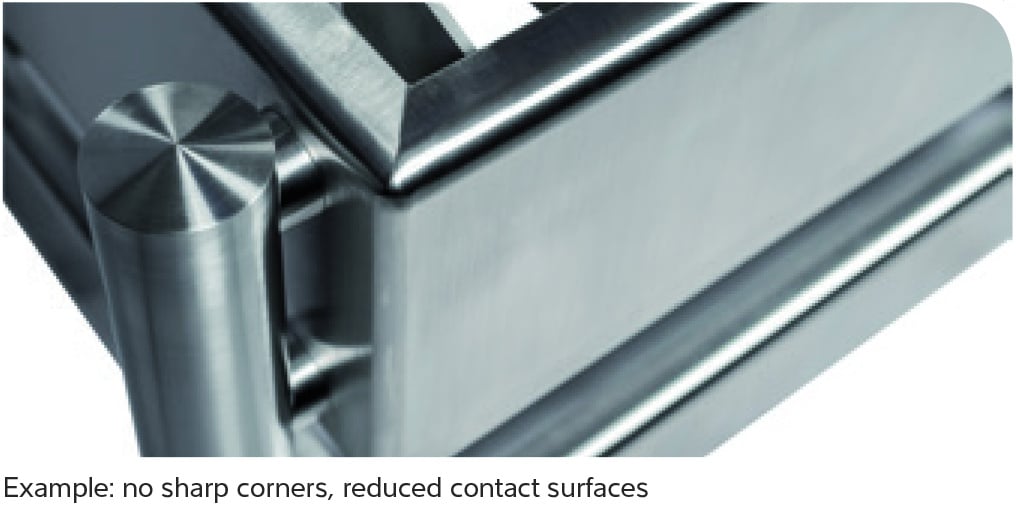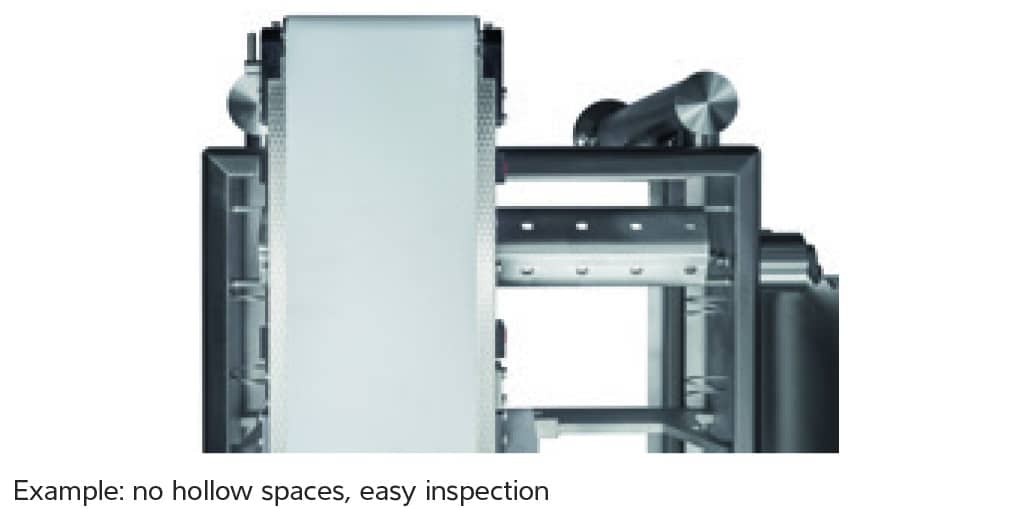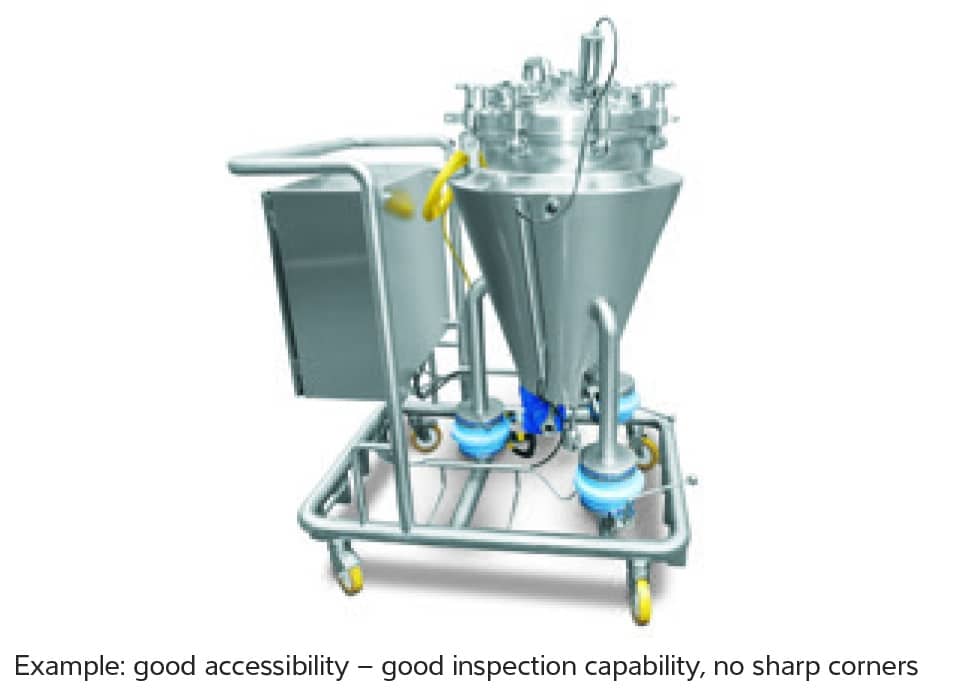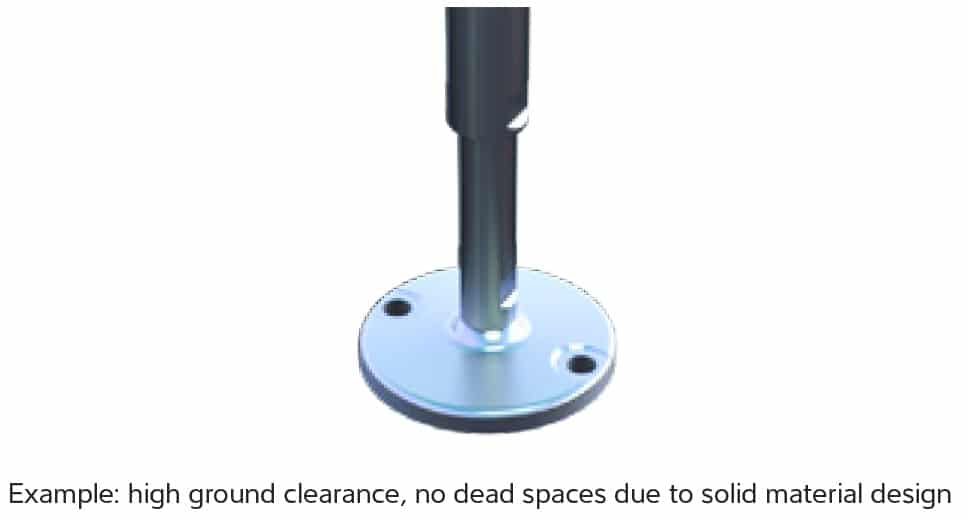 Schedule a consultation with a Michelli Weighing & Measurement expert today
Let our experts help you find the right equipment for your environment. From design to durability, many factors go into selecting the correct weighing & measurement equipment. Contact your nearest location today to speak with one of our product specialists.