Tips & equipment to help you keep working through Covid-19
Even when a life-threatening pandemic looms at our doorsteps, the businesses essential to critical infrastructure must keep working through Covid-19 to keep the world safe & provide essentials like food & medical equipment. Michelli Weighing & Measurement supports these essential businesses by providing the equipment & service necessary to perform day-to-day operations. From solutions to maintain social distancing like unmanned truck scale kiosks, to equipment to keep the workplace safe like properly calibrated IR thermometers, we can help. As part of that effort, we have some tips and equipment to share that could help keep you working through Covid-19.
Maintaining Truck Scale Operations While Social Distancing
Even during a global pandemic, truck scales are an essential part of the equation that keeps the world turning. In order to ensure safety & maximize efficiency, we need to be able to confirm that trucks are not underloaded or overloaded. That's why it's important to have the Michelli Weighing & Measurement service team on call to perform preventative maintenance, repairs, and calibration on your scales.
For all logistics operations to continue, including the transportation of food & medical supplies, we need truck scale operations to keep working through Covid-19 in a way that is safe for both truck drivers & scale attendants. Luckily, there are several types of equipment that enable users to continue using their truck scales while maintaining social distancing guidelines.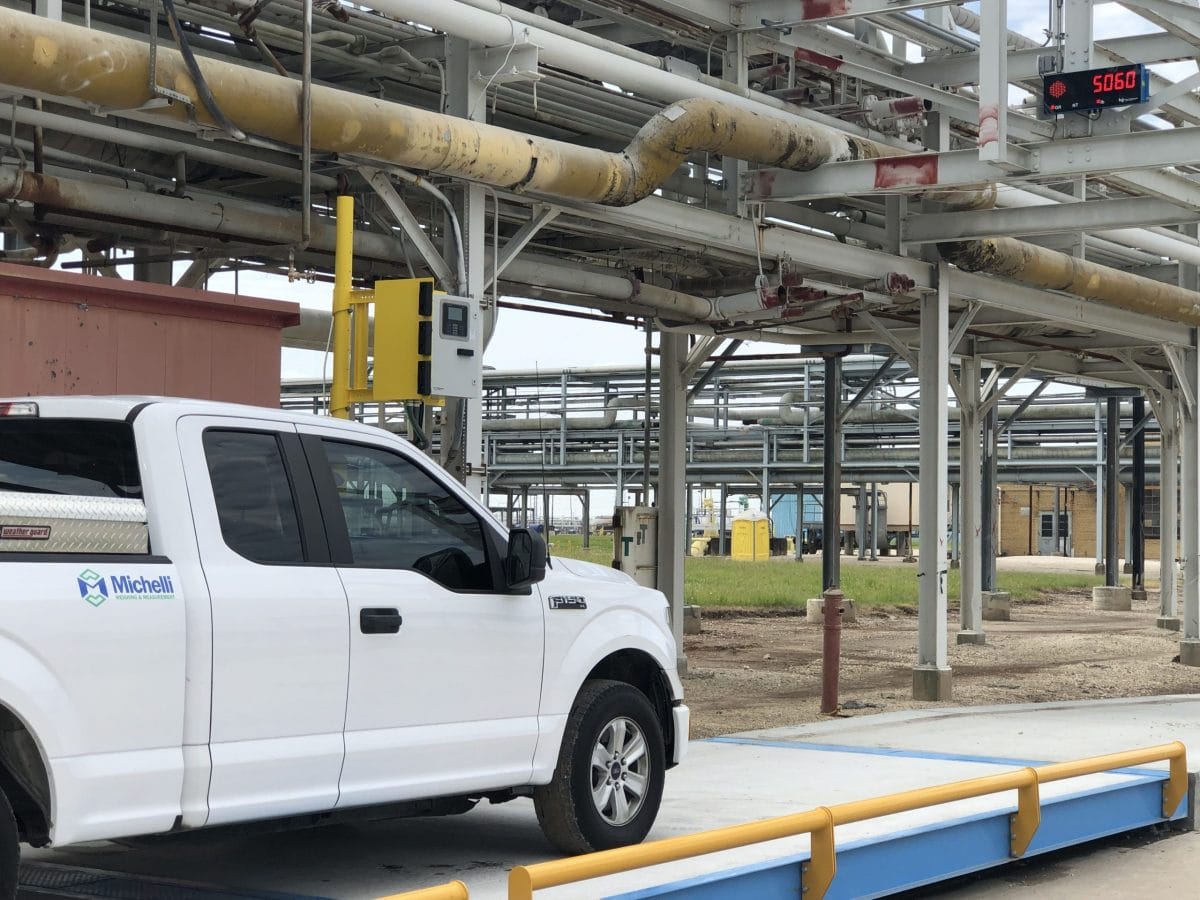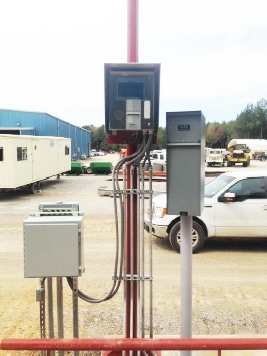 Unmanned Truck Scale Kiosks
Unmanned truck scale kiosks enable users & operators to maintain weighing operations without engaging in person. Truck scale kiosks enable ticketing at the kiosk, eliminating the need for the driver to visit the scale house. The ticket format is customizable, allowing you to choose what data is printed for the driver.
The best part is that unmanned truck scale kiosks are compatible with most existing truck scales. So you could add safer functionality without replacing your existing truck scale. Unmanned truck scale kiosks are also available with different options, providing customers with the flexibility to tailor the kiosk to the application.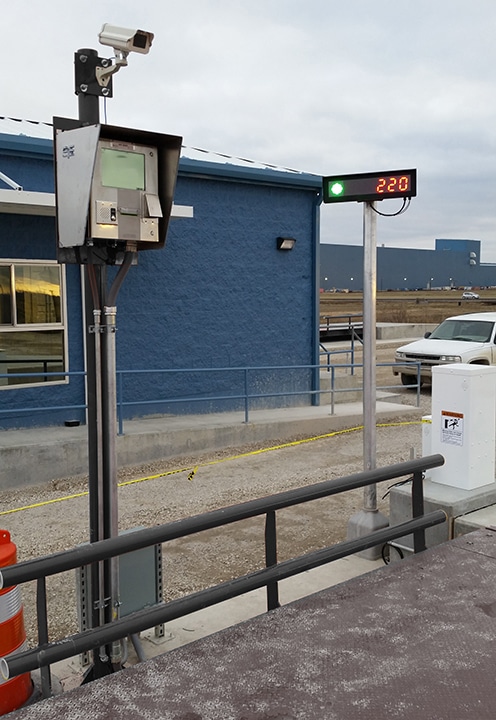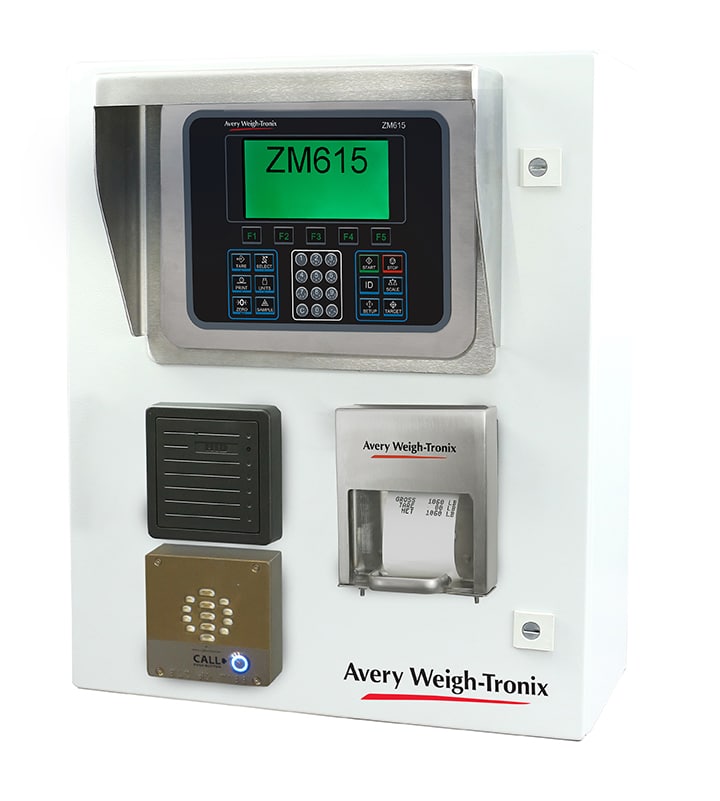 Optional add-ons to ticketing kiosks include:
Intercom – to enable 2 way communication between drivers & scale attendants without in-person communication
Camera – to capture license plate information on each weighment for records
RFID reader – to enable regular customers to scan their card & store weight data in the scale house record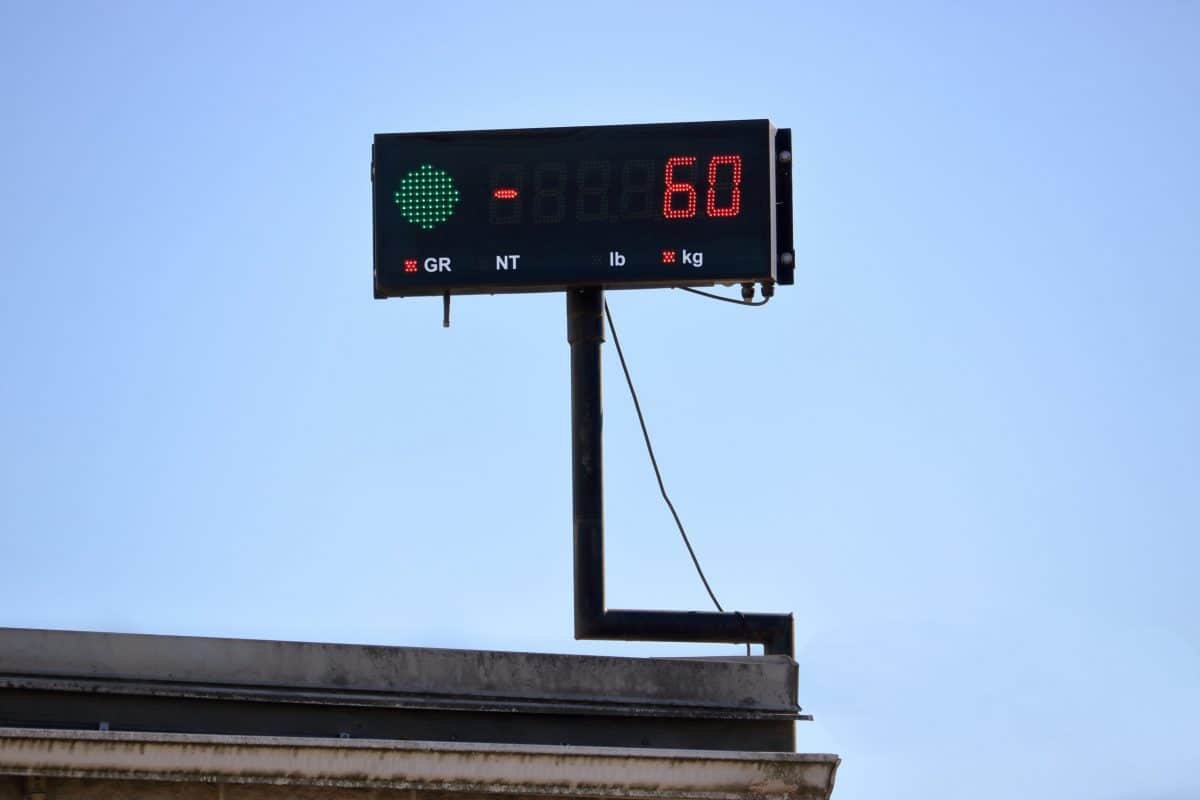 ​Remote Display Scoreboards for Truck Scales
Remote display scoreboards let truck scale users view their weight to ensure their load is within regulation, without having to interact with anyone. The truck driver simply rolls onto the scale, watches the scoreboard to ensure that his weight has been captured, then rolls off of the scale.
Remote display scoreboards for truck scales also increase efficiency by reducing bottle necks. The remote display scoreboard allows drivers to ensure their weight is captured, then continue off of the scale, helping to minimize the risk of traffic jams at the truck scale.
Safely Sanitize Your Environment with Washdown Safe Equipment
We know that Covid-19 can survive on surfaces for up to 3 days, so it's more important than ever to maintain a sanitary work environment. The CDC recommends sanitizing "high-touch" areas throughout the day to help keep the virus at bay. This is a good recommendation with or without the threat of Covid-19, however, not all weighing & measurement equipment is made to withstand regular sanitizing. 
While you could wipe down the equipment with sanitary wipes, the best way to ensure the equipment is clean is to thoroughly wash it with disinfectant soap and warm water. That's why washdown safe equipment is the best option to maintain a sanitary environment. The durable stainless steel construction of washdown equipment ensures that it can survive regular, thorough cleaning, so you can keep both your devices and your employees safe.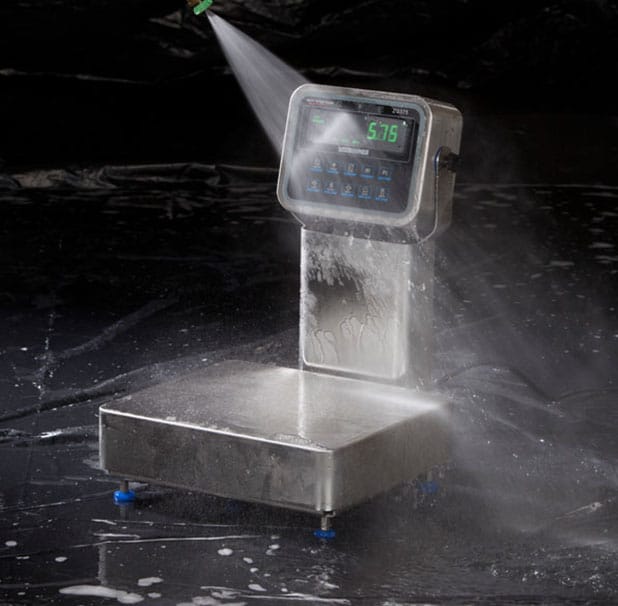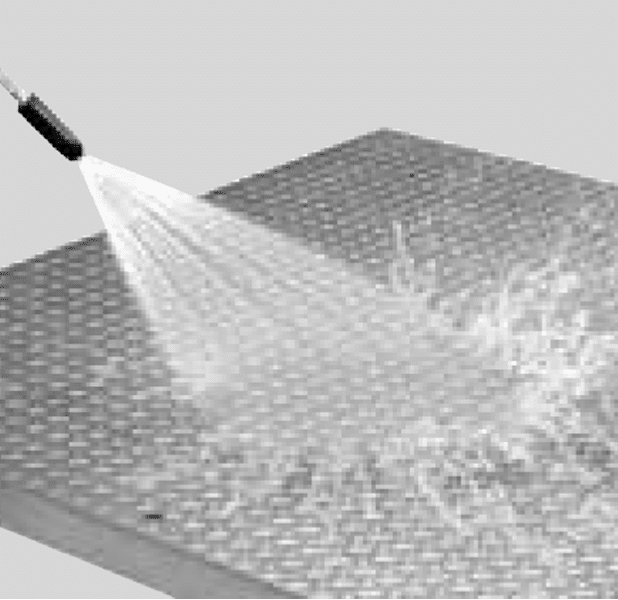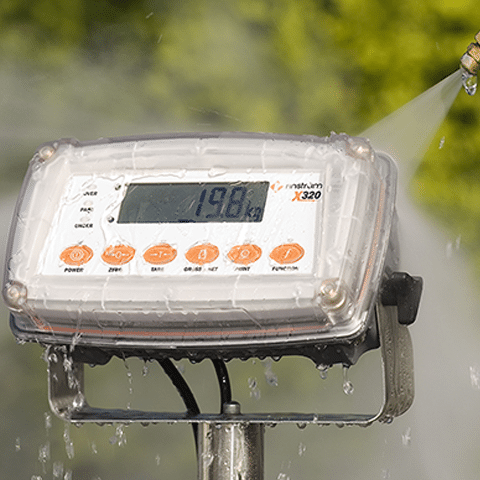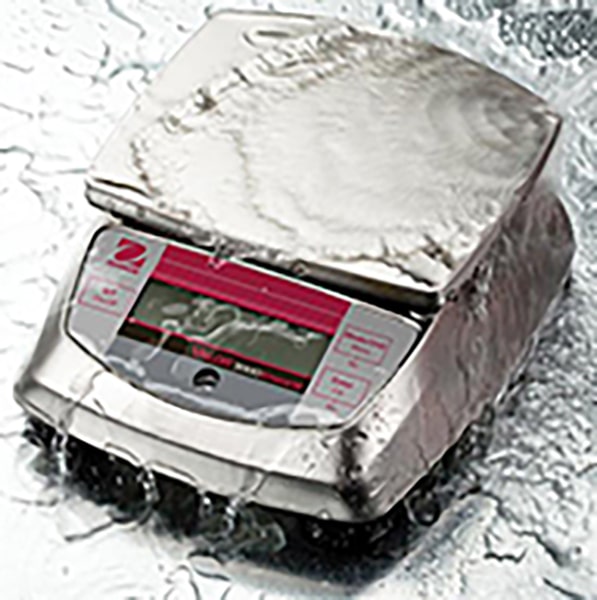 Ensure Work Place Safety With No-Contact IR Thermometers
In an effort to ensure safety, many organizations have begun taking employee, vendor, and customer temperatures before granting access to the workplace, to ensure that no one with a higher-than-normal temperature is allowed to enter. Infrared thermometers, also known as IR thermometers, no-contact thermometers, or temperature guns, are the easiest tools to use to check body temperatures. However, if the IR thermometer being used isn't producing accurate results, then the results are invalid and the testing is pointless.
Michelli Weighing & Measurement sells infrared thermometers. We also offer IR thermometer calibration, to help users ensure that their temperature measurement device is working properly. Visit our temperature calibration page to learn more about this service, or request a quote for temperature calibration.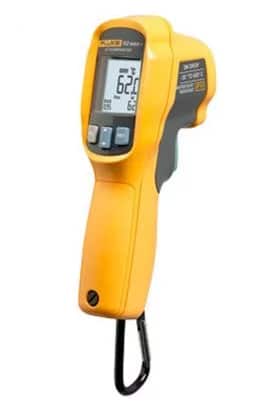 Incorporate Weighing Systems to Enable Remote Data Collection & Access
Weighing systems can help reduce gathering and minimize equipment handling. Some weighing systems enable data collection. That data can be accessed remotely, so that scale operators can view & use the information without visiting or touching the scale.
For example, let's imagine that a scale attendant needed to record the weight of all products running across a scale in one shift. A weighing system could capture & record the data in a spreadsheet, which the scale attendant could access remotely at the end of the shift.
Weighing systems can also be used to enable automation in simple processes like sorting, and more complex processes like packaging, quality control. or batching. Michelli Weighing & Measurement account managers can help you determine if a weighing system could work in your application, and explain the benefits so you can decide whether or not this option is best for your business.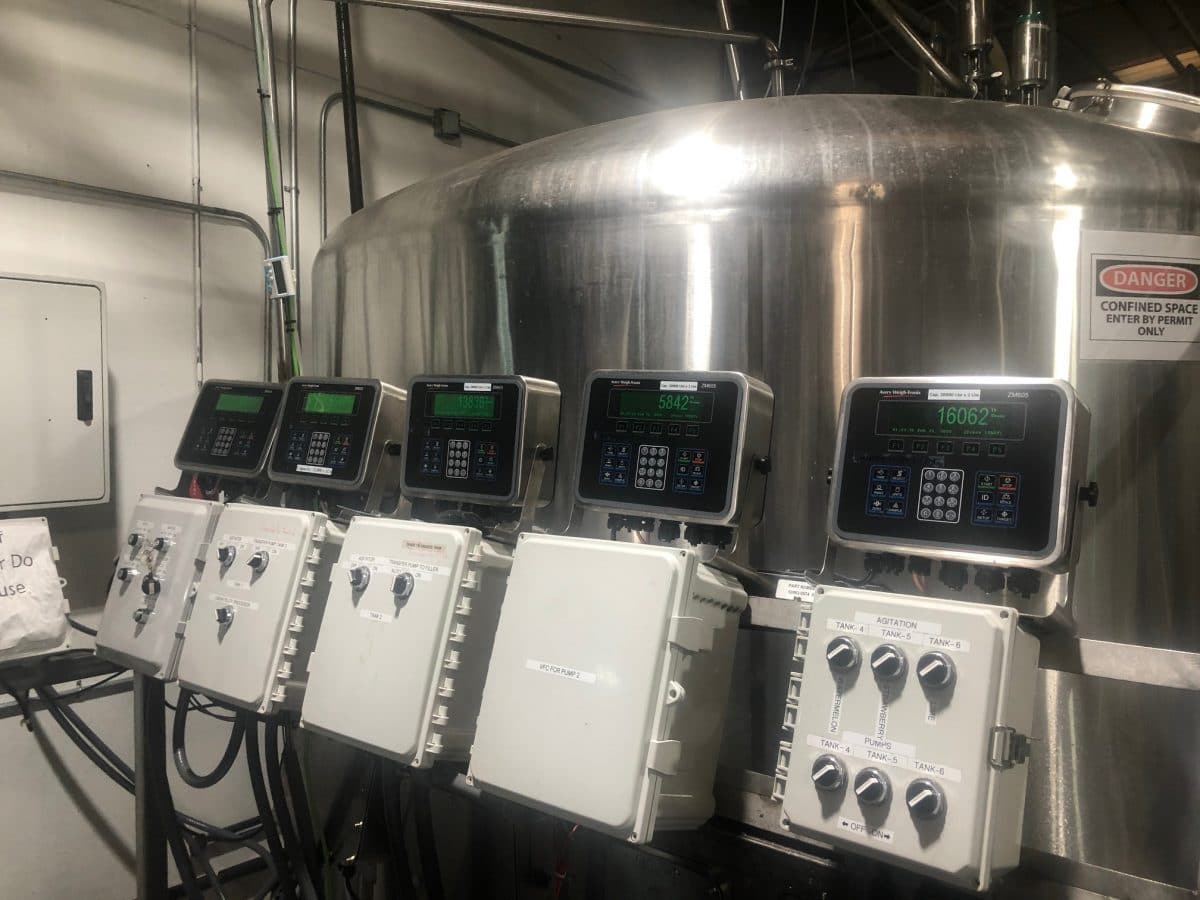 Protect your employees & your customers while maintaining operations through Covid-19
During times like this, it's important to keep working to provide the essential services our world needs. However, the top priority will always be keeping both employees & customers safe. Specialized equipment & proper cleaning measures can help us maintain operations & keep working through Covid-19. This pandemic won't last forever, but investing in the equipment mentioned here will help you maintain operations now, while increasing efficiency, which will benefit you long term. 
Need equipment or service to help keep you working through Covid-19?
Contact Michelli Weighing & Measurement today to request a quote. Our experts are here to help, whether you need service on your existing equipment, or are interested in equipping your facility with the tools to continue working through the pandemic.