Truck Scale Maintenance to Reduce Downtime
Truck scale maintenance is crucial, as the scale is one of the most important pieces of equipment at any facility. It is the customer's cash register. Inaccurate weights due to mud/debris build up underneath a weighbridge can cost them huge sums of money; into the hundreds of thousands of dollars yearly if the scale is used extensively. However, downtime and weighing errors can be greatly reduced by following a basic truck scale maintenance schedule. Standard truck scale cleaning & maintenance should include regular visual inspections by site staff and scale service providers and, in some cases, weekly removal of mud/debris build up.
The best approach is a combination of daily, weekly, monthly and semi annual inspections of the scale to ensure that potential problems are spotted and corrected before they have a chance to hit a customer's pocket book. These inspections can be performed by the customer and their local scale service provider. Let's review truck scale maintenance related tasks, including what to inspect, and how often to do so.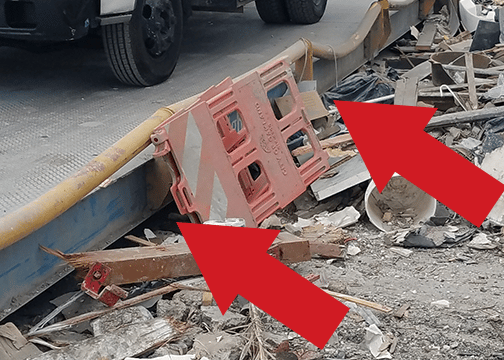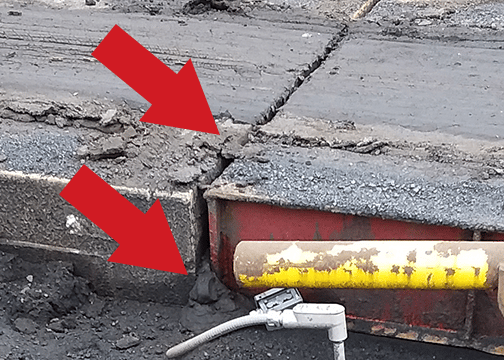 Daily Truck Scale Inspection Tasks
Perform a visual inspection of the weighing platform, removing any debris that has fallen off of vehicles (i.e. Tree limbs, trash, debris, etc.).

Take note of any cracks in the steel plating or concrete. Look at cover plates (if equipped) & confirm that fasteners are present and secure.
E

nsure that there is no material or debris build up between the weighing platform and the concrete approaches on both ends of the scale.

It is also a good practice, for scales that are above ground, to kneel down and look underneath the platform for any debris or mud buildup. Day light should be visible across the entire length of the scale. If day light is not visible, the material/debris will need to be removed with rakes and shovels, or a water hose if available, taking care not to damage any load cell cables or other equipment that may be around the scale.

For vehicle scales that are

located

in a pit, open the access covers and verify that the sump pump

(

if equipped

)

is draining water from the scale pit.

If standing water is observed in the scale pit, check pit electrical and condition of sump pump to ensure that water is drained before it has a chance to reach any junction boxes, pit power supplies or load cells.

Once the scale is clean,

look at

the scale indicator

to

make sure that is showing 00 lbs. If it is not

displaying a reading of

zero, press the zero button

to "force" zero.
Weekly Truck Scale Inspection Tasks
After your scale is calibrated by your local servicing agency, weigh a piece of mobile equipment such as a pay loader, forklift, or a vehicle that you have on site at all times, taking note of the fuel level at the time of weighing.

With this weight, at least once a week, drive the vehicle across the scale, stopping at each end and the center (end-middle-end test).

Make note of any discrepancies + 2 indicated divisions.
If there are any discrepancies, contact your local servicing agency to have them check the scale for problems so that you can avoid erroneous weights.
Monthly Truck Scale Inspection Tasks
The scale deck should be hosed down or carefully power washed to remove any material that

h

as accumulated on the scale deck over the past few weeks.

If your scale has cover plates, remove them so that you can gently hose out any mud or debris that has built up around the load cells and under the weighing platform.

Once clean, reinstall the cover plates, applying anti-seize lubricant to the cover plate bolts.

Tighten bolts with appropriate socket and ratchet or impact wrench, being careful not to overtighten the bolts.

Once the cover plates are installed and secured, verify that the scale indicator shows 00 lbs. If it does not, press the zero button.

Repeat the end-middle-end test with a vehicle

that has a known weight, making note of any discrepancies greater than + 2 display divisions.
If there are any discrepancies, contact your local servicing agency to have them check the scale for problems so that you can avoid erroneous weights.
Remove any vegetation that has cropped up alongside or underneath your truck scale, which can hold debris & cause problems due to build-up.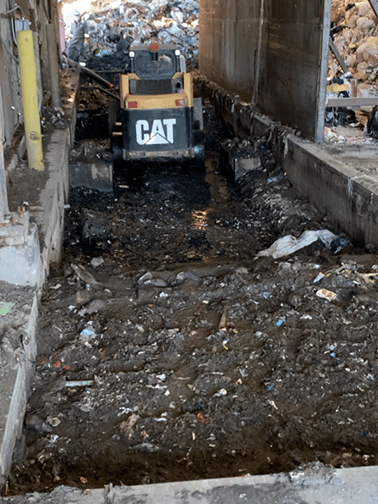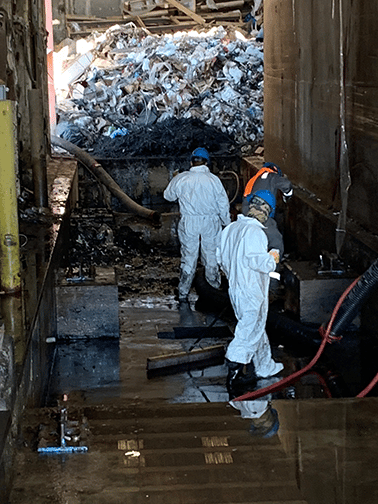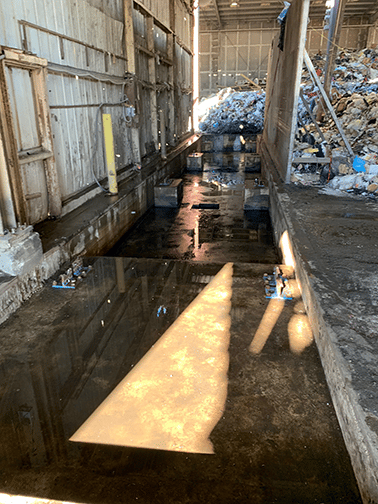 Semi-Annual/Annual Truck Scale Inspection Tasks
Have your local scale service provider perform a visual inspection of the scale, as well as a calibration check to ensure that the scale is weighing accurately.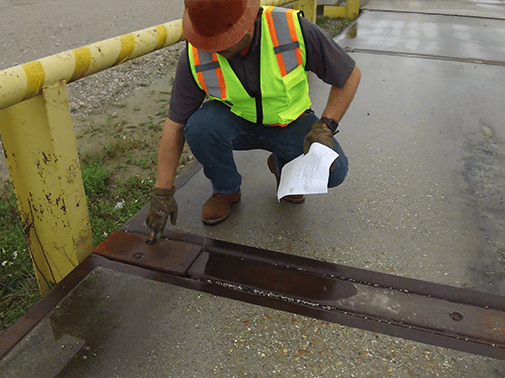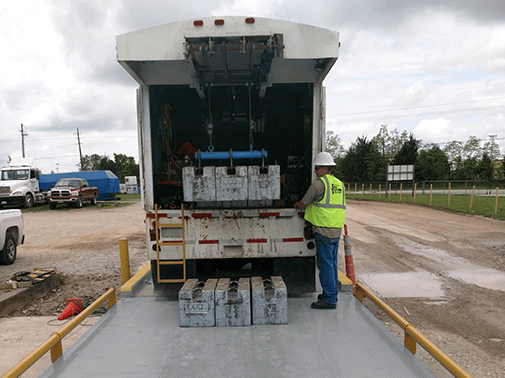 By performing the above truck scale maintenance tasks, the chance for weighing errors can be greatly reduced. It will also result in more uptime and greater revenue for your scale. Plus, any issues that arise will be immediately evident. This allows you to correct the problem instead of finding out your scale is weighing erroneously on your next scheduled scale inspection, or when your local weights and measures agency performs their yearly certification.
It is recommended to have your scale inspected, calibrated, and certified by a licensed scale service company like Michelli Weighing & Measurement at least once per year. If the scale sees heavy use, the inspection frequency should be increased to quarterly to ensure that your scale is weighing accurately, especially if your scale is being used in a legal for trade application subject to Handbook 44 testing requirements.
For more tips on how to protect your equipment, read one of our other blog posts:
Let Us Handle Your Truck Scale Maintenance
We offer preventative maintenance service agreements. With a service agreement, we will send a Michelli Weighing & Measurement expert to your site as often as you decide to inspect and/or calibrate your equipment.
Contact your local Michelli Weighing & Measurement location today to request a quote.