Regular equipment maintenance is the easiest way to avoid unplanned downtime
Proper equipment maintenance can help extend the usable life of equipment, protect employees from potential danger & minimize unplanned downtime. By instituting a preventative maintenance plan for equipment, facilities can set aside scheduled time at regular intervals to inspect & clean equipment, as well as schedule any necessary repairs. When it comes to machinery, seemingly small issues can cause major problems. By regularly inspecting equipment & performing maintenance activities, operators have an opportunity to diagnose & correct any potential issues before they become emergencies.
Also, in the current landscape, lead times for replacement parts grow longer by the day. When performing basic equipment maintenance, operators can take stock of any components that may require replacement. Doing so allows users the opportunity to order spare parts & schedule time for repairs before they are necessary, thereby avoiding unplanned downtime.
In addition to inspection-related activities, cleaning is also an imperative part of equipment maintenance & can also play a large role in extending the life of weighing & measurement equipment. Dirt and debris affect the functionality of equipment more than users may realize. Mud that is allowed to build up beneath a truck scale will not only cause inaccurate readings, but could also cause the scale to deteriorate due to rust. The same goes for floor scales, bench scales, & counting scales. Sticky residue that is allowed to remain on a counting scale can eventually affect the scale's performance and damage components. By scheduling regular preventative maintenance & equipment cleaning procedures, operators can avoid a great deal of wear and tear, saving money and time in the long run.
​Here are 5 simple maintenance tips that can make a big difference
1. Clean your scales, lab balances, or other measurement equipment regularly
Regularly cleaning is one of the most basic, but most often overlooked, equipment maintenance measures. Keeping equipment clean is imperative to ensuring it works for as long as possible. During cleaning, remember to check underneath and around the equipment. Debris on or under a scale can cause it to malfunction. Also, take special care to remove any sticky residue, as this can damage components, cause sticking that affect accuracy, or even attract pests.
The correct cleaning method will vary based on the type of equipment being cleaned. Some lab balances may only require a wipe down with a lint-free cloth. Other equipment may need to be lubricated periodically. Still other equipment, including food-safe scales, may be rated to withstand high-pressure washdown procedures with chemicals.
If you are unsure of how to clean your equipment, reach out to your local Michelli Weighing & Measurement office. Our experts can offer simple tips to guide you through the process.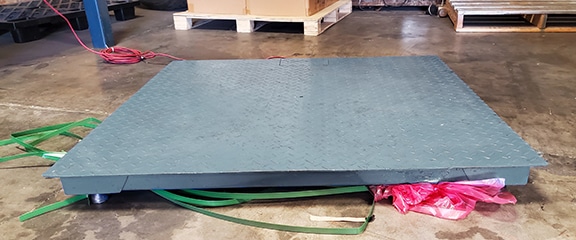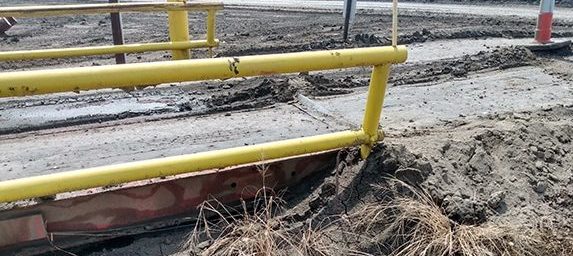 2. Inspect all wires to make sure they are properly connected & have not been damaged
Wire damage can be a sign of a larger problem. Imagine wires have been chewed through, indicating that rodents have inhabited your scale. Not only would this be a costly repair, but an issue that could affect employee safety. If rodents are inhabiting the equipment, and a cover plate is removed or the rodents are startled, a wide range of problems could arise.
Wires can also be affected by electricity, lightning, or even water. Regular equipment maintenance & inspection can help operators detect electrical issues early, while there is still an opportunity to correct the problem & minimize the risk of danger or equipment failure.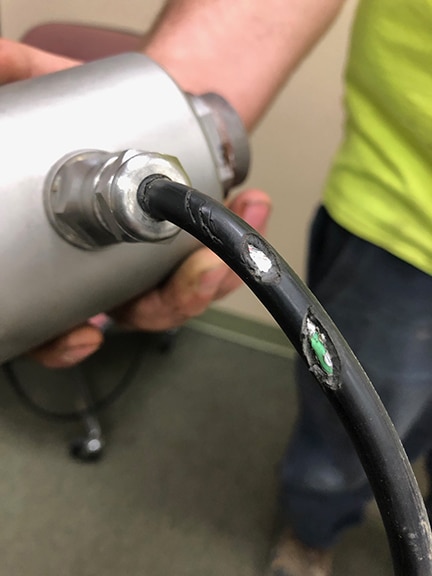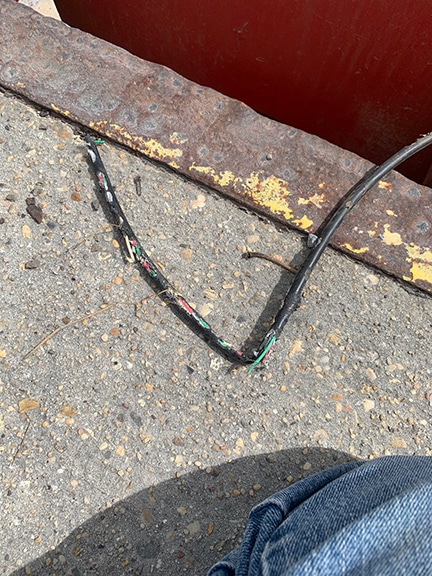 3. Check output cables to make sure they aren't being crushed
Power cords and other output cables are easily protected, but can be expensive to replace. To avoid a costly, unnecessary repair, check to ensure that all output cables are far enough away from the wall or other equipment so that they do not succumb to damage from being jammed against a surface.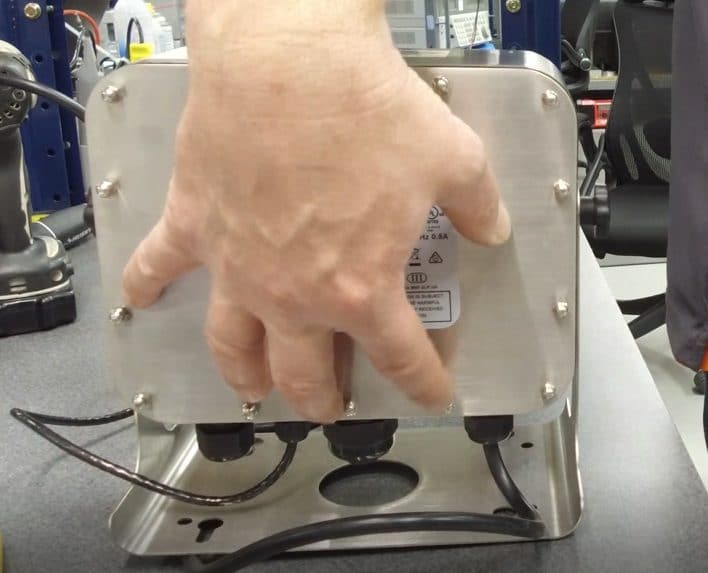 4. Ensure equipment is level & any support components are properly installed
All equipment feet should be firmly planted on a surface. If measurement equipment is not level, the readings it produces could be inaccurate. Not to mention, if equipment is not stable, it could fall off of a workbench & hurt someone or break. Part of a regular equipment maintenance routine is inspecting equipment for anything out of the ordinary, including missing feet.
5. Schedule professionals to handle necessary repairs
Weighing & measurement equipment repairs should always be performed by experienced, licensed professionals. Allowing inexperienced workers to perform repairs can have serious repercussions. Regularly inspecting equipment and performing basic equipment maintenance tasks allow operators the opportunity to schedule service calls & downtime for professionals to perform necessary repairs. Attempting to perform repairs without the experience required to do so could lead to much more costly problems.
Use these tips to help kick off a proper equipment management routine
Whether it's the beginning of a new year or not, a solid equipment maintenance routine can directly impact an organization's bottom line. Michelli Weighing & Measurement also offers preventative maintenance plans for those customers who would rather outsource all of their scale & measurement equipment related care. With a preventative maintenance service agreement, the customer dictates how often their equipment is serviced. Of course, if our team of service technicians finds anything in need of repair or replacement, the customer is in complete control of which parts are ordered, when, and when the service is performed. In addition to enjoying a "set it and forget it" approach to scale & measurement equipment maintenance, preventative maintenance service agreement customers also enjoy a discount on spare parts & other products used to help keep their equipment in great working order.
Looking for more equipment maintenance tips? Read another one of our blog posts Minimize Unplanned Downtime With This Equipment Maintenance Checklist.
​
Or Let Us Handle Your Equipment Maintenance
No time for preventative maintenance? Michelli Weighing & Measurement offers preventative maintenance service agreements so our customers don't have to worry about maintenance if they choose not to. Plus, preventative maintenance customers enjoy discounts on replacement parts, predetermined service rates & more. Let us take one more thing off your plate. Contact your nearest location today to learn more.