The following post on the Sartorius Entris II lab balance was provided by Sartorius, a trusted partner for the biopharmaceutical industry and laboratories. Sartorius provides instruments for biopharmaceutical, chemical, food, and academic labs. These instruments help users to confidently address increasing demands for enhanced quality, efficiency, accuracy, compliance, and production.
Why Choose a Sartorius Entris II Balance
The Sartorius Entris II balance line is vast, with options to meet a wide variety of needs. Nearly every workflow in the laboratory requires a balance that provides accurate, repeatable measurements. Weighing tasks range from common day-to-day procedures to specific applications that must comply with regulatory standards and requirements. Checking and re-leveling the balance helps to ensure accuracy, but this manual task is time-consuming and without alerts or indicators, must be performed regularly to prevent errors. Similarly, manually documenting calibration processes for audit purposes is a time-consuming process, which requires excellent record keeping and attention to detail.
Here are the top 2 reasons to choose a Sartorius Entris II balance to make your daily weighing tasks accurate and compliant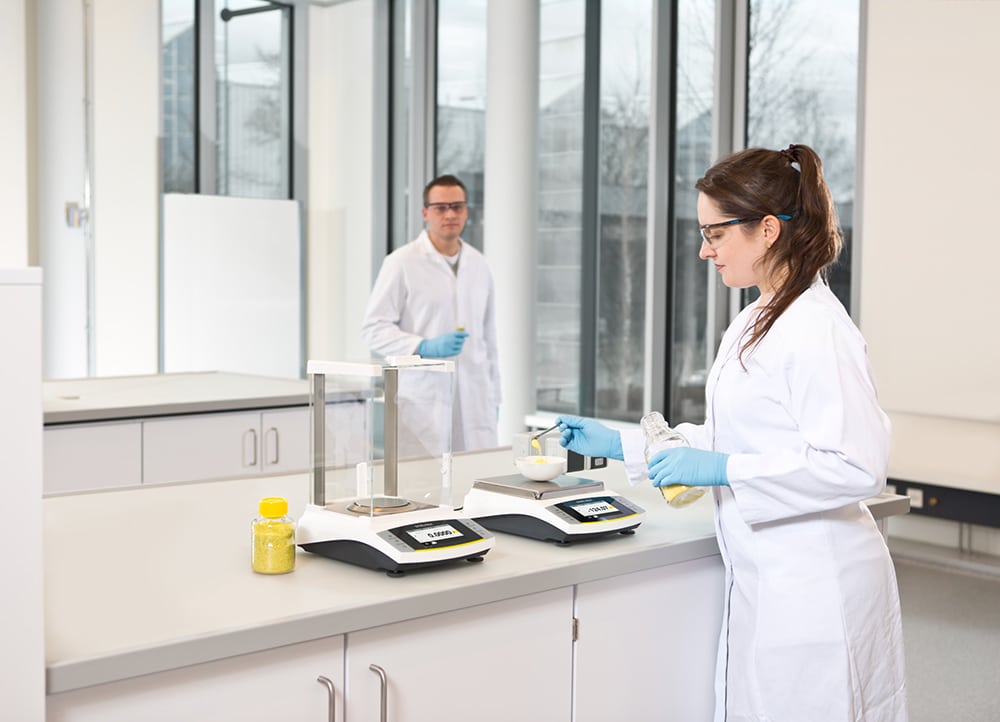 The Entris® II Essential line features IsoCal to support optimal accuracy and operating convenience, using fully automated temperature- and time-controlled calibration and adjustment combined with notifications if calibration is outside of a normal range. 12 built-in applications provide GLP (Good Laboratory Practice) and GMP (Good Manufacturing Practice) compliant printouts and data output.
The Entris® II Advanced line offers additional features for maximum versatility and value. Built-in real-time level support simplifies balance leveling with an internal electronic level sensor that continuously monitors for proper leveling. In addition, there is an alarm message when the balance is not level. There is an interactive user guidance tool on the balance to make balance leveling easy. The CalAudit Trail feature automatically documents calibration and leveling processes with a date and time stamp to provides gapless documentation.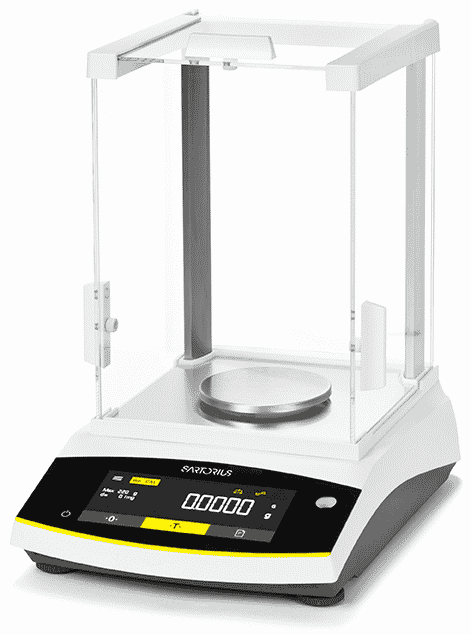 The Sartorius Entris® II Essential and Advanced balance lines contain over 80 models, covering a weighing range from 60 grams to 12 kilograms and readability from 0.1 milligrams to 1 gram. The Entris® II is the only balance in its class to offer automatic calibration, real-time leveling support, and multiple built-in applications with compliant data output and printouts. Make your job easier by choosing an Entris II balance for your laboratory!
Request a quote for your new Sartorius Entris II balance today
Contact your nearest Michelli location to speak with your local Account Manager about a Sartorius Entris II balance.