Could stocking spare parts help you minimize unplanned downtime? 
​If your business relies upon a scale, or any equipment, to operate and make money, then it's imperative to stock spare parts to minimize unplanned downtime. Downtime is every business owner's worst nightmare. The only way to minimize it is to prepare by conducting regular preventative maintenance and keeping spare parts in stock. Unfortunately, all too often customers don't realize this until it's too late, and their scale may be down for weeks while they wait for replacement parts to arrive from the manufacturer. Why does it take so long to get replacement parts? What are the most common part failures seen by the Michelli Weighing & Measurement service team? Let's take a closer look.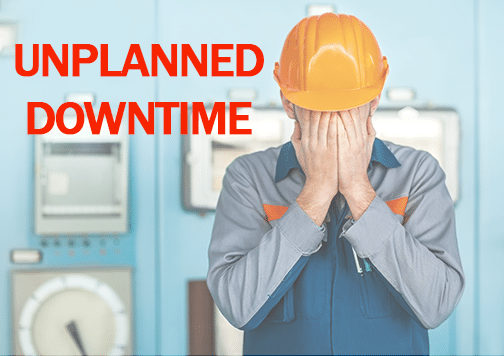 Why Stock Spare Parts?
The replacement parts you need will be available when you need them
There are so many types of scales & measurement equipment that it is impossible for your local equipment provider to stock spare parts for every single one. Your local Michelli location may keep the most common parts in stock based on local customers, but there is no guarantee that exactly what you need will be available when you need it without having to order from the manufacturer. This is why our staff highly recommends that our customers keep replacement parts on hand to prepare for emergencies.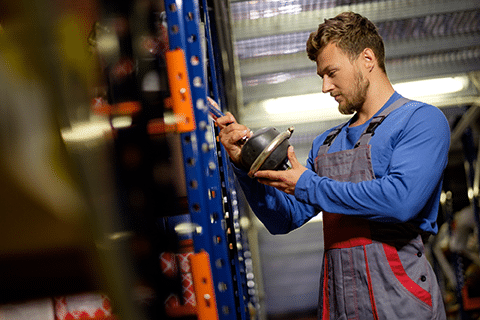 Global supply chain issues have caused longer lead times than ever before
Supply & labor shortages have greatly affected the manufacturing, transportation & logistics industries. As a result of production & shipping issues, lead times for spare parts and equipment are longer than ever. For example, a part that might have been available within a week in the past may now take up to 3 months to get. More common lead times are closer to 2 weeks, but the point remains the same. How much money could your business potentially lose if operations shut down for 2 weeks? How about if you had to shut down for several months? Keeping spare parts in stock is the best way to minimize unplanned downtime & protect your business.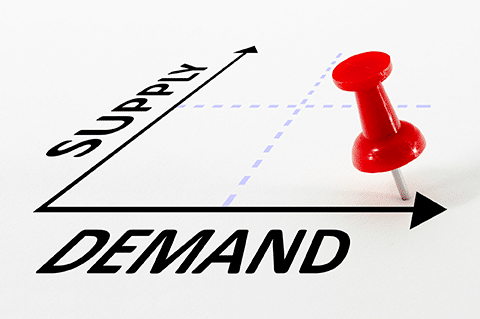 Which spare parts should you keep in stock to minimize unplanned downtime?
Stocking spare parts can be expensive, but still not as expensive as unplanned downtime. Still, some component failures are more common than others, and thus, easier to predict. We asked the Michelli Weighing & Measurement team to recommend the top 3 spare parts businesses should keep in stock to prepare for emergencies based on the most common equipment failures. Let's examine that list below.
1. Replacement load cells
Load cells are one of the most common replacement parts ordered. Especially truck scale load cells and tank system load cells, as these are typically exposed to the elements & more susceptible to damage from lightning strikes, cut cables or other cable issues.
Other load cell issues include damage from moisture and shock or overload damage. Just a small nick in the load cell cable lines can allow moisture into the cable, causing the load cell to drift. Shock or overload damage occurs when a scale is exposed to a sudden force. For example, a floor scale run over by a forklift, or trucks speeding onto truck scales could definitely damage load cells.
2. Spare Indicators
Often, indicators are damaged during operations. We see indicators that have been flattened as they are run over in warehouses, indicators that have been hit by trucks on truck scales, and more. An indicator is a key component to a company's operation. Without a functioning indicator, users cannot determine the weight being produced by the scale, rendering it unusable.
For companies utilizing custom software programs to enable automation, batching, or other weighing systems, the indicator is essential. It is the "brain" of the operation, and the weighing system will not function without it. It's a good idea for these types of users to stock a spare indicator with their custom software installed, as this type of software cannot be easily sourced.
3. Replacement Circuit Boards for Junction Boxes
Many people may not have heard of a PCB, or printed circuit board, but it is one of the most essential components to a scale. These circuit boards connect all of the electronic components required to power the scale. Without the PCB, the scale cannot and will not function.
While the PCB is essential to power a scale, it is highly susceptible to water damage. Circuit boards are also susceptible to ESD, or electrostatic discharge. (Learn more about ESD and how to protect your equipment in our blog post How To Protect Your Electronics from Electrostatic Discharge) Because it plays such an imperative role in the functioning of a scale, stocking a spare printed circuit board is a very smart move.
Stocking spare parts to minimize the resulting unplanned downtime could mean the difference between a few days or a few weeks without a functional scale. When considering the cost of stocking spare parts, it is necessary to also consider how much money will be lost if the equipment stops functioning. If you can't afford to lose a few weeks, or potentially months, of that income, then the cost of stocking spare parts is worth it to minimize unplanned downtime.
Need to order spare parts to minimize unplanned downtime?
Contact your local Michelli Weighing & Measurement location to speak with your account manager about which spare parts you should keep in stock. We will help you find the solution that works best for you.