The Purpose of Truck Scale Weighing Systems
Truck scale weighing systems help organizations monitor the amount of material entering or leaving a facility. These types of weighing systems can range from fairly simple to somewhat complex depending on the end user's need. Some organizations implement a truck scale weighing system to efficiently capture data automatically, while others enable unattended weighing systems to free up labor or decrease safety risks. Let's examine a few types of truck scale weighing systems.
Standard Inbound/Outbound System
A standard inbound/outbound truck scale weighing system typically requires a scale attendant to operate. In most cases, these systems feature a truck scale, or multiple truck scales, positioned next to a scale house with a window where drivers interact with staff to conduct a weighment. Most inbound/outbound systems are put in place to enable more efficient data collection. By utilizing a standard inbound or outbound truck scale weighing system, users can log weighments on every truck that enters the facility throughout the day. Inbound systems are used when facilities are purchasing materials, such as with an aggregates yard. An inbound truck scale weighing system is also helpful when drivers are required to pay by the pound for inbound deliveries, such as with a landfill.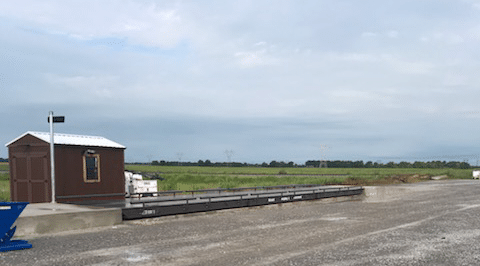 At the end of each day, this type of system typically enables operators to run a report that can provide transparency on how much material was collected, how much money was collected, or how much money was paid to drivers for inbound materials. These reports can then be tallied weekly, monthly, or annually as needed.
The same goes for an outbound truck scale weighing system, but in reverse. These types of systems are helpful for aggregate yards selling materials, such as sand or gravel, by the pound. By utilizing a system that tracks weighments throughout the day, the yard can total the amount of each material sold that day and compare that with the amount of money collected to ensure the correct payouts were dispersed. In this case, the aggregate yard could also use the total amount of each material sold to determine how much replacement material to purchase.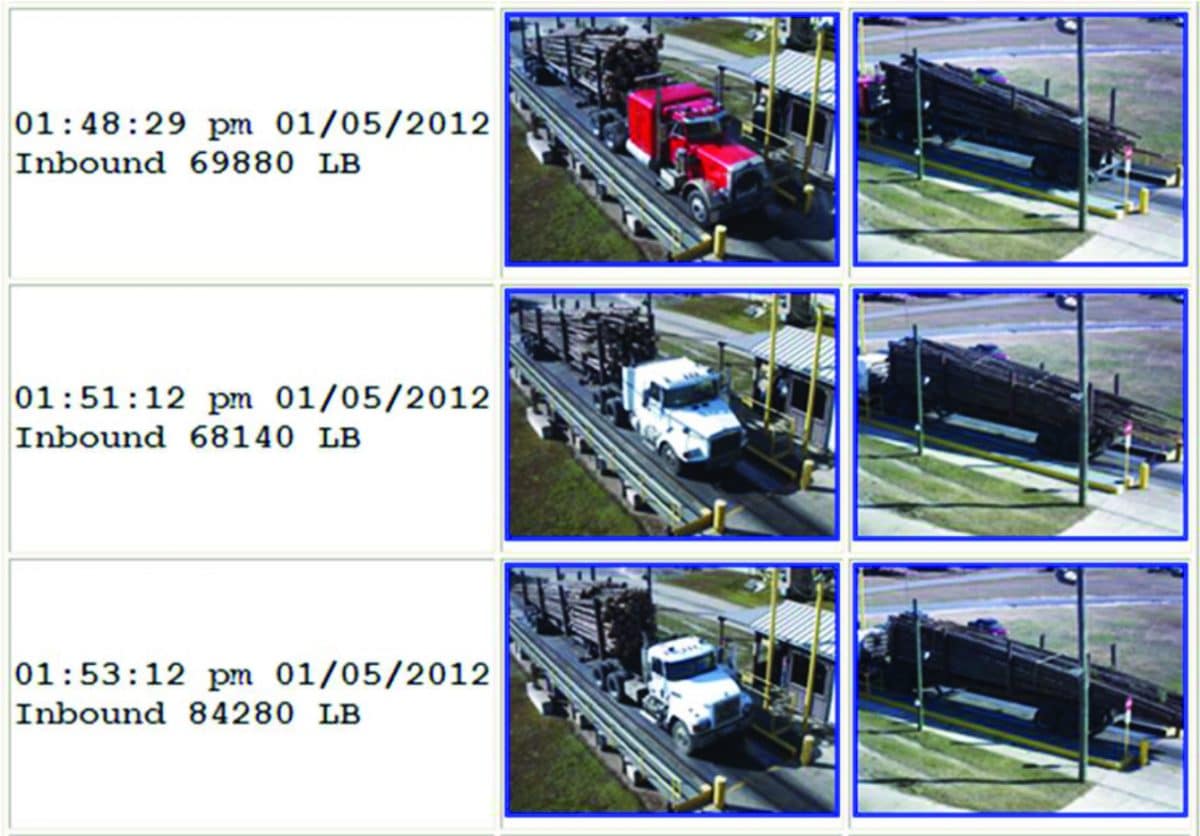 Data Collection Capabilities
The largest benefit to an inbound or outbound truck scale weighing system is data collection. These types of systems give facility operators the ability to track material quantities, and possibly even funds, that are dispersed or collected, and to do so without interrupting operations. The ability to seamlessly collect data without slowing down the line of trucks waiting to use the scale is priceless. The data collected can be subdivided into categories, like types of material. That information can be used to verify the correct amount of money was spent on material purchases or sales each day, week, month, and year.
Features of a standard inbound/outbound truck scale weighing system from Michelli Weighing & Measurement
Forces a return to zero to ensure that each truck is weighed only once
Captures both a front & rear picture to identify driver & record license plate
The photos also provide proof of proper truck placement on the scale deck
Records weighments & photos with a timestamped date
Stores the photos in HTML, then creates a web page to enable off-site viewing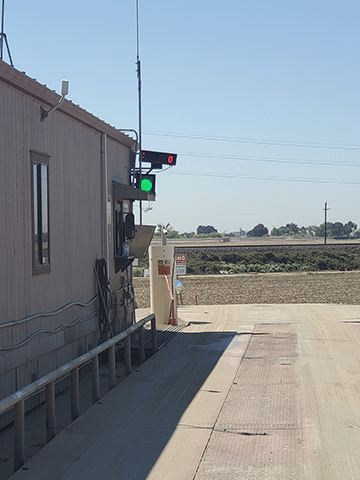 Unattended Truck Scale Weighing System
An unattended truck scale weighing system typically performs the same functions as a standard inbound/outbound system, but does not require an attendant to run the system. Because these systems can run autonomously, they may require additional components to function. For example, an unattended truck scale weighing system may utilize an RFID reader to enable regular customers to scan a badge before weighments, enabling credits/debits to be applied to their accounts.
An unattended truck scale weighing system may also utilize photo eyes, paired with a traffic light, to let drivers know when the truck is properly positioned on the scale, since a human will not be present to do so. Another peripheral component that an unattended truck scale weighing system might include is a pay-to-weigh system that requires drivers to pay by credit card at the scale kiosk in order to complete their weighment. Unattended systems can be very helpful in certain applications.
Main benefits to utilizing an unattended truck scale weighing system:
Free up skilled laborers to be utilized in more complex positions
Reduce labor costs

Maximize efficiency

Enable 24/7 scale access
Automatically capture data

Decrease safety risks caused by interactions between drivers & scale operators
Make the most out of your scale by implementing a weighing system
By instituting a truck scale weighing system, companies can streamline data collection, minimize the risk of human error, and even free up skilled labor depending on the type of system. Gone are the days when business owners had no choice but to keep track of paper tickets, then attempt to reconcile those tickets manually at the end of the business day, week, month or year. With a few simple upgrades, a scale can be transformed into the centerpiece of a weighing system that enables a simpler, more efficient way to operate. Implementing a truck scale weighing system can return hours of labor to facility managers & business owners, during which they can concentrate on more critical issues.
Interested in other functions weighing systems can perform? Read our other blog posts:
Quality Control Weighing Systems
​
Learn more about how a weighing system could help you
Contact your local Michelli Weighing & Measurement office today to speak with a product specialist. We will discuss your operation with you to get a better understanding of your application, then recommend weighing systems that could help you increase efficiency & maximize productivity.